A Florida mom says her 5-year-old son was threatened with suspension from school because of the way he smelled.
Jessica Kemp of Eustis, Florida, told WKMG-TV that Seminole Springs Elementary School complained about the essential oils she used to treat her son's autism. Though the school district has said the boy will not be suspended after all, it is trying to reach an agreement so all parties involved are happy.
Each morning of the year, before her kindergartener heads off to school, Kemp applies oils like lavender, chamomile and sandalwood.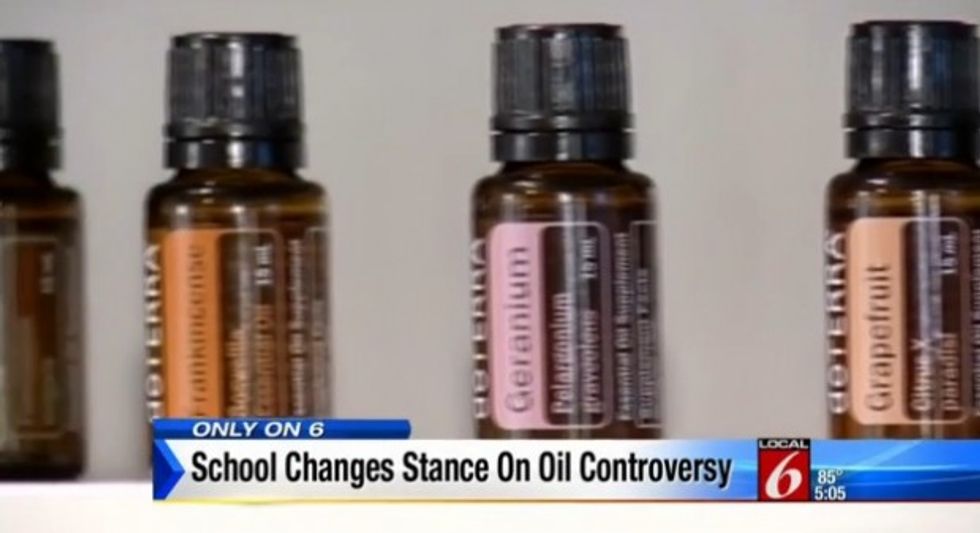 Some essential oils are said to relieve anxiety, which is a symptom of autism. (Image source: WKMG-TV)
"These are the three he gets in the morning. We put it behind his ears and on his neck," Kemp showed WKMG of the oils she says help with her son's autistic symptoms.
"Why is it not OK? Nobody is telling me. I'm just being told that he smells," Kemp said.
The news station reported that the mother recently got a letter about her son's smell from the school.
"I could put chemicals in his body, but I can't put anything natural on him that has some kind of smell?" Kemp asked WKMG rhetorically.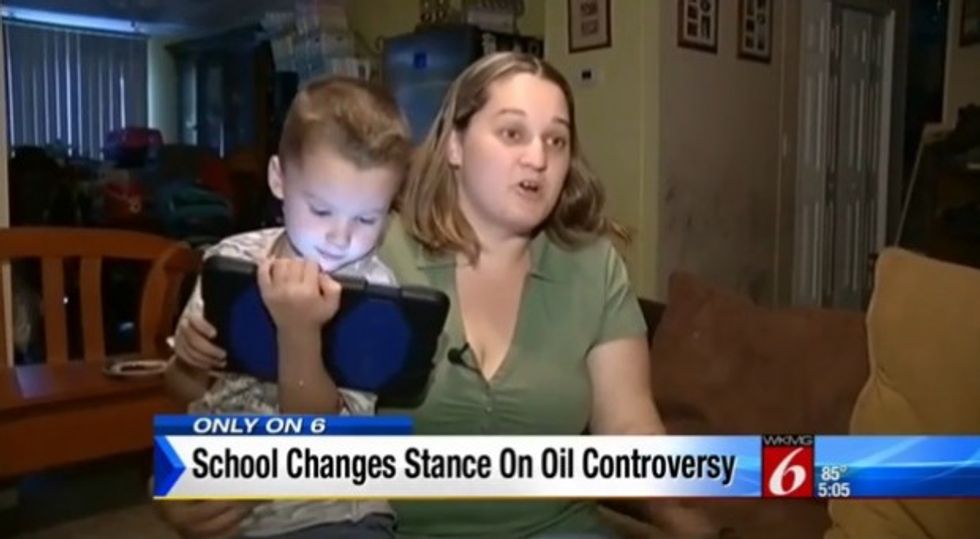 Jessica Kemp said that after the school reversed its stance to threaten suspension unless she stop using the oils, she said they have been accommodating at trying to find a solution. (Image source: WKMG-TV)
Lake County School District spokeswoman Sherri Owens told the news station that there were going to be many conversations to "try to find the best solution for everyone involved," but the district did not support suspension for something it ultimately deemed a health issue.
"It's been described as a very strong and pungent odor," Owens said of the oil's smell though.
Watch WKMG's report:
video platformvideo managementvideo solutionsvideo player
As for essential oils helping autistic children, some in the autism community have written about using this natural approach with success to mitigate the symptoms of autism spectrum disorder.
"Modern Essentials: A Contemporary Guide to the Therapeutic Use of Essential Oils" recommends several different oils to help reduce anxiety or fear and stimulate the senses of people with autism.
(H/T: Daily Mail)
—
Front page image via Shutterstock.