Former Secretary of State Hillary Clinton is expected to launch her second presidential campaign on Sunday, according to multiple media reports.
The Guardian reported that Clinton will declare her candidacy on Twitter Sunday at noon eastern time, along with a video and email announcement. She is expected to then hold a string of campaign events in Iowa and New Hampshire, according to the New York Daily News.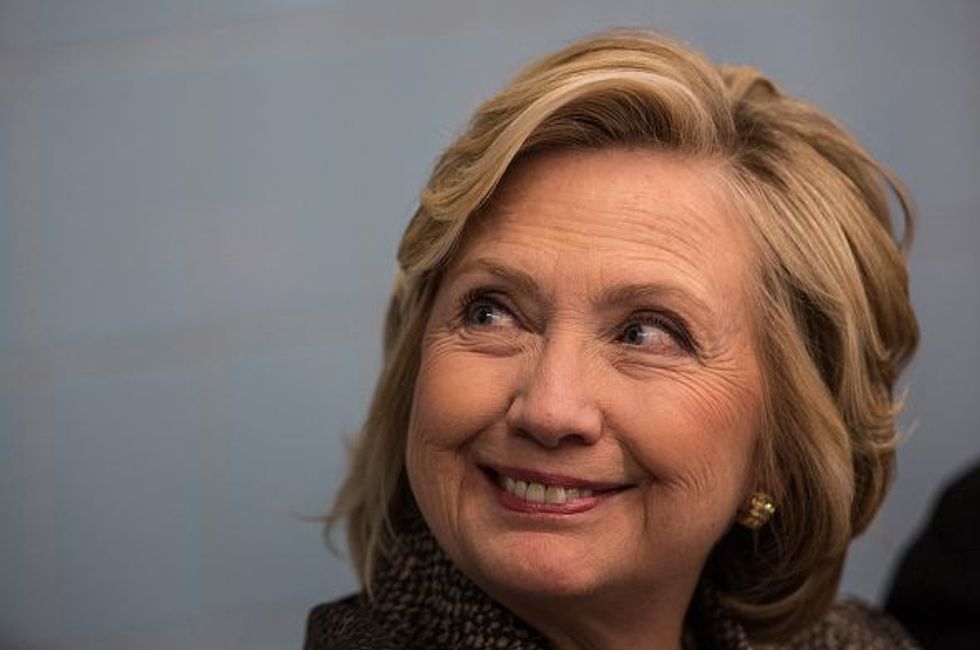 Former Secretary of State Hillary Clinton attends a roundtable conversation and press conference announcing a childhood development initiative with first lady of New York City Chirlane McCray on April 1, 2015 in New York City. (Andrew Burton/Getty Images)
The campaign video is already made, a person close to the campaign told CNN.
Business Insider first reported that a Clinton announcement was coming this weekend.
The announcement comes amid controversies over Clinton's private email server and questions over foreign donations made to the Clinton Foundation while she was secretary of state.
Clinton is far and away the frontrunner in the potential Democratic field for 2016. Thus far, former Virginia Sen. Jim Webb, former Maryland Gov. Martin O'Malley and Vermont Sen. Bernie Sanders have expressed interested in entering the Democratic primary, and Vice President Joe Biden has not ruled out a run. Many progressives have pushed for Massachusetts Sen. Elizabeth Warren to enter the race, despite her repeated denials that she will run.
On the Republican side, Kentucky Sen. Rand Paul and Texas Sen. Ted Cruz are the two formally declared candidates, and Florida Sen. Marco Rubio is set to announce his presidential bid on Monday. Former Florida Gov. Jeb Bush is among the other Republicans expected to formally announce their entry into the race.
A newly released Quinnipiac University poll found Paul narrowly beating Clinton in Colorado and Iowa. The poll also had Clinton trailing Rubio and Wisconsin Gov. Scott Walker and Rubio, but holding a lead over most other Republicans.
This post has been updated.