Police in California were able to crack down on a "disturbing" case of child abuse so quickly after video evidence of it went viral.
The incident happened at Vest Market in Bakersfield, California, and was posted on Facebook Thursday. The video shows a toddler running down an aisle away from a man who chased after him.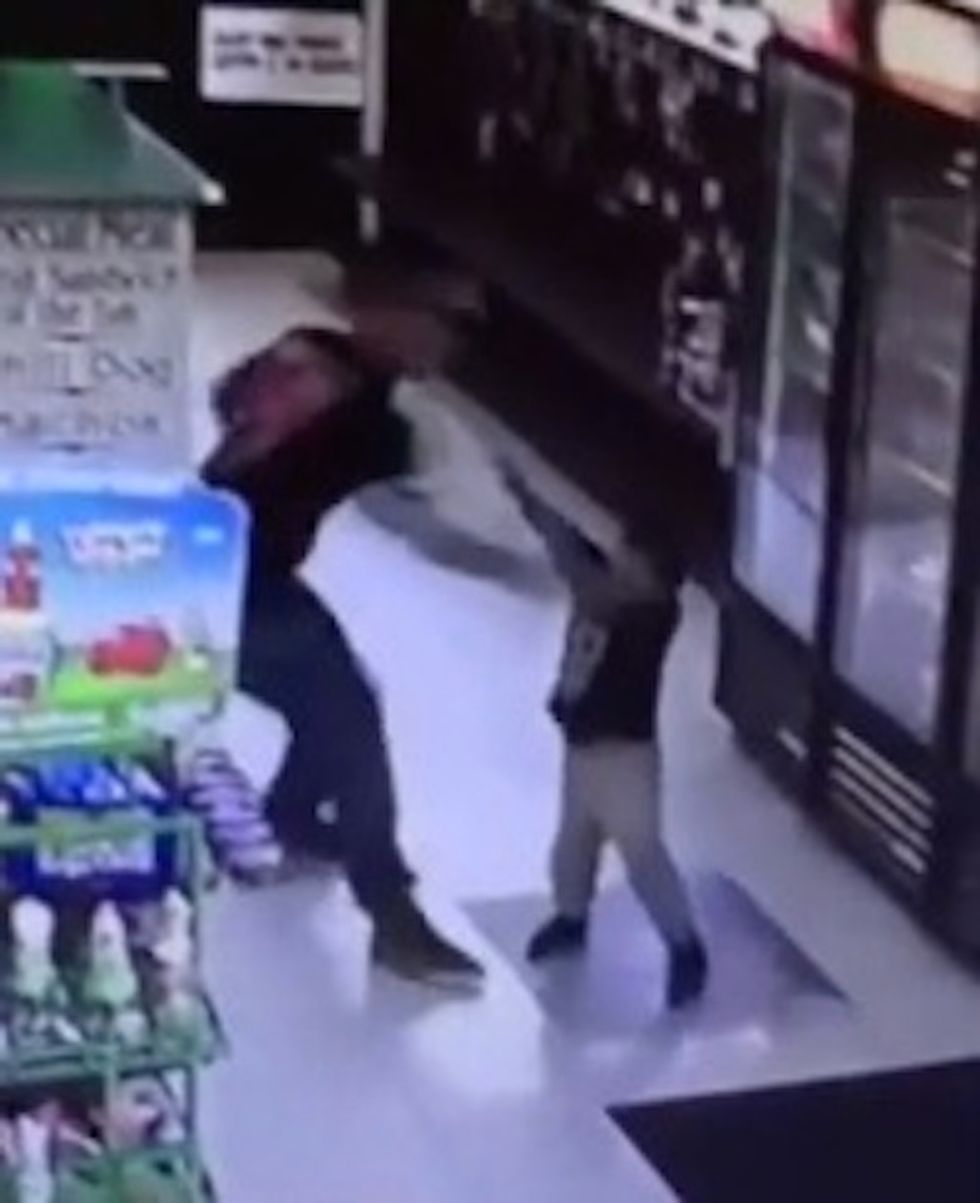 The child appeared to reach up toward the man when he caught up to him, but the man struck him to the ground. (Image source: KERO-TV)
The man caught up to the boy and hit him so hard that he fell to the ground. The man then picked the child up and a woman took him outside.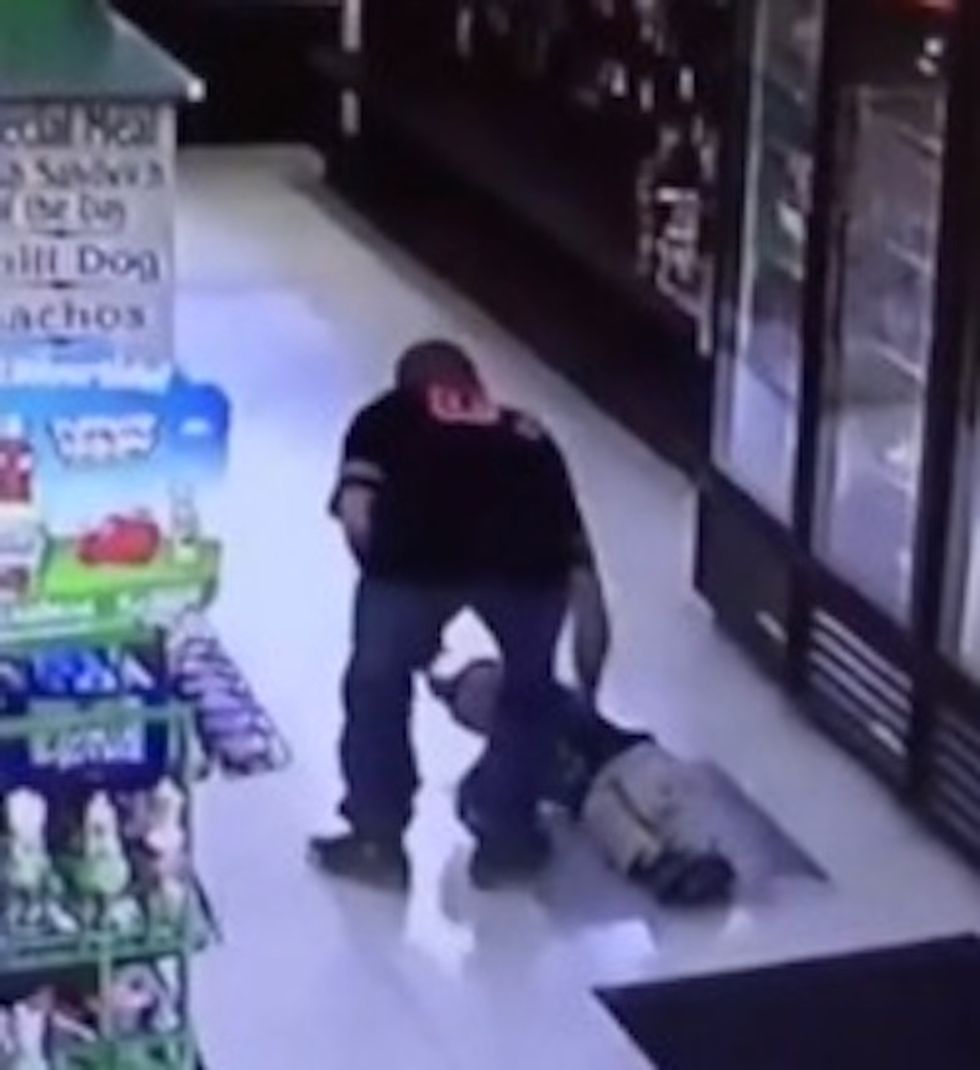 Shortly after the video was posted online, the suspect was identified and brought into police custody. (Image source: KERO-TV)
"This is the most horrible thing I've ever seen. Watch this little kid get knocked out by his dad," a person watching the footage said in KERO-TV's report.
Watch the video, which KERO warns is "disturbing" (Content warning: strong language):
Within hours of the video going viral locally, KERO reported that police said they had a suspect in custody. He was later identified as 23-year-old Justin Whittington.
Whittington was charged with child endangerment and is in jail with $1 million set as his bail.
Bakersfield police said in a news release that the child was medically examined and left at the residence where Whittington was arrested.