For the second time in the last nine months, New York Mets catcher Travis d'Arnaud was robbed of a base hit by the incredible defensive skills of Atlanta Braves shortstop Andrelton Simmons.
The first time Simmons stole a hit from d'Arnaud was August 27, 2014. What appeared to be a sure thing was turned into an out with one amazing throw.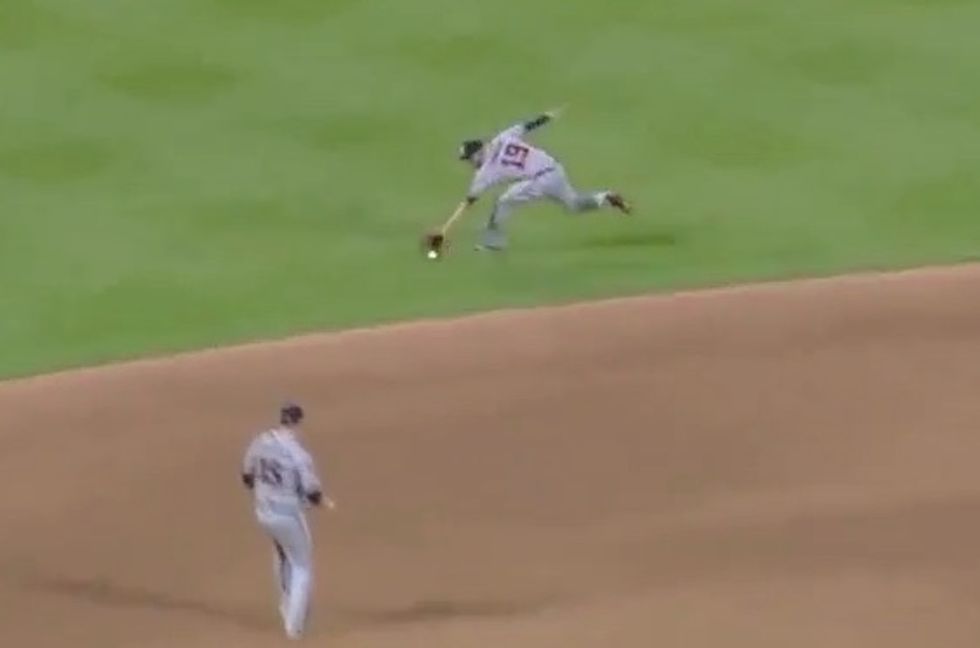 Image source: Streamable.com
Friday night in Atlanta, Simmons' defensive skills again dazzled the hometown crowd. D'Arnaud appeared to have hit the ball past a diving third baseman into left field for a single.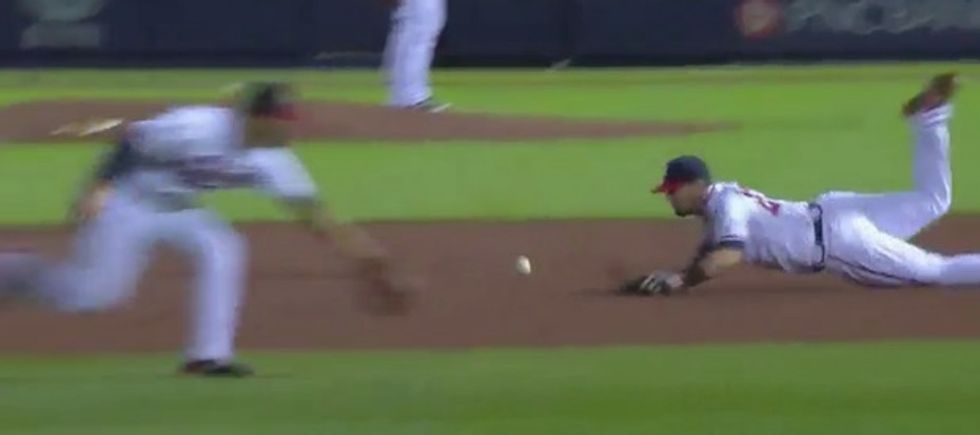 Image source: Streamable.com  
But Simmons cut off the streaking ball, gobbled it up, pivoted and made an incredible throw, just barely beating the runner.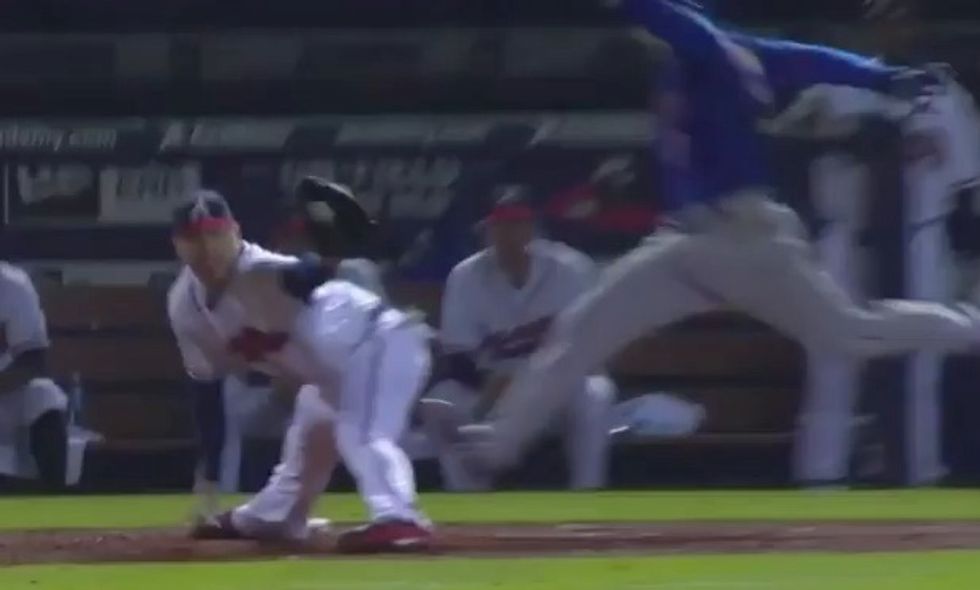 Image source: Streamable.com
Yahoo Sports reported that d'Arnaud took it all in stride, wondering, "That's what, the seventh or eighth hit he's taken from me?" He continued, "All you can do is smile."
Watch the replay, which includes last summer's on-field robbery of d'Arnaud by Simmons.
—
Follow Mike Opelka (@Stuntbrain) on Twitter