Bavon Sylvian was playing with others on a football field in Fort Lauderdale, Florida, over the weekend. The athletes were used to seeing airplanes coming in low as there is an airport close by, but on Sunday they witnessed something go horribly wrong.
"The planes pass back and forth here all the time and land," he told WSVN-TV. "We didn't think nothing of it, and this plane comes in for a landing, and it gradually banks and then it just plows straight into the parking lot by the trees, literally across the street. It felt like a scene from a movie, because there was this big explosion right after."
"The wings were wobbling, you know, like they weren't in control, and I know it wasn't because of the wind, and the next thing you know, it just went, like, almost vertically down and exploded," another witness, Debbie McCabe, told the news station.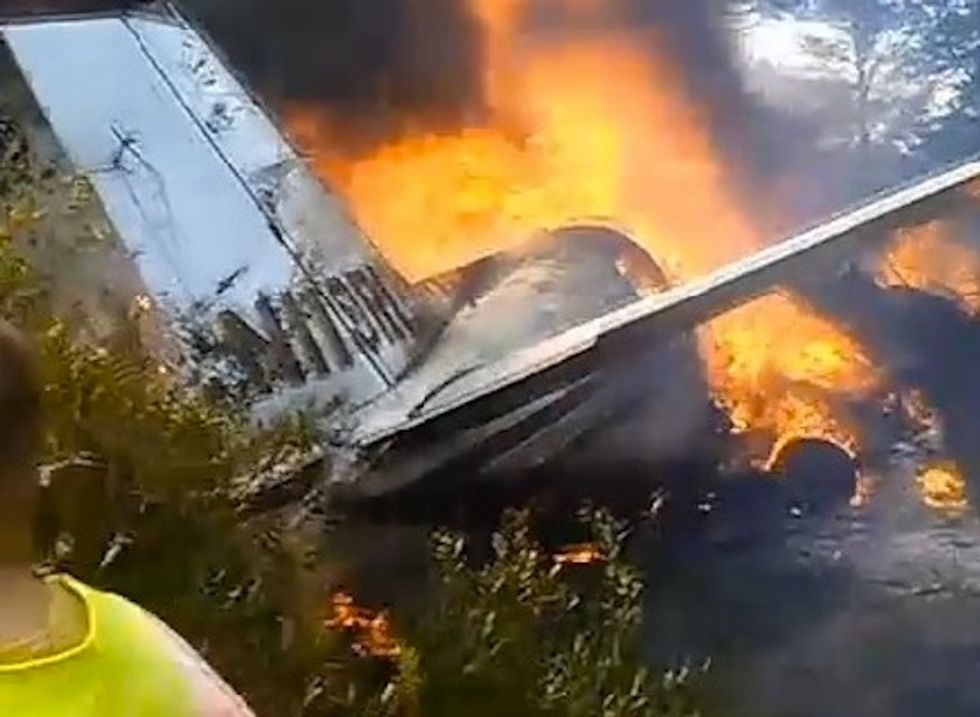 Image source: WSVN-TV
Sylvian captured video on his cellphone of the crash moments after impact.
According to WSVN, all four people on board the twin-engine Piper Navajo plane headed toward Fort Lauderdale Executive Airport in distress died. Witnesses who quickly arrived at the scene tried to help, but couldn't because of the flames and smoke.
Adam Sebastian was one of these people.
"I hopped the fence, and then I ran through the woods, like 100 feet, and I see the burning plane," Sebastian told the news station. "I was trying to save people. I was trying to help, but it was too hot."
Watch some of the up-close footage of the scene in WSVN's report:
WSVN-TV - 7NEWS Miami Ft. Lauderdale News, Weather, Deco
"Our crews made an aggressive attack on the fire, extinguished the fire within minutes," Division Chief Chantal Botting of Fort Lauderdale Fire Rescue said, according to the Orlando Sun-Sentinel. "Unfortunately, it was discovered that there were four souls on board and all four perished."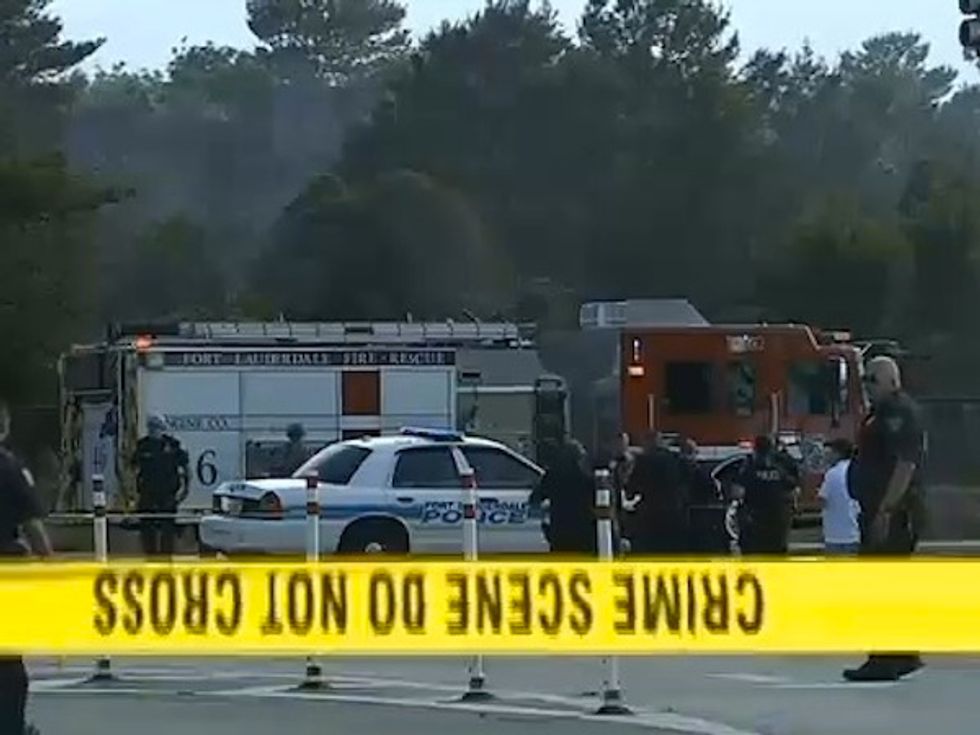 Image source: WSVN-TV
The Fort Lauderdale Police Department said in a statement that the plane crashed into a wooded area, avoiding any structures and pedestrians.
Here's more from WESH-TV:
The National Transportation Safety Board will launch a full investigation into what caused the crash, but the Sun-Sentinel pointed out that those reports usually take a year to complete.