Historical societies are used to seeing documents and artifacts of importance. It's in the very nature of these establishments to come across such items, but what the Montana Historical Society received in the mail had them stunned.
According to the Helena Independent Record, the Montana Historical Society received an anonymous letter with no return address that was short on postage last week. Inside the envelope was a message that said, "I think you may have an interest in the attached."
The staff's reaction upon seeing what appeared to be the original document enacting the state's historical society left them saying "Holy s**t," the newspaper reported.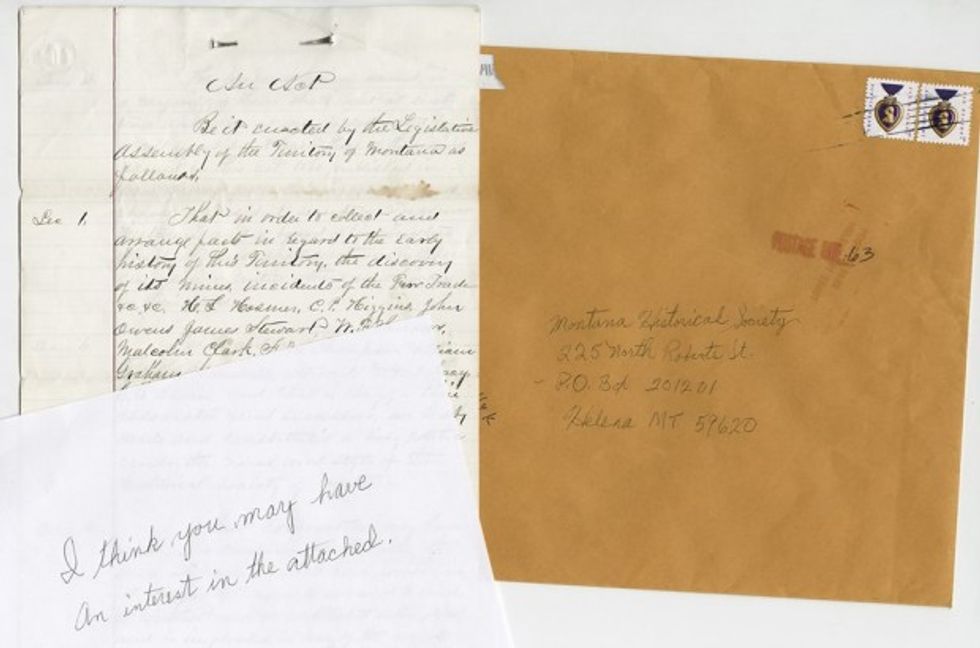 Image source: Montana Historical Society/Facebook
The handwritten act signed by then Gov. Sidney Edgerton established the historical society on Feb. 2, 1865.
"This is the most important document that has probably come through these doors in a while," the society's Director Bruce Whittenberg told the Independent Record.
The historical society said on Facebook that its researchers examined the document and believe it to be authentic.
"What a wonderful anniversary gift from an unknown benefactor," the society said.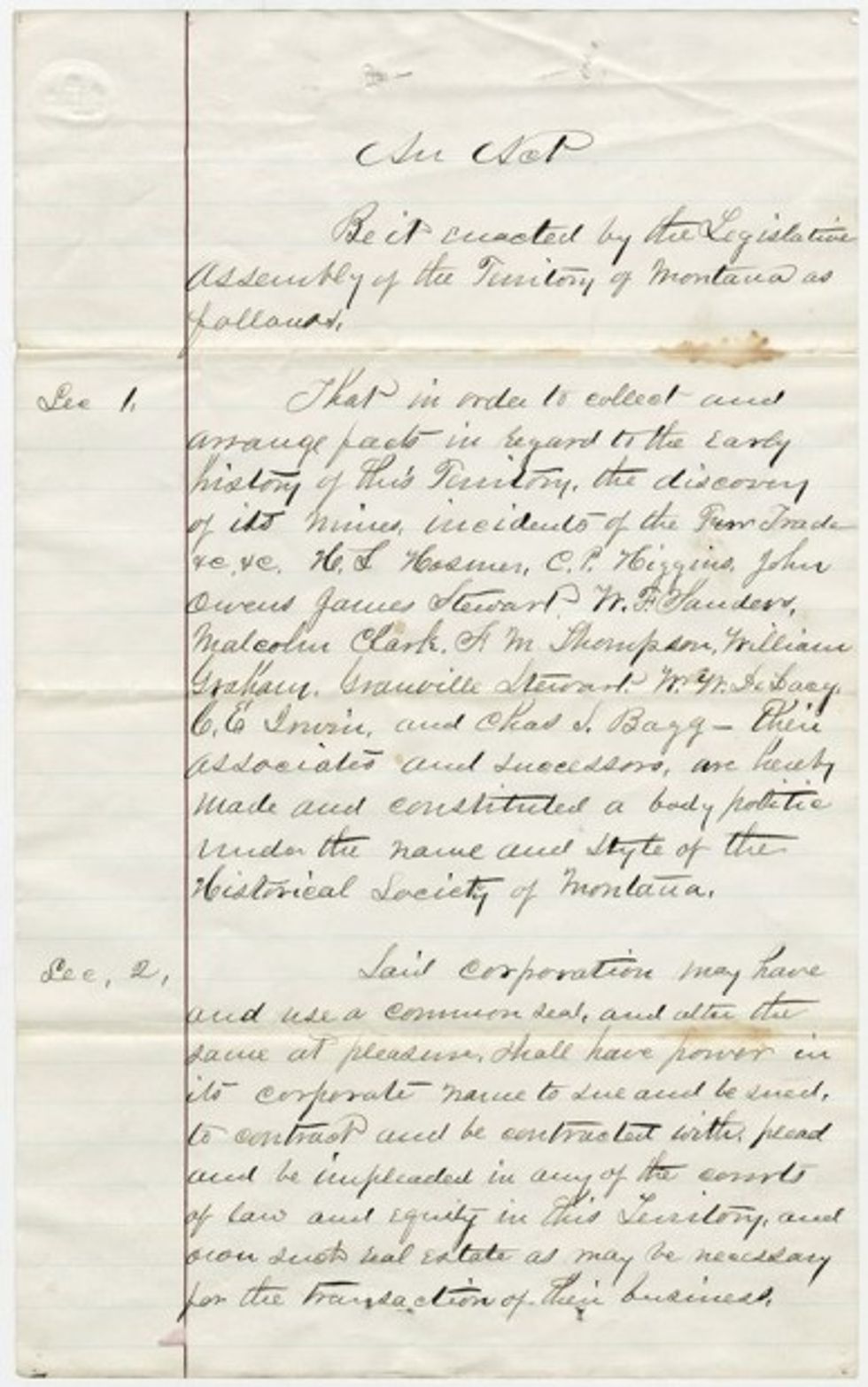 Image source: Montana Historical Society/Facebook
Copies of the act establishing the 150-year-old society were on file, but it was assumed the original was lost or destroyed, the newspaper reported.
Here's more on the history of how the document might have moved:
It's classification as a state document rather than a historical artifact likely saved the act, because in 1874 documents kept by the historical society were destroyed in a fire.

In 1875, the territorial legislature packed up and moved the capital to Helena, where state documents were housed in the basement of the Capitol upon its completion.

If the act ever made it that far it didn't stay, changing hands sometime during the ensuing decades from the state's archives to the ownership of whoever proceeds the anonymous donor.
Gov. Steve Bullock told the Independent Record that the anonymous donation of this document is a "testament to the value that the historical society has provided to millions of Montanans. He added that "it is time we had a building that is worthy of that heritage," pumping the proposal that a new building be constructed for the historical society.