If long lines at the post office aren't reason enough to e-file your income taxes, perhaps a few Tax Day statistics will keep you off the roads on Wednesday or at least have you vowing to file well ahead of the deadline next year.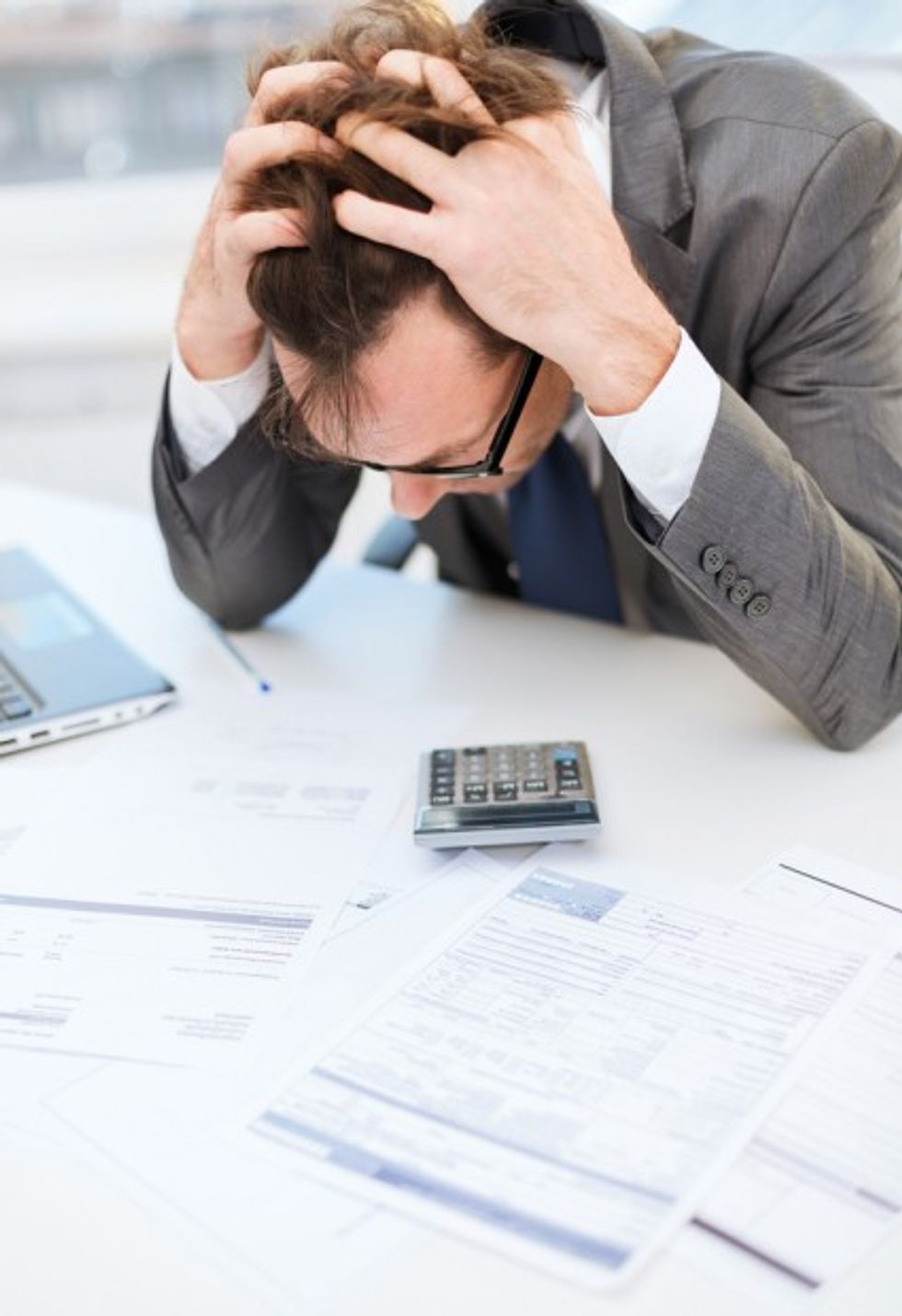 Photo credit: Shutterstock
According to a study published a few years ago, people are more likely to get into a car accident on April 15 than non tax days.
"The increased risk could be the result of stressful deadlines leading to driver distraction and human error," said Dr. Donald Redelmeier with the University of Toronto said in a statement at the time. "Other possibilities might be more driving, sleep deprivation, lack of attention and less tolerance toward hassles."
A Gallup poll a few years ago also named tax day as one of the most stressful days of the year. While just this year the American Psychological Association in its survey about stress in American cited money as the top cause.
"Regardless of the economic climate, money and finances have remained the top stressor since our survey began in 2007," APA CEO and Executive Vice President Dr. Norman Anderson said in a statement. "Furthermore, this year's survey shows that stress related to financial issues could have a significant impact on Americans' health and well-being."
Stanford psychologist Dr. Megan Jones, the chief science officer self-improvement online platform and app Lantern, told TheBlaze in an email that it's a "natural, yet problematic, response to stress is to avoid it."
"When we talk about managing finances, what that avoidance looks like is procrastination. Tax day brings financial stress to the surface. You can't get away from it, and thus, may experience this stress more acutely," she said.
Which brings us to a bit of advice to help you get that stress under control.
Jones and Lantern, which seeks to help people improve their emotional state though cognitive behavioral therapy, laid out a few tips that might help:
STEP #1:  PIVOT YOUR PERSPECTIVE: Because your chance of feeling daily stress is the same if you make $40K per year versus $160K per year, realize that more money does not make you less stressed — but your attitude about money can.

STEP #2:  LOOK FORWARD, NOT BACK: For many couples, conflict arises during tax season because one partner tends to spend more while the other saves more.  Rather than looking back at what each of you did in 2014, use tax time to make 2015 financial resolutions.
STEP #3:  BE PROACTIVE: Because money-related stress is often related to a feeling of helplessness, choose a simple action (such as selling an old item on Craigslist), that you can implement immediately to start positively impacting your savings.
STEP #4:  BOX IT UP: To manage different sources of stress, visualize "boxes" where you can put each stressful obligation when you're not actively engaged with it.  Avoid thinking about tax and money issues until you consciously decide to take them out of a mental box.
For more fun facts (if you can call them that) about tax day, check out this post.
—
Front page image via Shutterstock. This story has been updated to include more information.