Google has published data revealing the top searches individuals had for 2016 candidates following the formal announcement of their presidential bids – and many had nothing to do with the candidates' positions.
According to the data, the top search for Hillary Clinton in the hour following her announcement was concerning how old she is. The second most popular questioned asked whether or not she is a Democrat.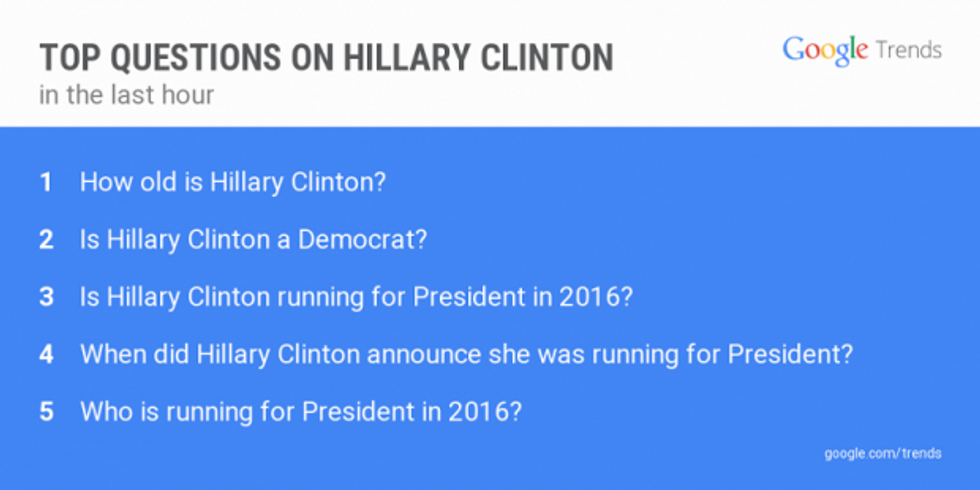 Image source: Google
Questions about age were not unique to Clinton.
It was the top search for Sen. Marco Rubio (R-Fla.) the day of his announcement and had also been one of the top searches for Sen. Rand Paul (R-Ky.).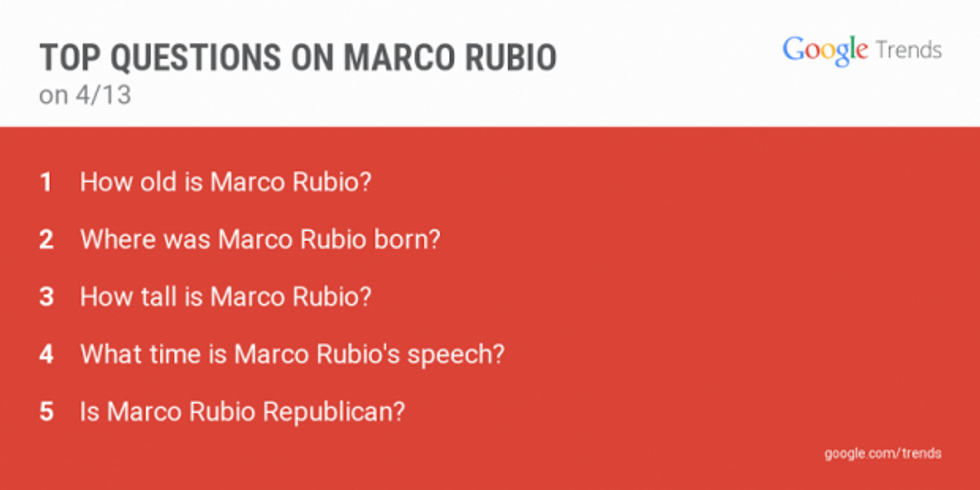 Image source: Google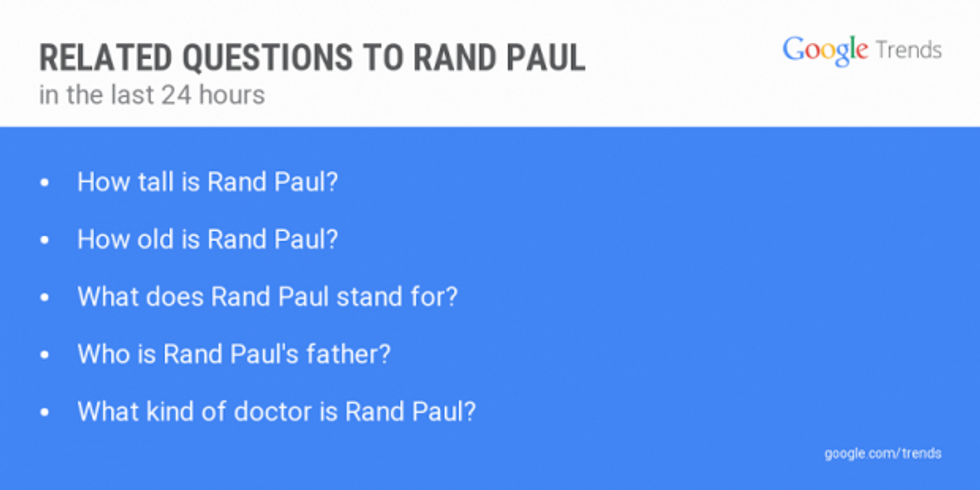 Image source: Google
Sen. Ted Cruz (R-Texas) has faced questions about his place of birth.
"Where was Ted Cruz born?" was the most googled question after he announced, followed by, "Is Ted Cruz eligible to be a US President?" The third most popular question for the Texas senator was in regards to his age.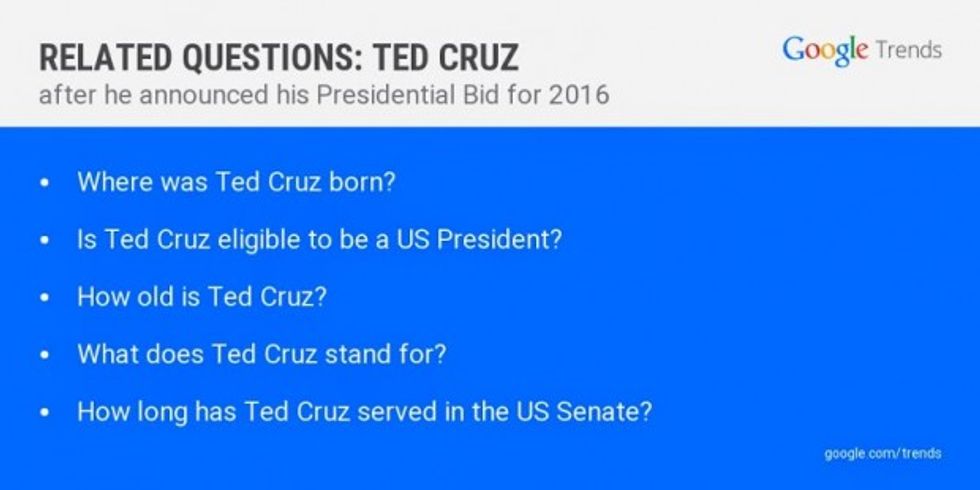 Image source: Google
(H/T: Vocativ)
Featured image via Shutterstock.
—
Follow Oliver Darcy (@oliverdarcy) on Twitter