"That is one of the finest catches I have ever seen."
Those were the words a sports broadcaster moments after seeing Blue Jays left fielder Kevin Pillar rob Rays player Tim Beckham of a certain home run.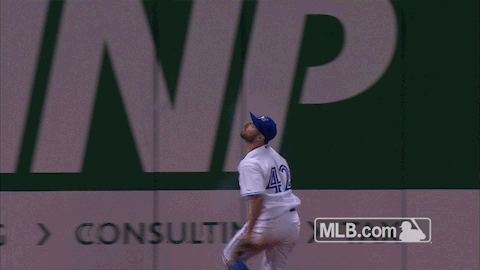 As MLB.com put it, Pillar turned the ballpark into his "personal jungle gym" to make the impressive catch — all the the shock of the two announcers.
"Oh my! He's got it!" one said. "Oh my goodness."
"No, he didn't! No, he didn't!" the other said in disbelief.
The Blue Jays ultimately won the game 12-7.
Your browser does not support iframes.
—
Follow Oliver Darcy (@oliverdarcy) on Twitter