Americans are approaching the day of the week when they will awake happiest: Saturday.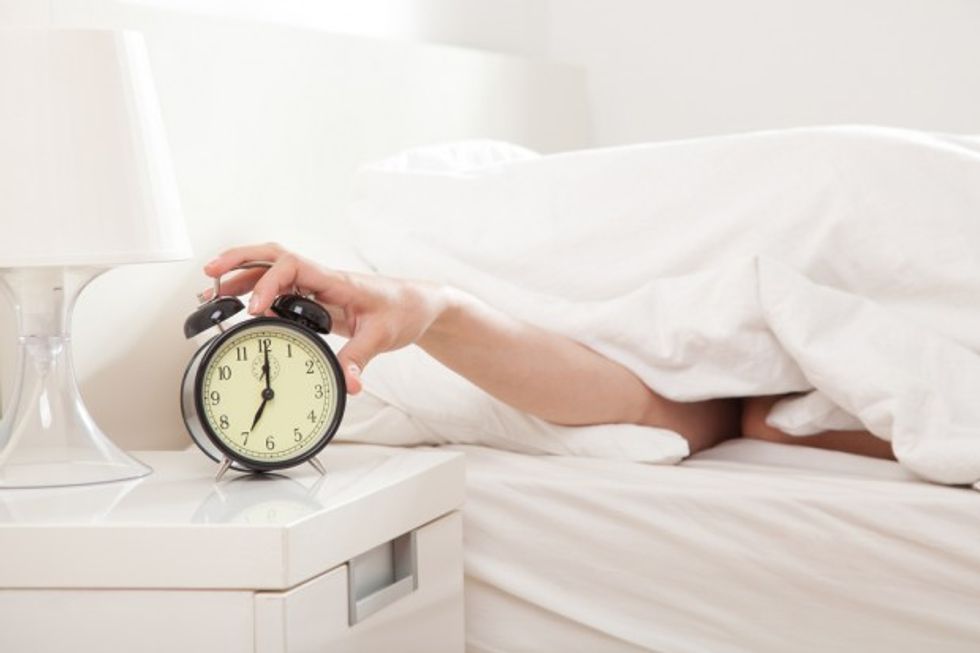 Photo credit: Shutterstock
According to a blog post from the Sleep Cycle app detailing statistics on "how the world sleeps," people in the U.S. wake up in the best mood on Saturday mornings. The majority of the world, however, gets up from the "right side of the bed" on Sunday mornings.
Perhaps people in North America awake so happy and refreshed on Saturday mornings because they've gotten the most sleep that night. The app found that Saturday was the world's longest day for sleep with 90 percent of countries sleeping more and waking up later.
"Switzerland gains the most extra sleep (41 extra minutes) on Saturdays. Finland is a close second, clocking 39 extra minutes of shuteye on Saturday nights," Sleep App stated.
On Friday nights into Saturday mornings, people in the U.S. averaged about 7-and-a-half hours of sleep, almost a full 30 minutes more when compared to other days of the week.
If you're hoping for a quality sleep though, Wednesday is your day. According to the app, 58 percent of countries had users that reported the best sleep quality on Wednesday.
But woe to Monday. Talk about short sleeps. The Swiss got up about 24 minutes earlier on Mondays, compared to other days, and people in the U.S. were up 21 minutes earlier than usual, waking around 7 a.m. South Africans though get up the earliest at 6:09 a.m.
These stats were derived from the more than 941,000 Sleep Cycle users who voluntarily shared their data between June 2014 through March 2015.
The Sleep Cycle app is an alarm clock that "tracks your sleep patterns and wakes you up during light sleep" when you are most likely to feel well rested.
In other interesting, sleep-related news, a new study published in the journal Scientific Reports earlier this year found the people in a small town in Brazil had more natural sleep patterns than those in urban London. The biggest factor, the study authors wrote, was the exposure to natural light during the day and artificial night at night.
(H/T: Daily Mail)
—
Front page image via Shutterstock.