Lt. Col. Oliver North was a guest on Saturday's episode of "Pure Opelka" on TheBlaze Radio.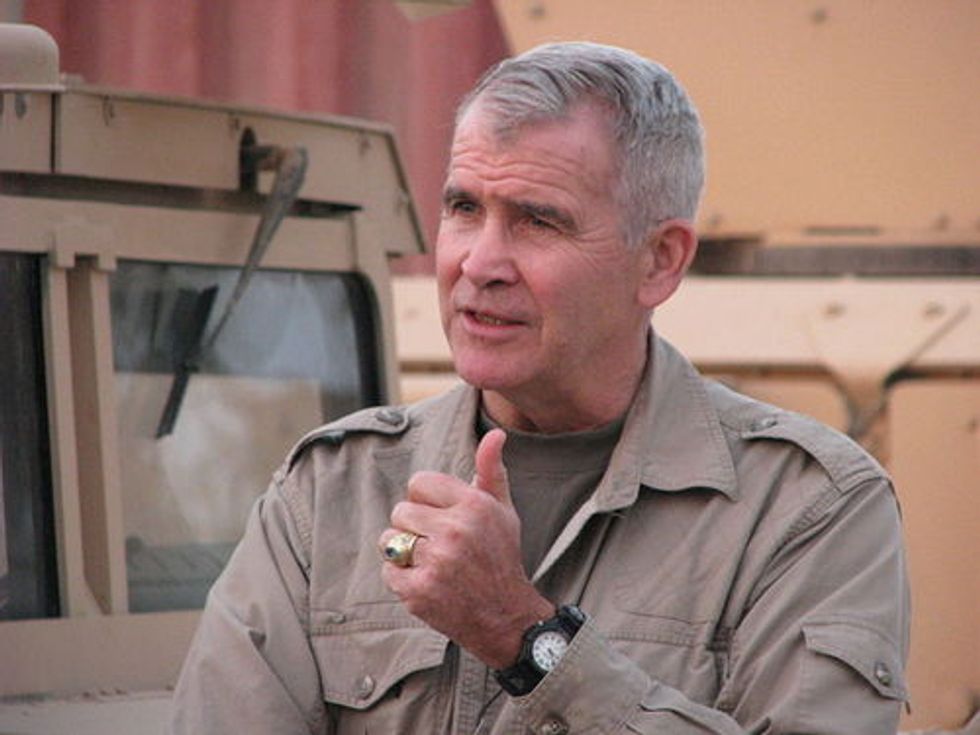 Image source: Sportsman Channel
The combat-decorated Marine, best-selling author and TV host is taking the reins of "Saving Private K-9," a popular show on Sportsman Channel.
North knows the life-saving value of dogs in military operations. As a Rifle Platoon Commander for the Marine Corps during the Vietnam War, he personally witnessed how a "dog team" — a handler and dog paired up and working with a platoon — were able to detect and alert the Marines to danger lurking out of sight of human eyes.
The first North-hosted episode of "Saving Private K-9" debuts Thursday on Sportsman Channel.
During the interview, North also shared his thoughts about Amir Hekmati, the American Marine currently being held in an Iranian prison.
North's tone became energized and more animated as he talked about Hekmati and the other Americans being held in Iran. He wondered, "How can we be sitting down, negotiating a treaty, which is in effect, what we're doing, and not even mention that this is a pre-condition?"
North, who has negotiated for American hostages with the same Iranian official Kerry is speaking with, offered a simple three-sentence statement that he would deliver to the Iranian treaty negotiator: "We want the Americans being held, freed. And we don't want them tortured any more. We want them turned over to us."
Listen to the full interview with Col. North from "Pure Opelka":
Watch a preview of Thursday's season premiere:
__
Follow Mike Opelka (@Stuntbrain) on Twitter.com.