He's one of the most famous quarterbacks in the NFL and after winning his fourth Super Bowl last season, Tom Brady is officially in the conversation of the greatest QBs of all time. But it's undeniable that Brady's epic work ethic has played a huge role in his success with New England Patriots.
That's why it's no surprise that the future Hall-of-Famer was reportedly the first player to show up for the first day of "voluntary" offseason workouts.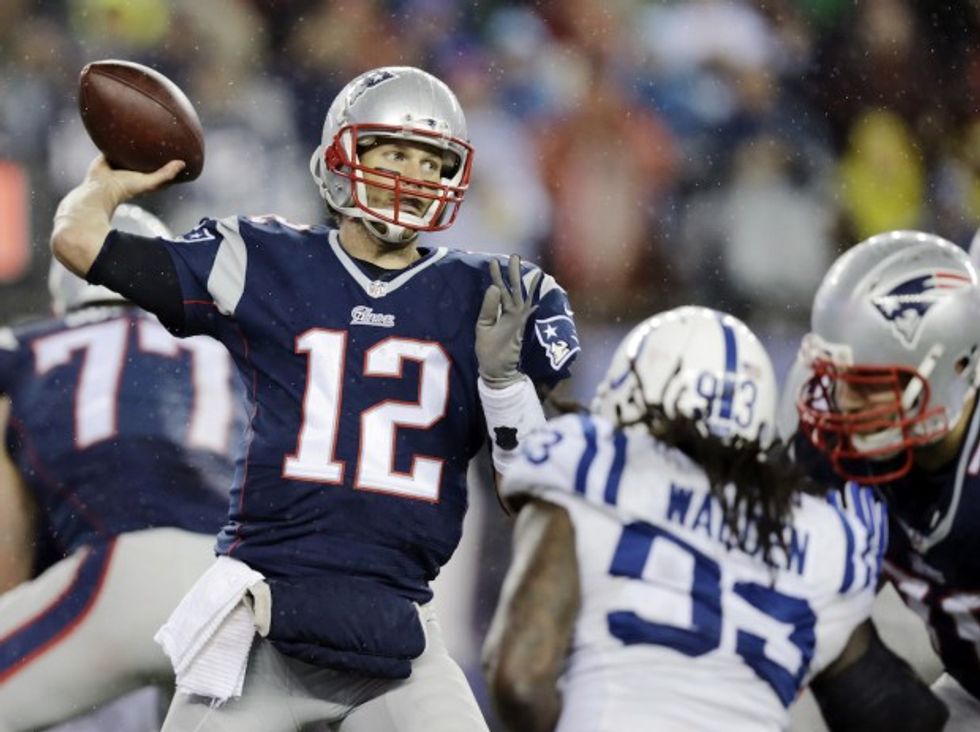 New England Patriots quarterback Tom Brady (12) passes against the Indianapolis Colts during the second half of the NFL football AFC Championship game, Jan. 18, 2015, in Foxborough, Mass. (AP Photo/Charles Krupa)
Brady was at Gillette Stadium ready to work at 7 a.m. on Monday, according to WEEI.com's Christopher Price. Monday was apparently the first day players were allowed to meet with NFL coaches.
Brady was eventually joined at the voluntary workout by tight end Rob Gronkowski and "several notable players."
The Patriots defeated the Seattle Seahawks 28-24 in dramatic fashion, intercepting the ball in the end zone after Seattle opted to pass rather than run on the 1-yard line.
Brady now has as many Super Bowl rings as NFL legend Joe Montana.
---