Fox News producer Jesse Watters asked Earth Day concert attendees in Washington, D.C., Saturday which is a bigger threat: climate change or terrorism?
"Climate change," one woman said.
"Climate change at the moment," another echoed.
— Scroll down for video —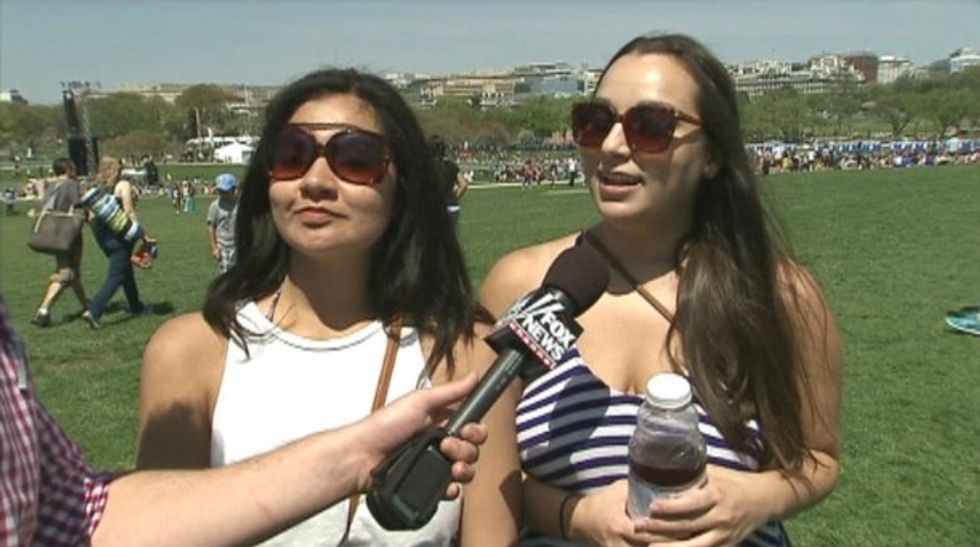 Image source: Fox News
"I mean, I would go with climate change," one more said.
Watters shot back.
"A lot more people have died because of terrorism," he said.
"Yeah, but I'm not a people person," the woman replied.
During the segment, Watters also asked attendees how they can help improve the wellbeing of the planet.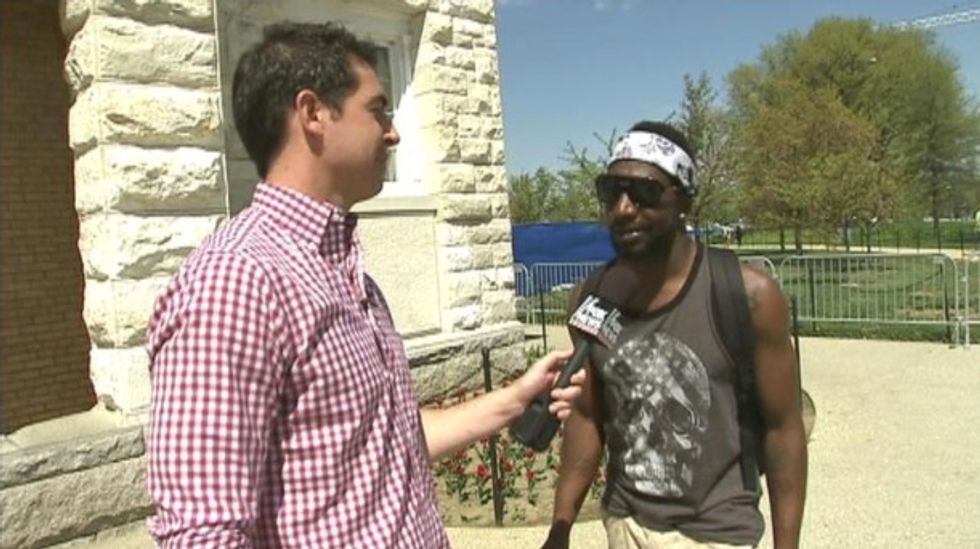 Image source: Fox News
"I'm not a big recycler, but I feel that's the steps to take towards if you want to make the world a better place," one man told Watters.
"You don't recycle, but you're here on Earth Day?" the Fox News producer pressed.
"True," the man replied.
Another man said he signed a petition on Earth Day.
"What was the petition for?" Watters asked.
"Um," the man responded, seemingly unaware of what he signed.
Other Earth Day concert attendees suggested taking shorter showers and carpooling as ways to help the planet.
—
Follow Oliver Darcy (@oliverdarcy) on Twitter