The administrator of the Drug Enforcement Agency Administrator will retire from her post in about one month, in the face of reports that her agents used prostitutes purchased from a Colombian drug cartel that they were supposed to be investigating.
DEA Administrator Michele Leonhart had a rough outing in Congress last week, when she was questioned by the House Oversight and Government Reform Committee. In that hearing, Chairman Jason Chaffetz (R-Utah) and others were left aghast when Leonhart said she had no power to fire anyone related to the scandal, and failed to indicate that she even tried to fire the agents involved.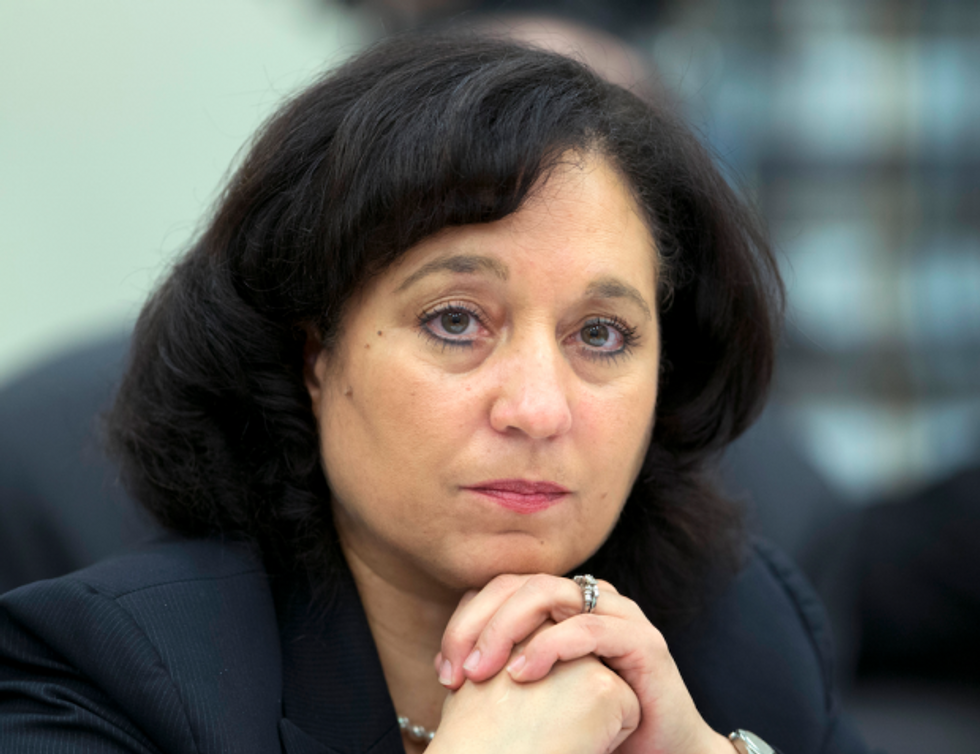 DEA Administrator Michele Leonhart is expected to resign in the near future, according to a report from CBS News. Image: AP
"When we have bad apples who repeatedly do the same type of behavior, compromise our national security, then they need to lose their national security clearances, and they need to be fired," Chaffetz said.
Last week, Chaffetz and several other House members said they had no confidence Leonhart could do the job any longer. And late Tuesday, Attorney General Eric Holder announced that Leonhart would leave the agency in mid-May.
Holder praised Leonhart for her 35 years of working at the DEA, and made no mention of the scandals surrounding the agency.
BREAKING: DEA administrator Michele Leonhart will leave her post mid-May, Attorney General Holder says in statement pic.twitter.com/3fJEdbOeX0

— CBS Evening News (@CBSEveningNews) April 21, 2015
House Judiciary Committee Chairman Bob Goodlatte (R-Va.) said he believed a change in leadership was needed, and said his committee would continue to investigate.
"The House Judiciary Committee will continue its investigation of misconduct at the DEA and will do whatever it takes to see that these problems are fixed by the agency," he said. "Leadership at the DEA must crack down on bad behavior so that trust is rebuilt with the American people."
Last week's hearing came just a few weeks after an Inspector General report revealed the prostitution scandal, and said DEA agents routinely held "sex parties" down in Colombia.
That report also found that the DEA failed to cooperate with investigators.