For Earth Day 2015, TheBlaze Radio's Doc Thompson and Skip LaCombe broadcast a special program marking/mocking the "holiday."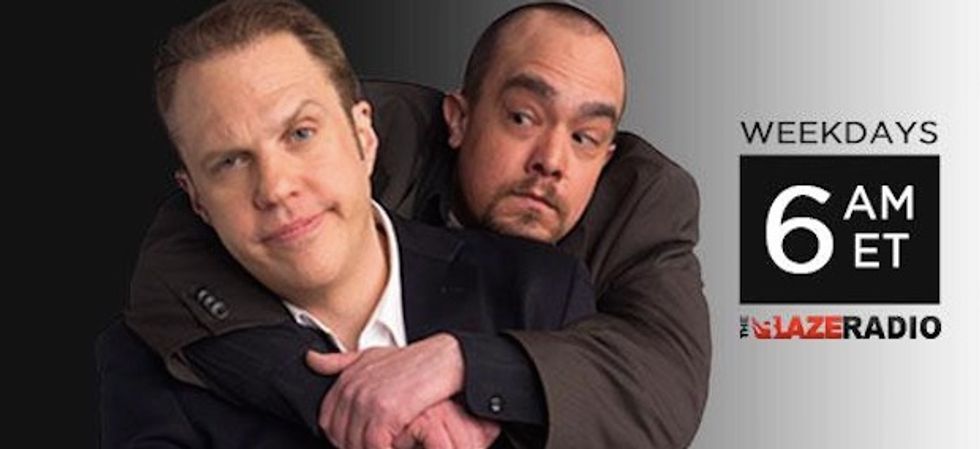 Image source: TheBlaze
The event, called, "Worship the Earth Day" took place in the third hour of Wednesday's show, reportedly originating from California's Mount Shasta at sunrise from a temple using "solid, old Maytag box construction" which was "joined at the seams with recycled Band-aids and twice-used dental floss."
During the "celebration" and worshipping of Mother Earth, the show also took calls from listeners who were "confessing their eco-sins."
Doc Thompson spoke with TheBlaze about the annual special -- this is the sixth year the show has performed a mock salute to Earth Day. "Each year it gets a little bigger, " said Thompson. Adding, "We make a little point about the foolishness behind Earth Day with all the yuck-yucks."
Listen to part one, hosted by "Nigel Browntooth" and "Sir Liam Windbreaker."
Part two of the special featured Thompson's rant aimed at politicians who have used the climate change fear mongering increase their power and control.
Listen to the entire show here.
__
Follow Mike Opelka (@Stuntbrain) on Twitter.