It's a question for the dinnertime ages: When making pasta, do you boil the noodles and pour the sauce on top? Or, do you cook the noodles, and mix them into the pan with the sauce?
According to chef Andrew Carmellini, if you're pouring the sauce on top of the pasta, you're doing it wrong.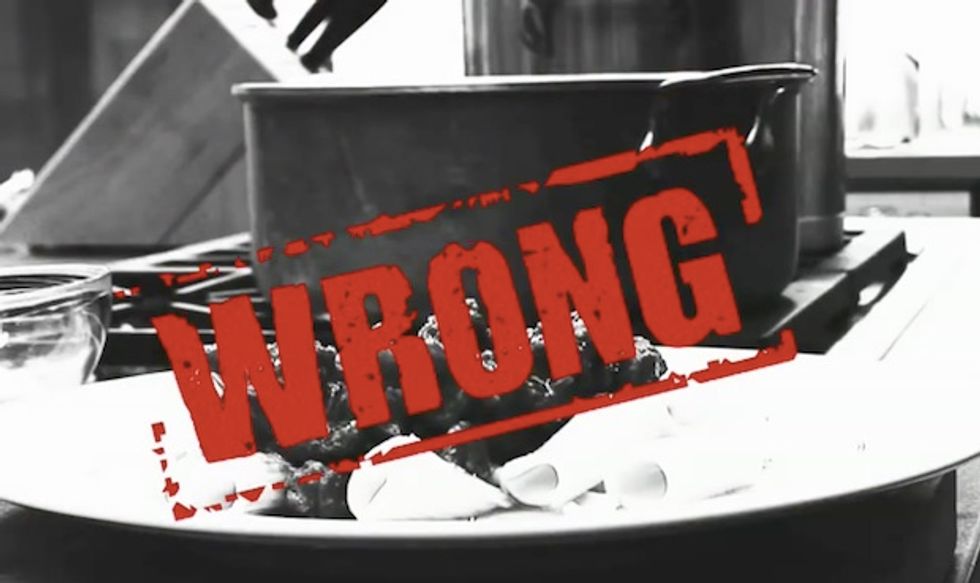 Image source: YouTube
However, pasta problems are not limited to the act of pouring sauce on the noodles. Carmellini says there are a few generally accepted pasta cooking techniques preventing your meal from tasting as good as it can.
If you boil the pasta, scoop it into a colander and rinse it with cold water, the chef says that's a mistake.
If you toss out the water after you have boiled the noodles, Carmellini says you are throwing out some of the flavor with that starch-filled water.
What should you be doing to make a tastier pasta dish?
According to Carmellini, just a couple of simple changes to your pasta cooking routine can yield a tastier result.
After boiling the pasta, scoop the noodles into a strainer and transfer them into a pan with the sauce you have been cooking or heating.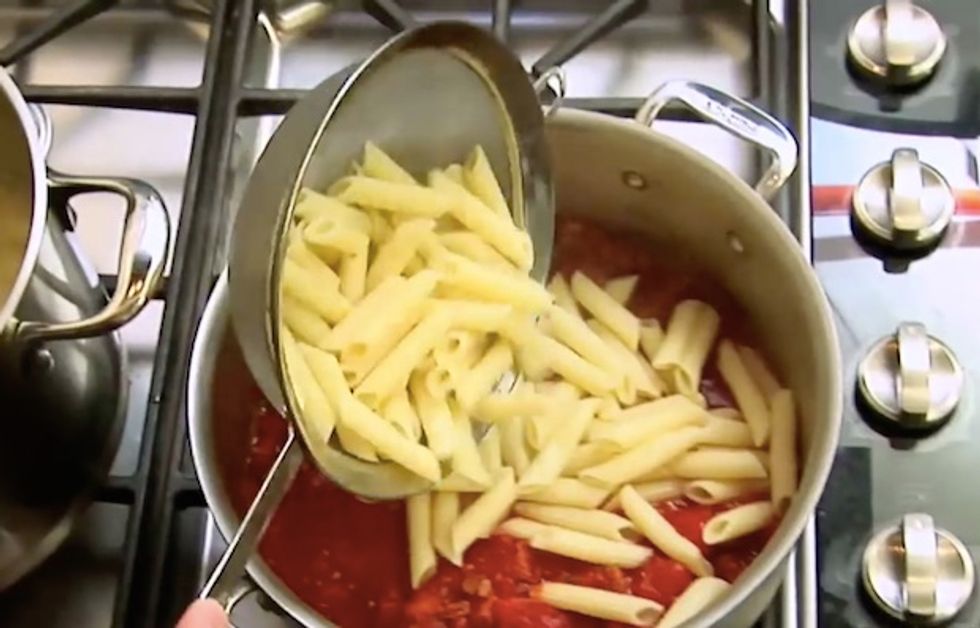 Image source: YouTube
Combine the pasta and sauce, adding a scoop of the water from the pot where you boiled the noodles, some olive oil and butter. Stir it all together, simmer for a few minutes and serve.
According to the chef, using this method produces a tastier combination of noodles and sauce. Adding the boiled water infuses a starch that gives the noodles a "silky mouth feel."
Watch Carmellini demonstrate his pasta cooking technique:
How do you cook your pasta? Take our Blaze Pasta Poll.
(H/T: Mother Nature Network)
—
Follow Mike Opelka (@Stuntbrain) on Twitter.