© 2023 Blaze Media LLC. All rights reserved.
Hillary Clinton Probably Won't Like the GOP's Plan for Releasing the Final Benghazi Report
"When we have the facts, we'll have the report."
House Speaker John Boehner (R-Ohio) said Wednesday that he supports plans by Rep. Trey Gowdy (R-S.C.) to have the House Select Committee on Benghazi release its final report just before the 2016 presidential election.
That timing is already being seen by Democrats as a political move by Republicans to damage Hillary Clinton's chance of winning the White House. But both Boehner and Gowdy have said the timing isn't based on politics, and is instead based on the total lack of cooperation they're getting from Clinton and the Obama administration.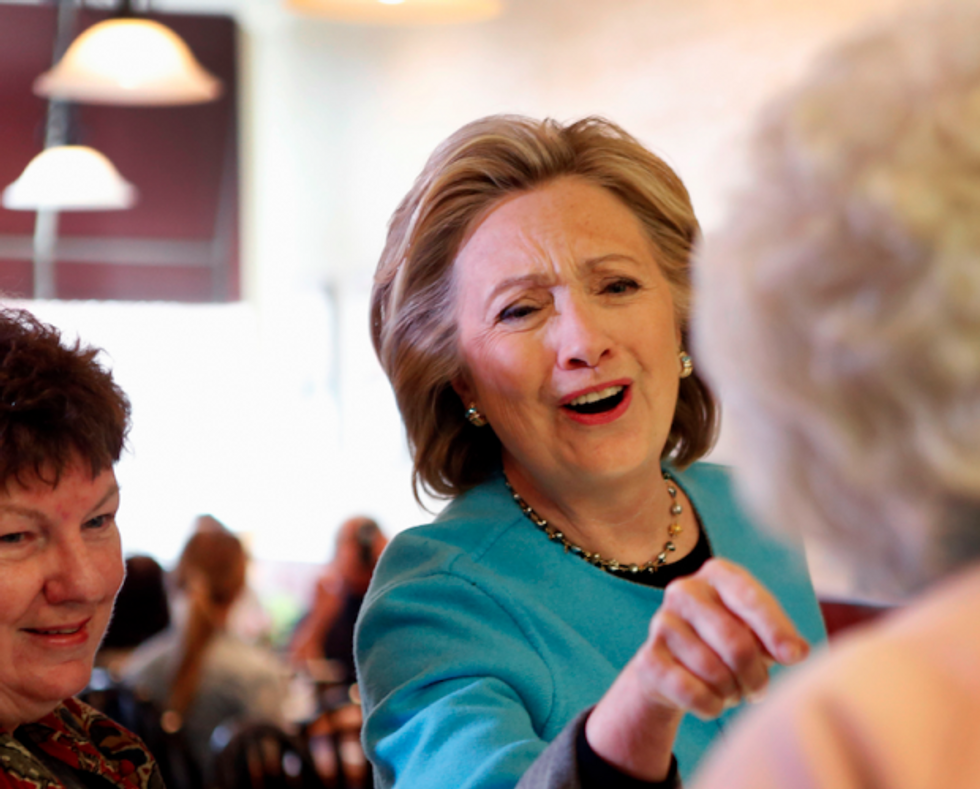 Hillary Clinton could be hurt politically by a report on the 2012 Benghazi attack that may come out in late 2016, just when she hopes to be the Democratic nominee for president. Image: AP
"They could clean this up a whole lot quicker if the administration and former Secretary Clinton were in a position to actually cooperate with the committee, and turn over the kind of information that we've been seeking for some time," Boehner told reporters Wednesday. "But the administration has made it virtually impossible to get to the facts surrounding Benghazi."
"When we have the facts, we'll have the report," he said.
Gowdy's office also argues that the delay until late 2016 is related to the administration's effort to ignore the committee's requests for information.
"Factors beyond the committee's control, including witness availability, compliance with documents requests, the granting of security clearances and accreditations — all of which are controlled by the Executive branch — could continue to impact the timing of the inquiry's conclusion," committee spokesman Jamal Ware told Bloomberg.
Gowdy has also said Clinton's 2016 run "does not and will not impact the work of the committee."
But Democrats aren't buying it, and have charged that Gowdy's committee is operating almost exclusively to bring down Clinton.
"Does anybody even remember anymore that we were supposed to be investigating the attacks in Benghazi?" asked Rep. Elijah Cummings (D-Md.), the top Democrat on the committee. "With the Republicans' obsessive focus on Hillary Clinton, and their now stated intention to drag out this political charade until just months before the 2016 election, the Select Committee no longer bears any resemblance to its original purpose."
Gowdy has said he would insist that Clinton testify before his committee twice: once to talk about her decision to use her own personal email, and to delete thousands of those emails, and a second time to discuss her reaction to the 2012 attack in Benghazi, Libya, that left four Americans dead.
Want to leave a tip?
We answer to you. Help keep our content free of advertisers and big tech censorship by leaving a tip today.
more stories
Sign up for the Blaze newsletter
By signing up, you agree to our
Privacy Policy
and
Terms of Use
, and agree to receive content that may sometimes include advertisements. You may opt out at any time.