A Ph.D. student at Indiana University knew something was wrong when she started experiencing problems with reading and listening comprehension. It got so bad that she "wouldn't understand what was happening" when a couple of people were just "talking in a room."
Yamini Karanam, 26, said doctors eventually determined she had a tumor in her brain, and plans were made to surgically remove the growth. But doctors made an extremely rare discovery in the process.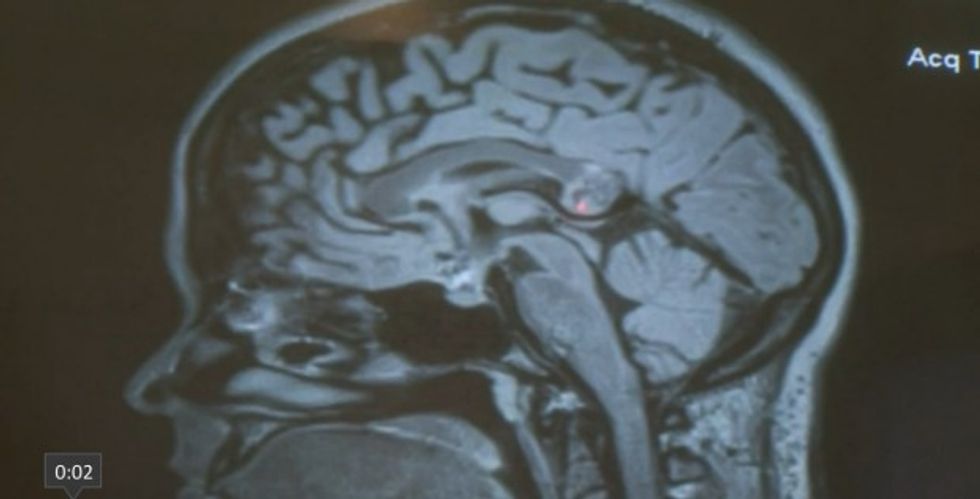 Image source: KNBC-TV
Surgeons at the Skull Base Institute in Los Angeles had to reach deep inside Karanam's brain to remove the tumor, and instead discovered a teratoma — the woman's actual "embryonic twin," equipped with bone, hair and teeth.
The woman now jokingly refers to the tumor as her "evil twin sister who's been torturing me for the past 26 years."
Dr. Hrayr Shahinian told KNBC-TV he has removed as many as 8,000 brain tumors and it's only the second teratoma he has seen.
Fortunately, Karanam's tumor was not cancerous and she is expected to fully recover in a matter of weeks.
More from KNBC:
---