A few weeks ago Denver Police Lieutenant Dik Kushdilian approached his patrol car and unfolded a note tucked in the driver's side window — and was amazed by what the handwriting revealed.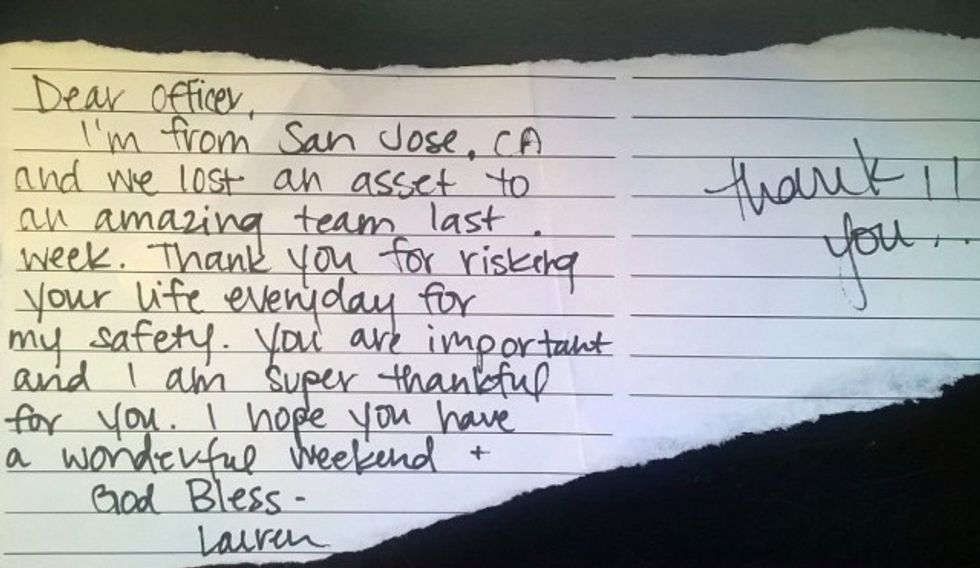 Image source: Facebook
"Dear Officer," the note read. "I'm from San Jose, CA and we lost an asset to an amazing team last week. Thank you for risking your life every day for my safety. You are important and I am super thankful for you. I hope you have a wonderful weekend + God Bless, Lauren."
"I had no clue when I spotted the note," Kushdilian told KTVU-TV. "I thought it was a note saying I had cut someone off or failed to use my turn signal or something, but when I read it, the note was so sweet and kind."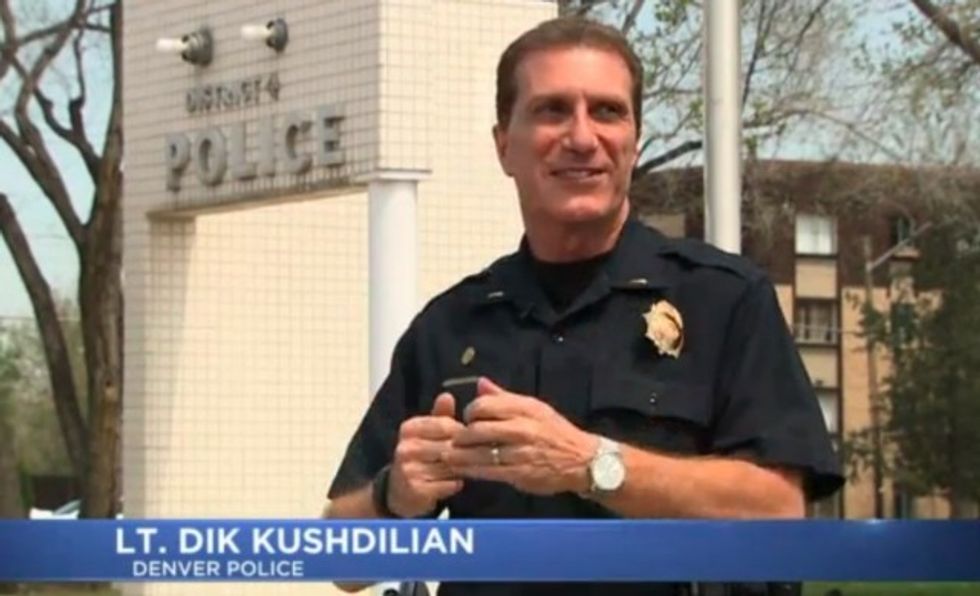 Image source: KDVR-TV
The note struck a chord with Denver police, who Sunday took to Facebook in an effort to contact Lauren and return their thanks. "It's these tiny gestures that make the job that much more fulfilling," the post from police read, which included an image of Lauren's note.
On Wednesday, Jon Talbert commented that he recognized his daughter's handwriting: "Blessings to the Denver PD from San Jose," he wrote.
Finally Lauren Talbert came forward, and police from both the Denver and San Jose departments got to speak with her.
"I just wanted to say thank you to the long blue line who protect and serve us all," Lauren told KDVR-TV. "I was raised in a very religious home, and our pastor always said just do something nice for one and other."
Lauren, who works as a nanny in Denver, left church one morning before Easter and parked next to Kushdilian's patrol car. "I had a prompting in my heart that was like 'Lauren, you should tell him thank you,'" the 27-year-old added to KTVU. "He's not going to know who you are."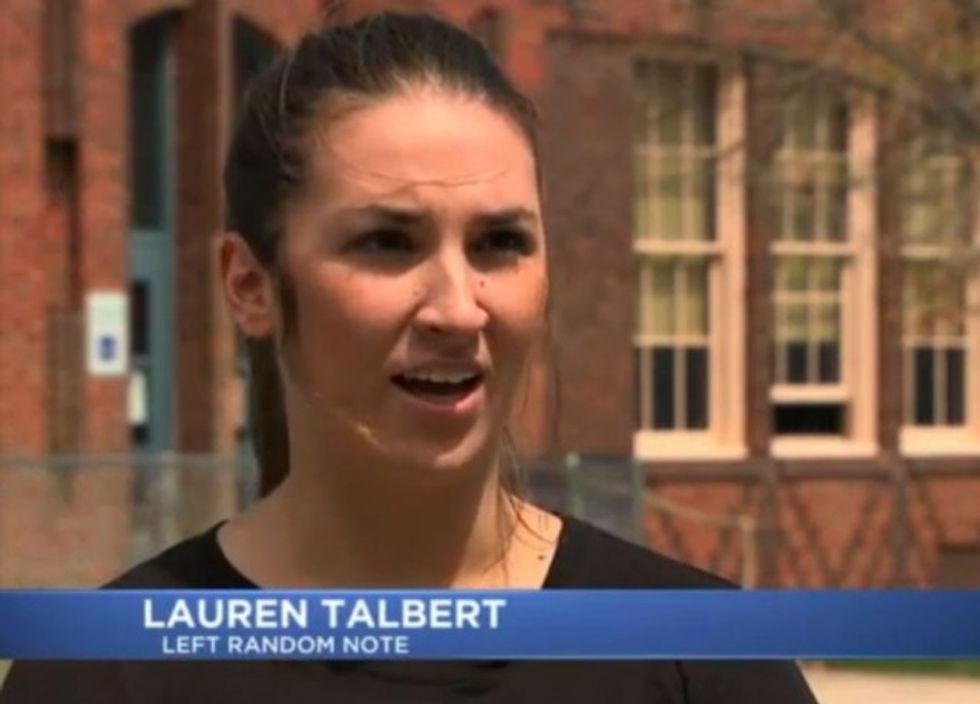 Image source: KDVR-TV
So she tore off a piece of the church bulletin and penned her now-viral note.
And when Lauren, who's from San Jose, mentioned losing "an asset to an amazing team," she was referring to San Jose officer Mike Johnson who was fatally shot in March.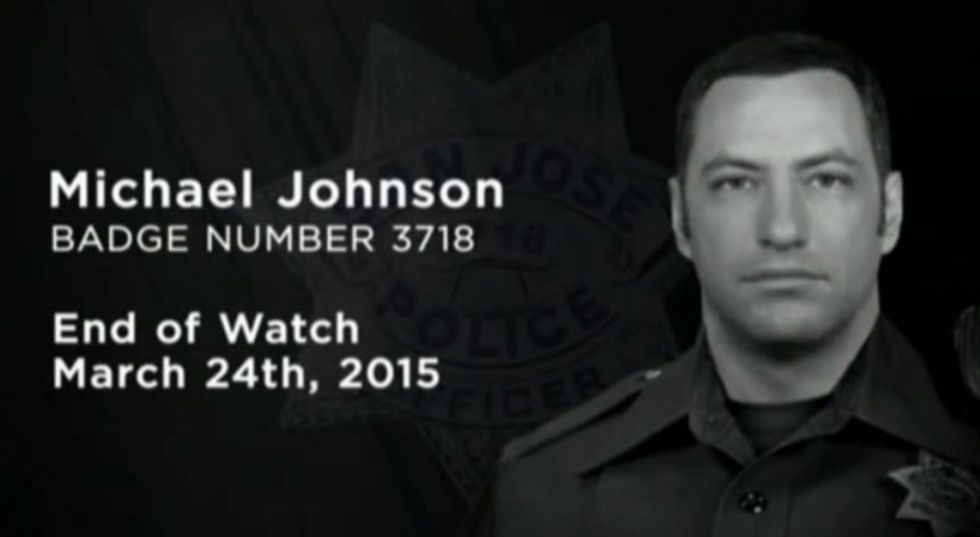 Image source: KDVR-TV
"She mentioned him as an asset," San Jose Sergeant Enrique Garcia told KTVU, which set up a FaceTime chat between him and Lauren.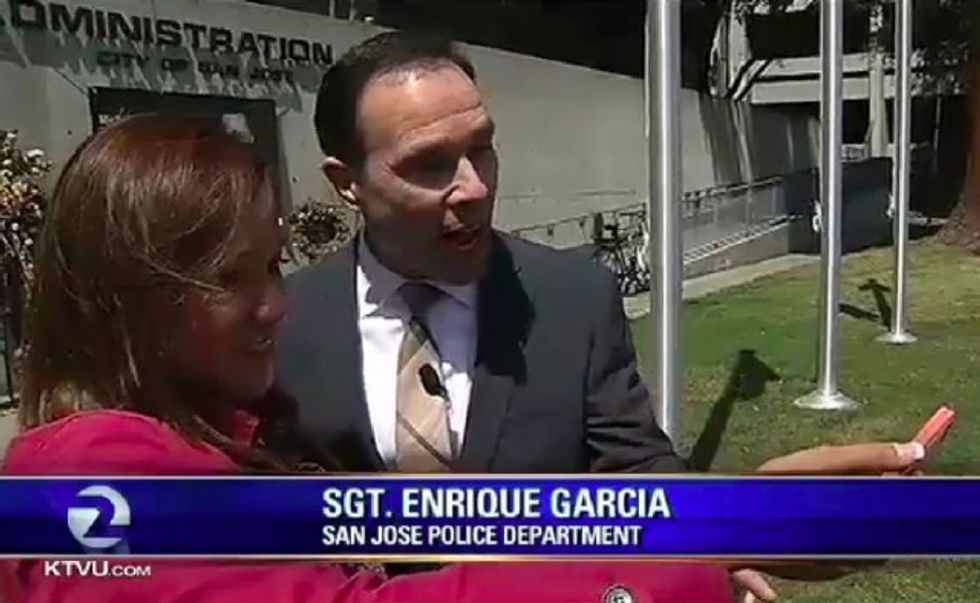 Image source: KTVU-TV
"If it's touching me, I can't imagine how it's touching Mike's family," he added. "It's touching the rest of the department. I don't know how else to say it. Thank you Lauren, thank you."
—
Follow Dave Urbanski (@DaveVUrbanski) on Twitter