When most people picture a shark, they probably envision a tell-tale dorsal fin swaying above the water and a strong, several-foot-long body below with beady eyes and lots of teeth.
Scale that picture down multiple times and you'd have the tiny and exceedingly rare "pocket shark."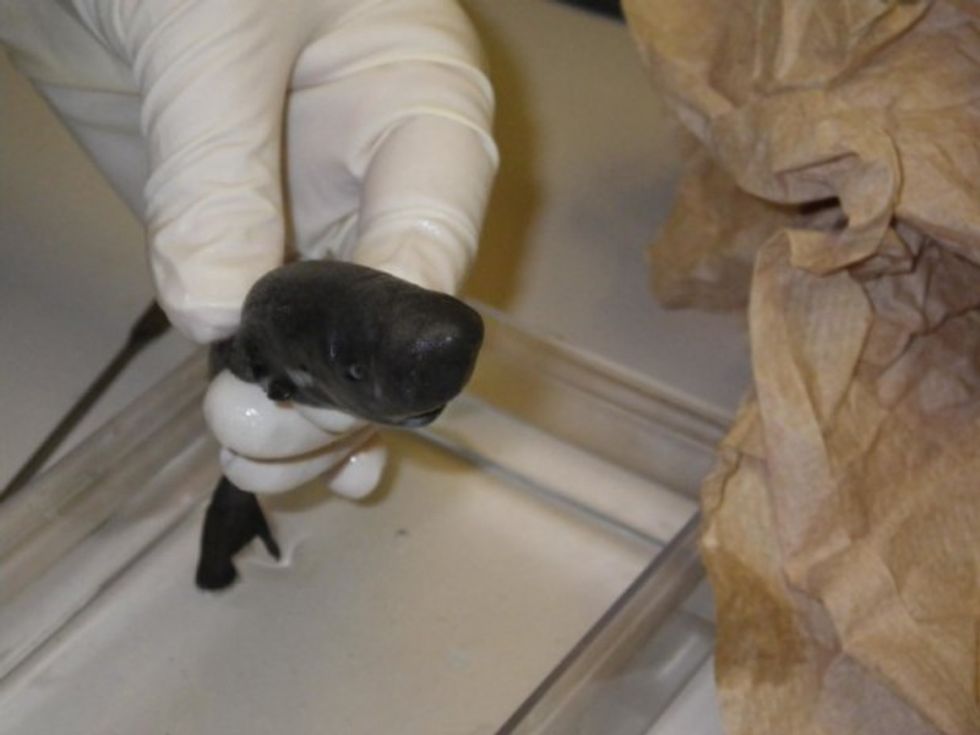 The pocket shark is named so not because it could fit in your pocket, but because of two small pockets near its fins. (Michael Doosey, Tulane University)
Scientists just announced the discovery of the second known pocket shark, originally found in the Gulf of Mexico. The first was identified off the coast of Peru in the Pacific Ocean 36 years ago.
Scientists described this 5.5-inch shark as a baby that was brought in with a fish haul taken from the deep Gulf in 2010. National Oceanic and Atmospheric Administration fisheries biologist Mark Grace identified it from NOAA's freezer in 2013.
"Discovering him has us thinking about where mom and dad may be, and how they got to the Gulf," Grace said in a statement.
Though you might think the common name for the shark is due to its small size — it could conceivably fit in a person's pocket — it's actually due to two pockets next to its fins. The purpose of these pockets is not known.
"This record of such an unusual and extremely rare fish is exciting, but its also an important reminder that we still have much to learn about the species that inhabit our oceans," Grace said.
—
The Associated Press contributed to this report.