WASHINGTON (TheBlaze/AP) — It was too secret for its own good.
That's the verdict of a newly released 2009 government report on a covert program, code-named Stellarwind, that allowed intelligence agents to snoop on Americans' international communications.
It was so hush-hush that the Justice Department's own top lawyer had to do some sleuthing to discover it.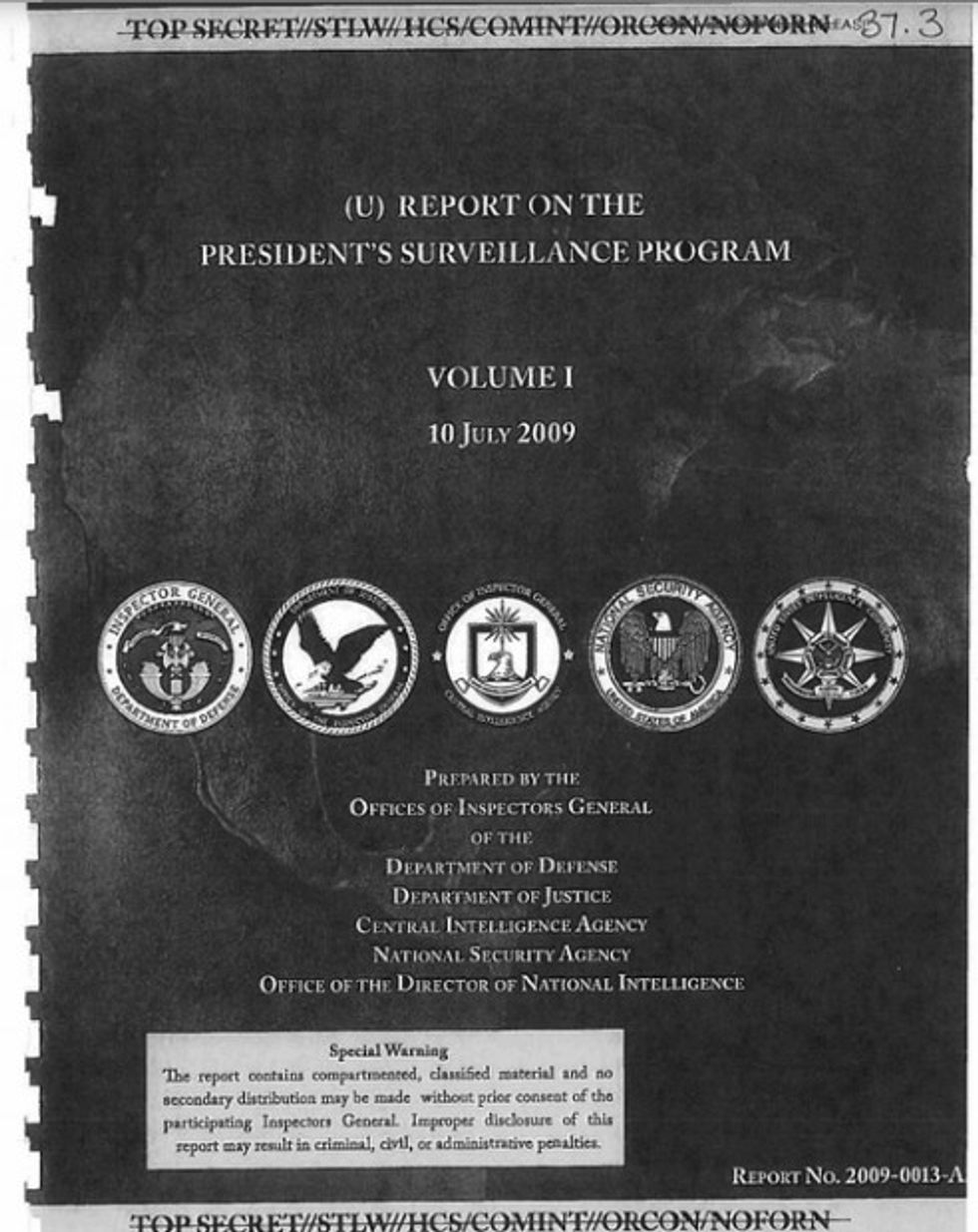 Image via Justice Department/New York Times
The Office of the Director of National Intelligence publicly released the redacted report on Saturday. The release follows a Freedom of Information Act lawsuit by the New York Times.
President George W. Bush authorized the program in the aftermath of the terrorist attacks on Sept. 11, 2001. The basics of the National Security Agency program had already been declassified. But the lengthy report includes some new details about the secrecy surrounding it.
The report says the program would have been more useful if it weren't so highly classified, since many FBI agents and CIA analysts were unaware it existed.
The report reveals how James A. Baker, then the Justice Department's top intelligence lawyer, had not been informed of the program's existence.
He found "strange, unattributed" language in an ordinary surveillance warrant that "leapt out at" him, which spurred him to hunt down the program and ultimately expose it to the chief judge of the Foreign Intelligence Surveillance Court.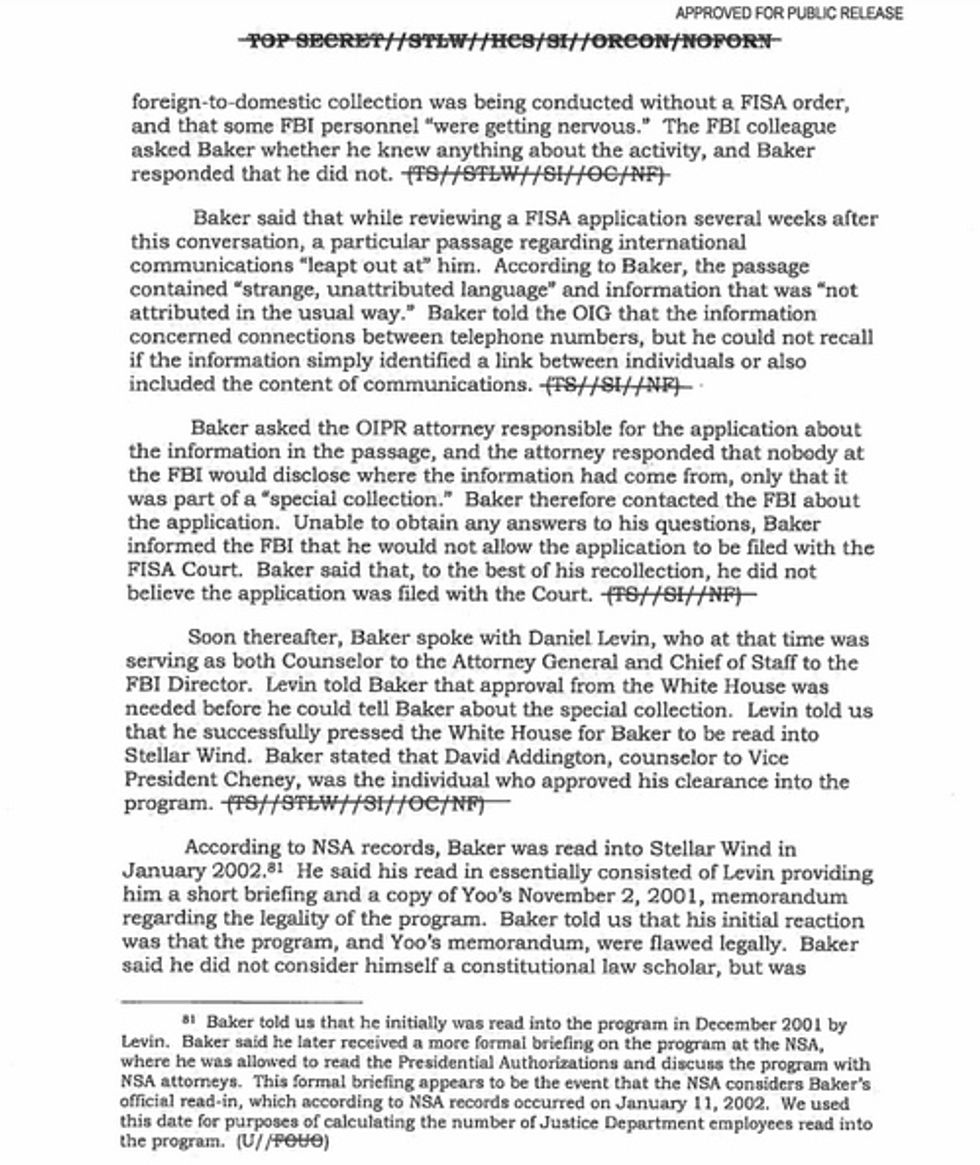 Image via Justice Department/New York Times
Because of all the secrecy, most CIA and FBI agents had no way of using any information Stellarwind picked up.
The Times noted that a mere 1.2 percent of Stellarwind tips between 2001 and 2004 made a "significant contribution" to terror-related cases, and when the FBI reviewed the leads from the warrantless wiretapping part of Stellarwind between August 2004 and January 2006, it found that none had led anywhere.
Read the full redacted report here.
—
Follow Zach Noble (@thezachnoble) on Twitter