Glenn Beck recently had a disturbing conversation with his financial adviser about religious persecution in the Middle East, Beck said on his radio program Monday.
"I don't know where my life leads. I will tell you this, it's not about business," Beck said. "I met with my financial adviser a few weeks ago. I said, 'I want you to understand my mindset. I need you to put me in the position of Oskar Schindler. I need to have the money to be able to buy people if that's, God forbid, where we end up.'"
Schindler and his wife are credited with saving the lives of 1,200 Jews during World War II, spending their entire fortune to do so.
"We live in unique times. Each of us were born for a reason and a purpose, and I don't know what mine is," Beck admitted. "This is a very difficult job, to come to you every day and tell you what's coming, to tell you what I believe is important when most Americans don't want to hear it."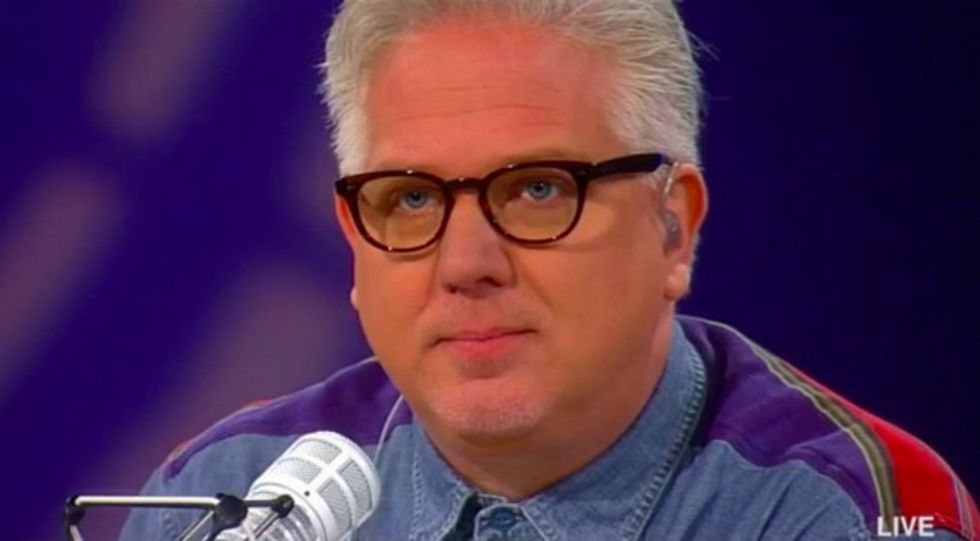 Glenn Beck speaks on his radio program April 27, 2015. (Photo: TheBlaze TV)
"We try to balance it with news of the day and light frivolity," Beck continued. "I go home and I think to myself, what have we done? What would Martin Luther King do today? What would Gandhi do today? What would Jesus do today? Because those are the days that we are facing right now. We are facing those days."
Beck shared a plea for prayers from an Iraqi priest whose congregation, he said, is "facing down the evils of ISIS."
"[He] has lost count of the number of church members he has lost," Beck remarked. "Quote, 'We are talking about thousands of people. They kill our children as well. They turned up to one of our church members and said if he didn't agree to convert to Islam, they would kill all of his children.'"
"The next day when he phoned me, he was crying," Beck continued. "[He] said, 'ISIS turned up and asked his children to follow Islam and Mohammed. They didn't ask the father. They asked the children. They said no. They loved Jesus and would never stop doing that. They shot all of his children to death.'"
Beck addressed his audience, saying: "If you don't think this is coming our way, you're sadly mistaken."
"First they came for the Coptic Christians and I said nothing because I wasn't a Coptic Christian. Then they came for the Iraqi Christians, and I said nothing because I wasn't an Iraqi Christian," he said. "You know how the poem ends. When they finally came for me, there was no one left to stand."
Beck reiterated his urge to American churches to stand for those facing persecution overseas, saying "they are our only hope." He even offered to speak at a church that is willing to stand.
"If your church will have me, and if I can make it, I'm going," Beck said. "And I don't want anything in return. I'm not asking you for a dime. And I know my religious affiliation is a problem for so many. I spoke at a church here recently -- this poor pastor is still being hammered in the press because I'm 'not a Christian.' It doesn't matter what I am. I'm asking what you are."
"What are you? Who are we as people?" Beck asked.
[mlbvideo content_id= 91290683]
The full episode of The Glenn Beck Program, along with many other live-streaming shows and thousands of hours of on-demand content, is available on just about any digital device. Click here to watch every Glenn Beck episode from the past 30 days for just $1!