Hillary Clinton was warned against allowing the Clinton Foundation to accept foreign donations while she served as secretary of state, former Indiana Sen. Richard Lugar said.
Lugar, who was the senior Republican on the Senate Foreign Relations committee during Clinton's confirmation process, helped develop the original disclosure agreement.
"The situation is one that's simply made for misunderstanding internationally," Lugar told the Bloomberg News program, "With All Due Respect."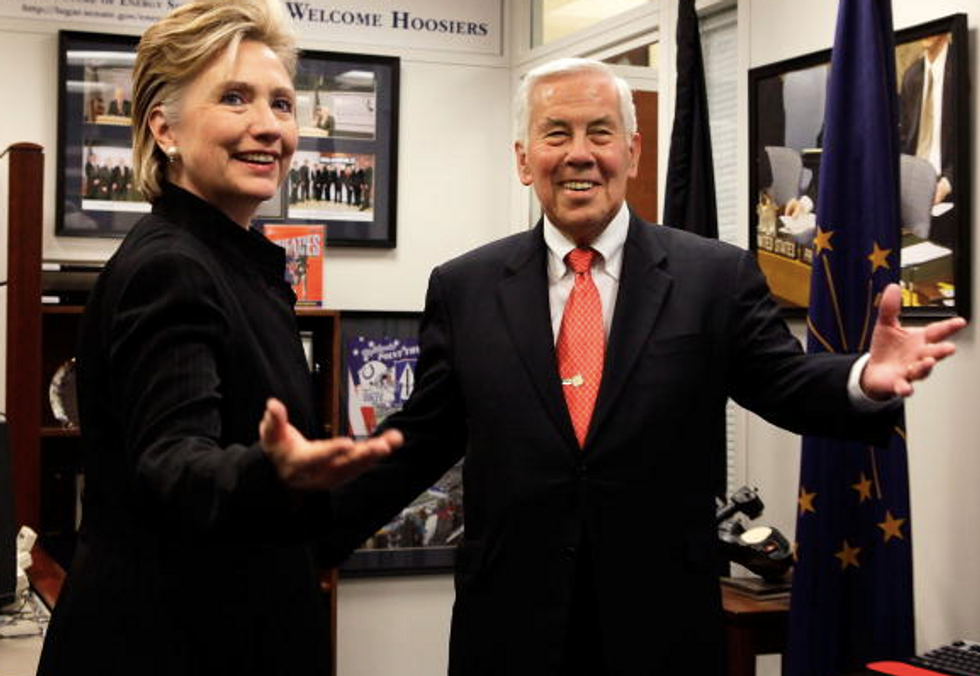 Alex Wong/Getty Images
"There will be persons... in these governments who believe they will curry favor with the United States of America and gain maybe special concessions through gifts to the foundation," Lugar continued. "This really has to be taken off the table."
Lugar was a moderate Republican known for his bipartisanship. He was defeated in the 2012 Republican Senate primary.
Lugar also told Bloomberg there should be a law against either presidents or secretaries of state being tied to organizations receiving foreign money.