A prisoner who shared a police van with Freddie Gray told investigators that he believes Gray "was intentionally trying to injure himself," a document obtained by The Washington Post revealed.
The unidentified individual, who is currently in jail, reportedly said Gray was "banging against the walls" of the transport van throughout the ride. The prisoner was separated from Gray by a metal bar and could not see him, the Washington Post reported.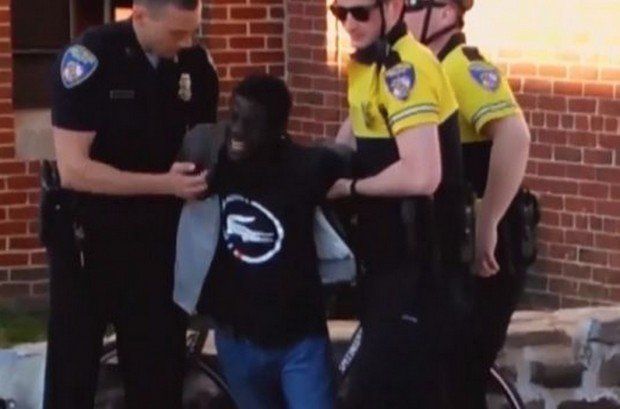 (Image source: WUSA-TV)
Gray's mysterious death in police custody ignited riots in Baltimore Monday and have prompted protests throughout the country.
A person close to an officer involved in his death told CNN earlier Wednesday that Gray was "shackled [while in the van] because he was irate" and "angry."
An attorney for the Gray family told The Washington Post that they reject the implication Gray fatally injured himself.
"We disagree with any implication that Freddie Gray severed his own spinal cord," attorney Jason Downs said. "We question the accuracy of the police reports we've seen thus far, including the police report that says Mr. Gray was arrested without force or incident."
This story has been updated to include more information. 
—
Follow Oliver Darcy (@oliverdarcy) on Twitter