A video of a woman dancing and jumping up and down atop the American flag is gaining online attention — and her actions appear to be part of a larger movement.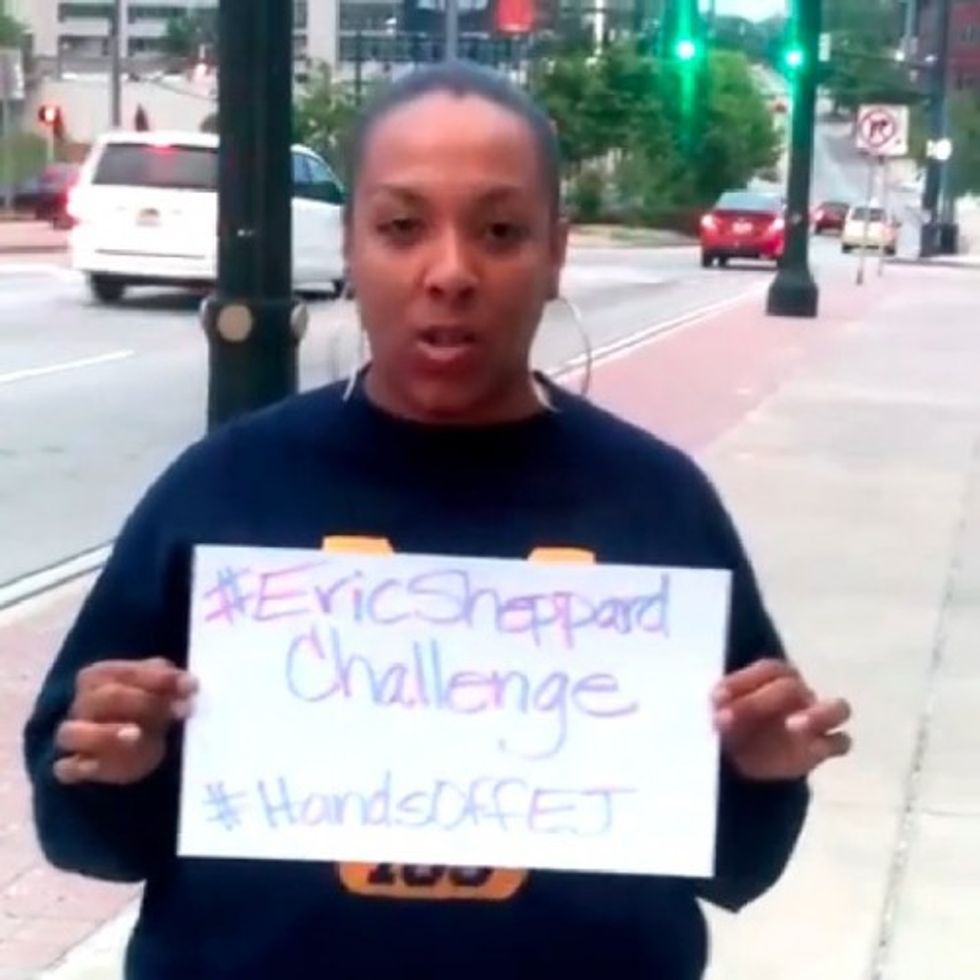 Image source: Facebook
"My name is Erica Walker, and I'm about to do the Eric Sheppard Challenge," she said in the clip, holding up a handwritten sign. "Hands off EJ. F*** yo flag."
Walker performed the "Running Man" dance on top of the stars and stripes for a few seconds —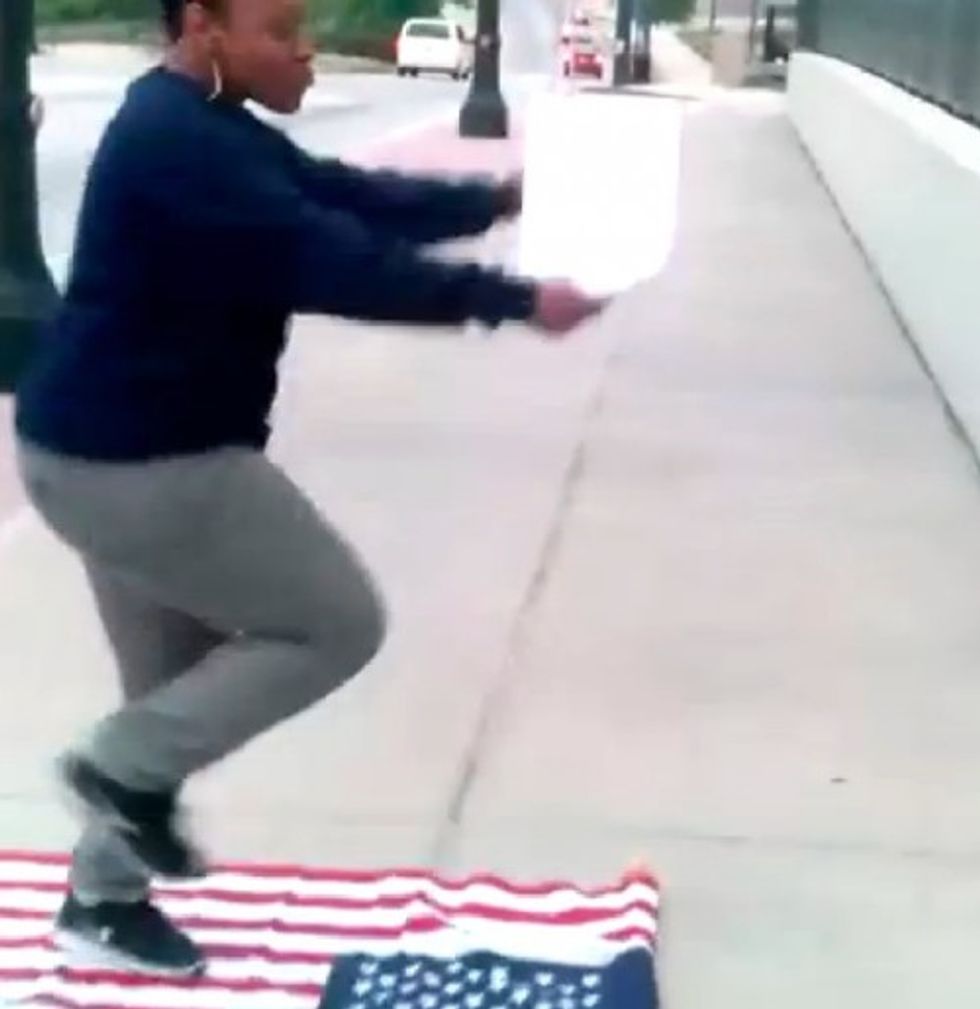 Image source: Facebook
— and then furiously jumped up and down on it. "F*** yo flag!" she yelled.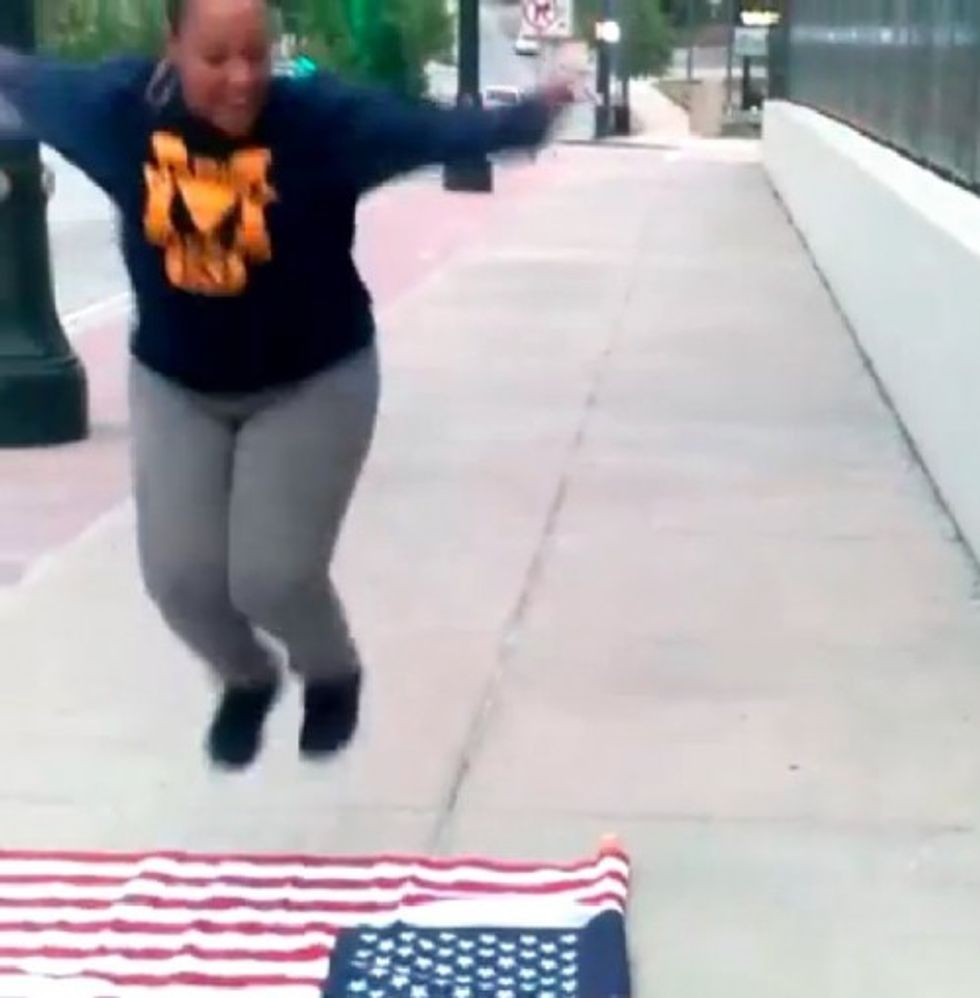 Image source: Facebook
A person off camera, who presumably was recording the video, was heard saying, "America is upside down."
Here's the clip (content warning: profanities ahead):
Walker uploaded the video to her Facebook page Tuesday, along with this caption: "You have given us NO justice so we shall give you NO peace."
She noted in another post, "Some peiple (sic) care more about the defamation of a piece of cloth than the loss of life. SMH So Sad. F*** YO FLAG!" [Expletive redacted.] It was accompanied by this image: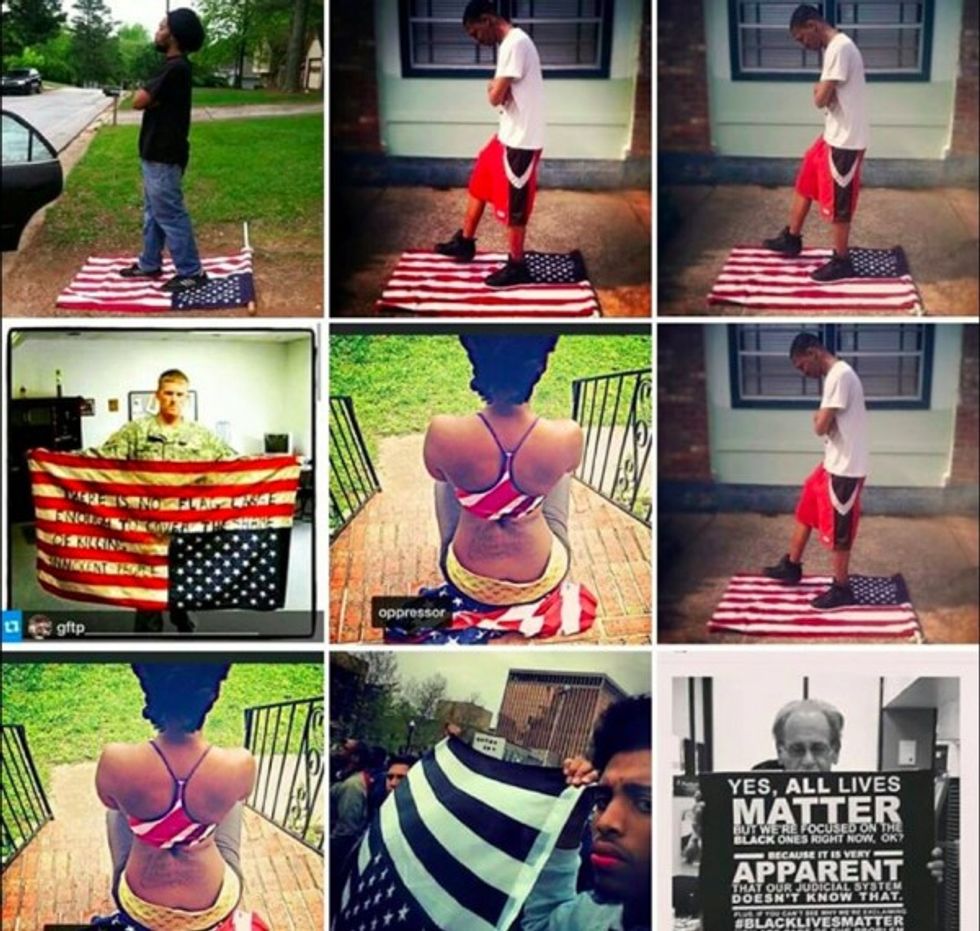 Image source: Facebook
The #EricSheppardChallenge refers to Valdosta State University student Eric Sheppard, one of the organizers of a flag protest on campus who was photographed walking on the flag.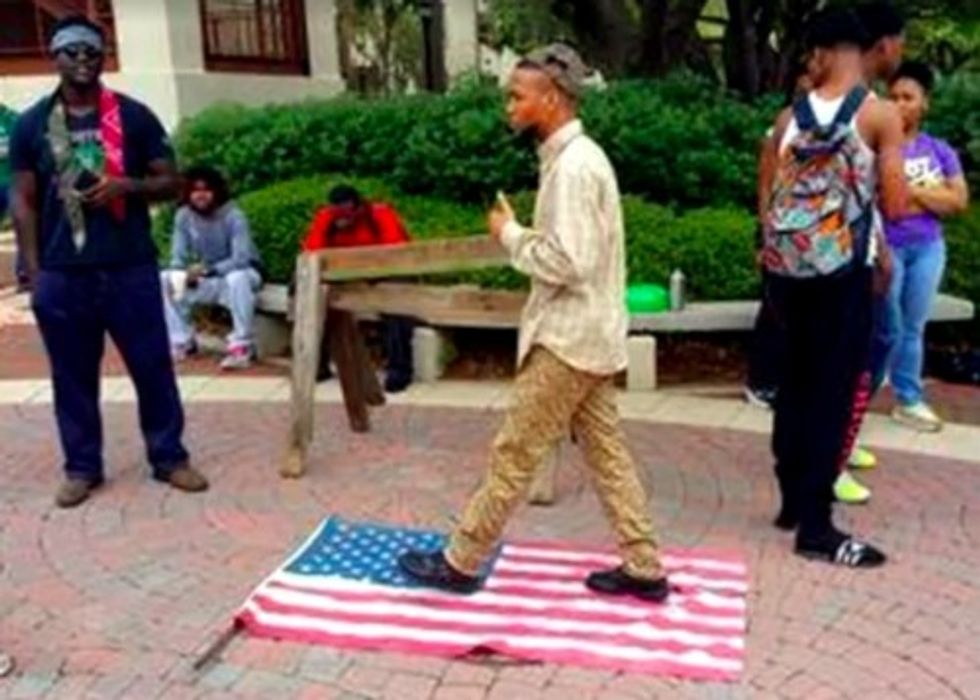 Image source: WCTV-TV
The "challenge" appears to be others posting videos and photos of similar behavior toward the American flag.
Sheppard has been on the run for more than a week, wanted by police for allegedly bringing a gun on campus, a felony. Authorities said he's also being investigated by the FBI for possibly making terroristic threats on social media, according to WCTV-TV.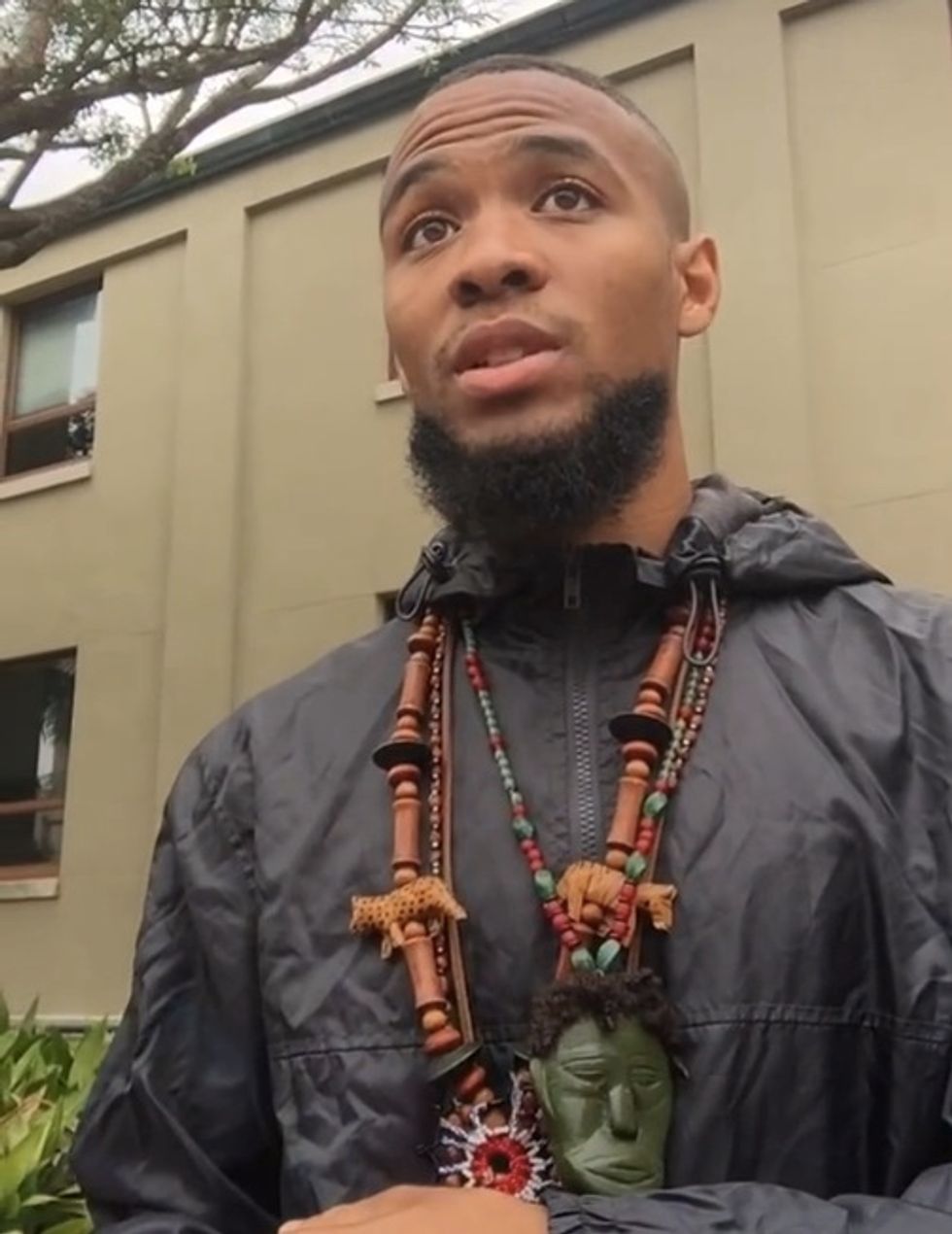 Eric Sheppard (Image source: YouTube)
A local civil rights-era activist, Rev. Floyd Rose, told the station Sheppard lost the right to call himself an activist due to his alleged illegal activity.
This story has been updated.
(H/T: CNN iReport, Campus Reform)
—
Follow Dave Urbanski (@DaveVUrbanski) on Twitter