The Obama administration on Thursday set up a series of "discussions, drills and exercises" aimed at preparing Americans for severe weather events related to climate change.
Today marked the launch of what the administration calls "PreparAthon," which is being run by the Federal Emergency Management Agency. The goal is to get ready for storms and other events that the White House says are being caused by, or being made worse because of, climate change.

Image: FEMA
"Through the PrepareAthon, Americans will participate in discussions, drills, and exercises focused on making sure they're ready for these challenges," the White House said in a blog post. "For example, local officials are hosting trainings for their communities, businesses are testing their emergency communication plans, and schools are practicing emergency response activities."
"[W]ith climate change exacerbating many of these threats, preparedness is more important than ever," it added. "Droughts and wildfires are becoming more frequent and severe in some regions of the country. And climate-related impacts like rising sea levels, increasingly powerful storms, and heavier downpours are contributing to an increased risk of flooding."
The White House said the federal government was running several events to mark PreparAthon. Those include "hosting shelter-in-place drills in federal facilities" and "running hurricane recovery exercises on military bases."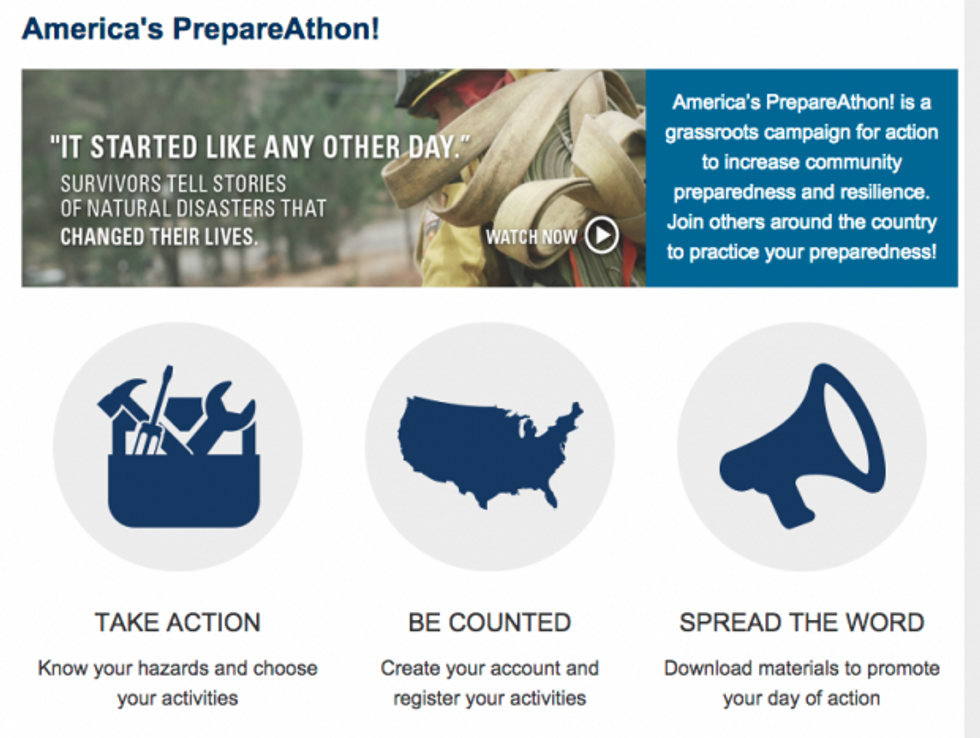 Image: FEMA
The official PreparAthon site at FEMA said there were more than 7.5 million "actions" that had taken place in preparation for the event.
It said there are six specific events that the initiative is trying to educate people about: earthquakes, floods, hurricanes, tornados, wildfires and winter storms.
Based on the website, the initiative allows people to register their own events and let people know they are happening. According to a calendar, several events are taking place today.
Among those are a Red Cross event on how to install smoke alarms, an event in Texas encouraging people to prepare themselves for environmental hazards, and a "hurricane exercise" in New Jersey. Other events deal with how to gather supplies and update emergency supply kits.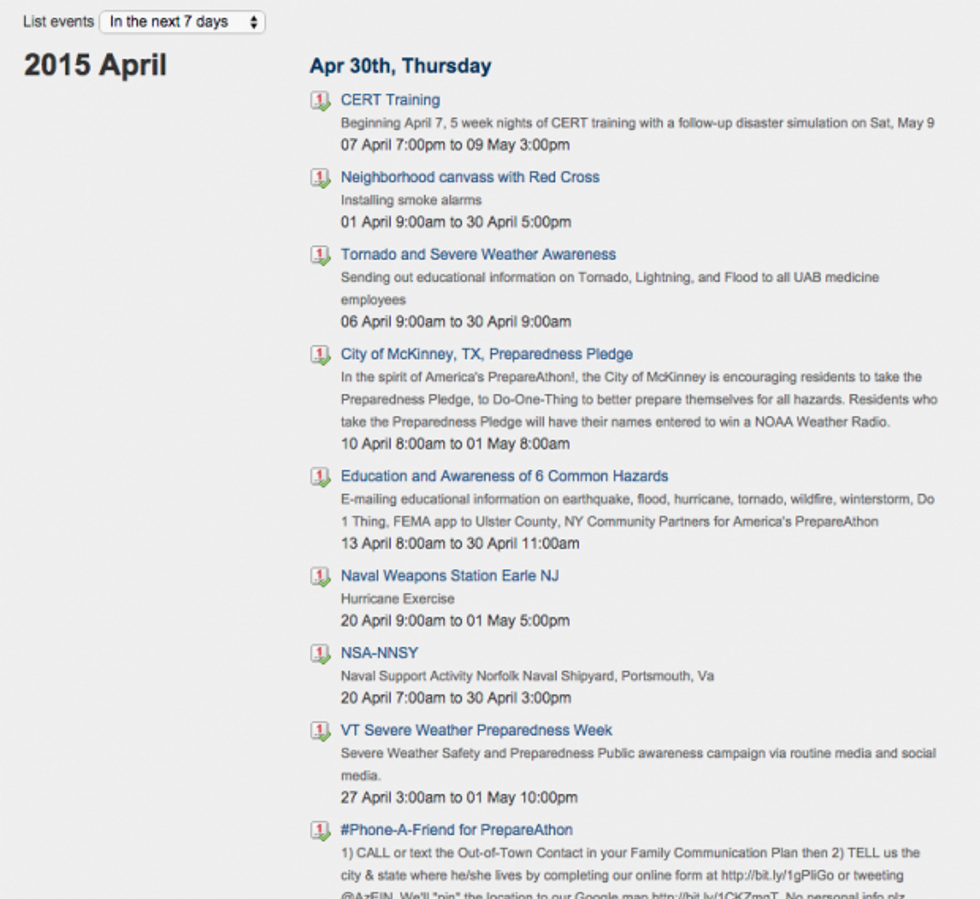 Image: FEMA