It's a stark image from Baltimore: On the one hand, a cop unloading pepper spray and on the other, a man standing defiantly taking the noxious stream in a shirt that reads, "F*** the police."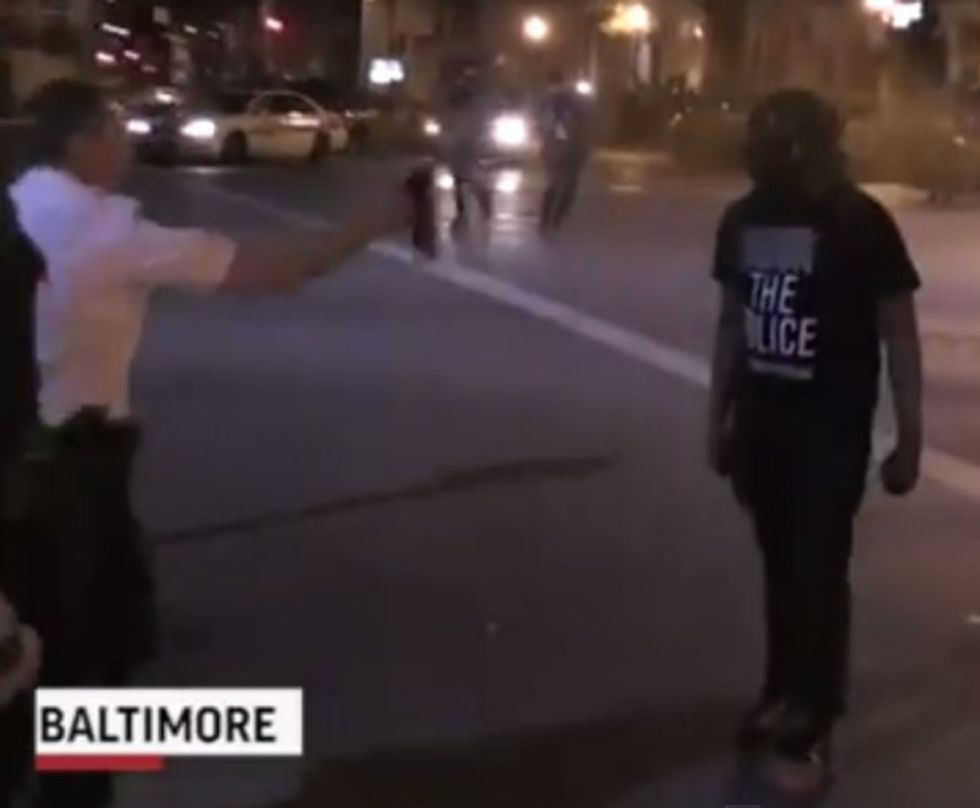 Image via YouTube
As Mediaite noted, the arrest was captured on camera by the Associated Press, and CNN aired uncensored images of the man and his shirt.
He was reportedly one of the first arrests Saturday night as police imposed the 10 p.m. curfew.
He was pepper-sprayed in the face and yanked to the ground.
According to a CNN reporter, the man may have thrown a glass bottle at police before being arrested.
Watch the scene unfold below:
Baltimore's curfew was lifted after nearly a week on Sunday morning.
This story has been updated.
—
Follow Zach Noble (@thezachnoble) on Twitter