Torn by riots and beset by some of the highest violence rates and worst schools in the country.
It's been happening on Democrats' watches for half a century now.
On "Fox News Sunday" this week, host Chris Wallace confronted Democratic Maryland Rep. Donna Edwards with the facts about Baltimore as the city continues to grapple with riots and questions about police brutality.
"A lot of people, frankly conservatives, have pointed out that Baltimore has not had a Republican mayor in 50 years," Wallace said. "Is it unfair to say that liberal policies have failed Baltimore?"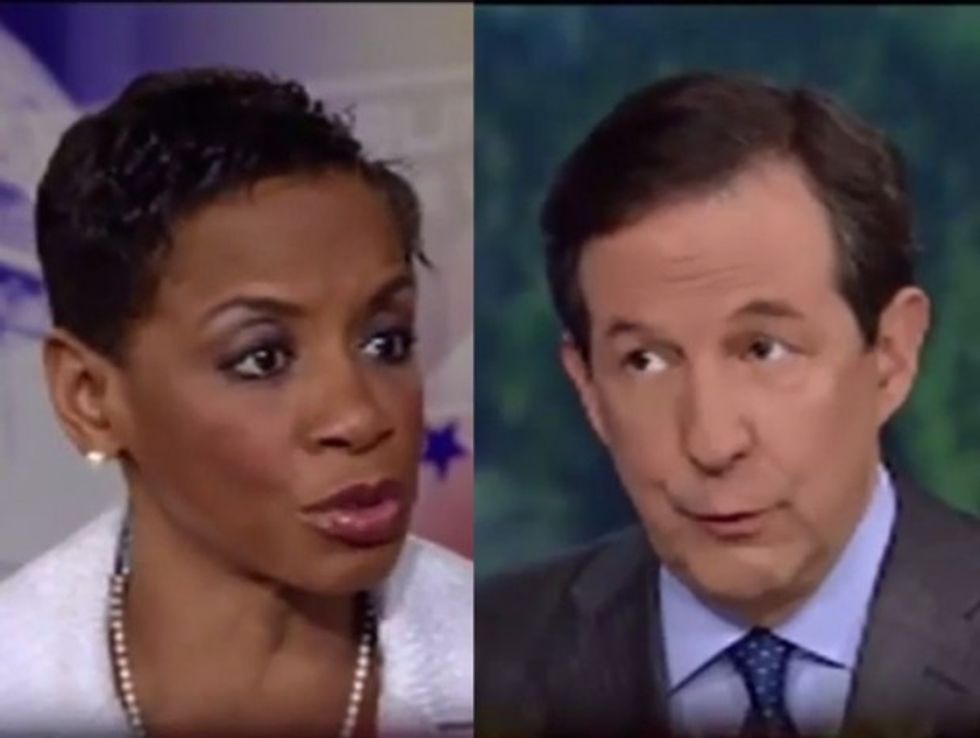 Fox News' Chris Wallace, right, questions Democratic Rep. Donna Edwards on whether liberal policies have failed the city of Baltimore. (Images via Fox News/YouTube)
Her response: "No, I think it's been unfairly spread."
She continued, "Just prior to the Freddie Gray incident mayor was actually prevailing upon our Republican governor to release money for school funding."
Gray is the black man who died after under unclear circumstances after being arrested last month. Six Baltimore police officers have been charged in connection with his death.
On Sunday, Wallace didn't let Edwards get away with her school funding remark unquestioned.
"Baltimore was already spending plenty for public schools and the schools were still lousy," he said, noting the city ranked among the highest in the nation on per-capita school spending.
See the complete segment below:
(H/T: Mediaite)
—
Follow Zach Noble (@thezachnoble) on Twitter