Story by the Associated Press; curated by Dave Urbanski
JOS, Nigeria (AP) — Community leaders have accused Nigerian troops of killing dozens of civilians and razing homes to avenge the deaths of six soldiers.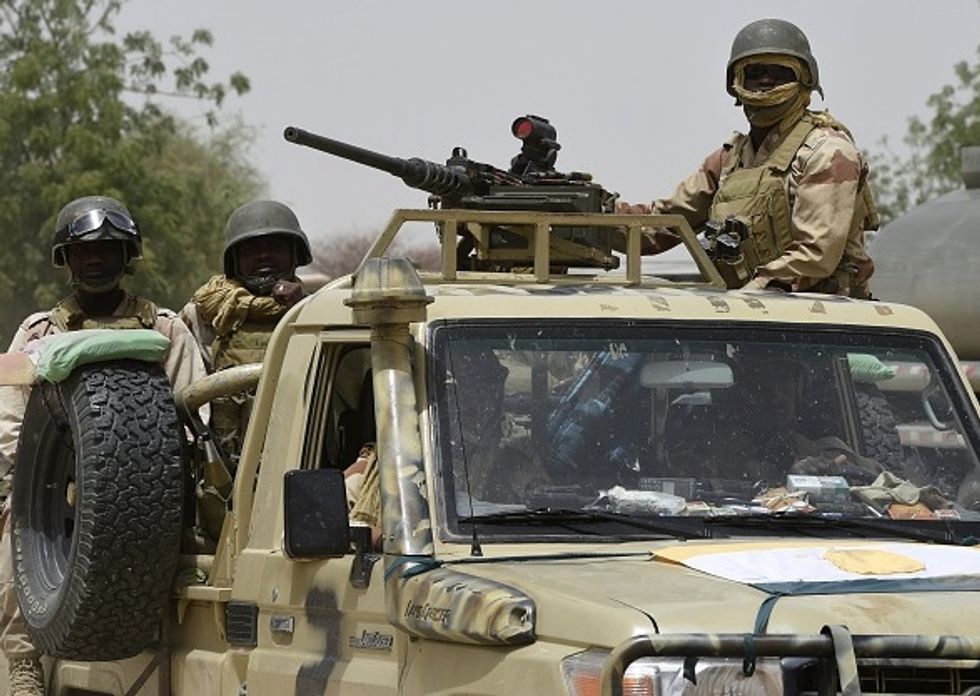 Nigerian soldiers on patrol in April 2015. (Image source: PHILIPPE DESMAZES/AFP/Getty Images)
Traditional ruler Chief Jessie Miri told reporters up to 80 people have been killed in multiple attacks by soldiers over the weekend in Wase district of central Plateau state.
Spokesman Capt. Ikwedichi Iweha denied the Special Task Force attacked any civilians, asking why they would attack people they are there to protect.
Residents said the soldiers arrived in more than a dozen armored personnel carriers. Some tied the attacks on villagers of the Tarok tribe to Thursday's killings and mutilations of six soldiers by Tarok youths.
Plateau state is riven by violence over land use between mainly Christian farmers and mainly Muslim cattle herders that has killed thousands.
—
Follow Dave Urbanski (@DaveVUrbanski) on Twitter