Just walking around your home at night can be scary enough, but a gaming company is developing an augmented reality game that can turn it into a movie-like house of horrors in which you are the star.
"Night Terrors" by Novum Analytics is game that you play at night with your smartphone and its LED light.
"Where are those games that are so believable and so immersive that you're afraid to play them?" Brian Mitchell, the developer, asked.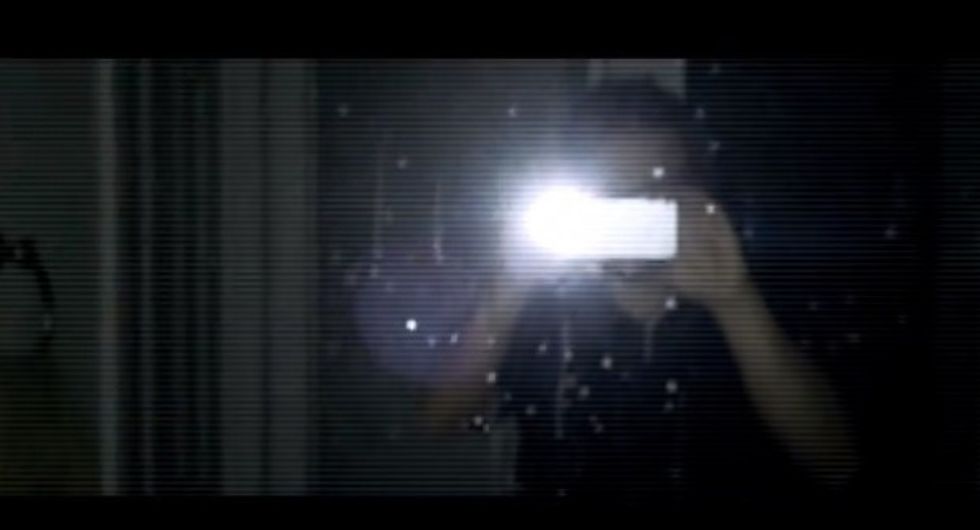 Night Terror uses algorithms that play upon various features of your phone to map your environment and allow you to see your home through the lens of a horror game. (Image source: YouTube)
The objective of the game is to save an 8-year-old girl who is trapped in another world. As you walk around your house  the game analyzes the picture in your camera and the sounds picked up by your microphone, adding frightening elements to what you see in the camera feed and audio into your headphones.
There are certain rules that help you reach your objective. For example, if you get too close to a ghost it destroys your connection. If you're chased by a demon, you should run away, while if you hear the girl calling for you, you follow.
As you walk around your house, the game creators said their system uses the phone's gyroscope, GPS and more to sense where the walls, ceiling and floors are, making the placement, look and sounds of ghouls and ghosts more realistic and appropriate for the environment that you're in.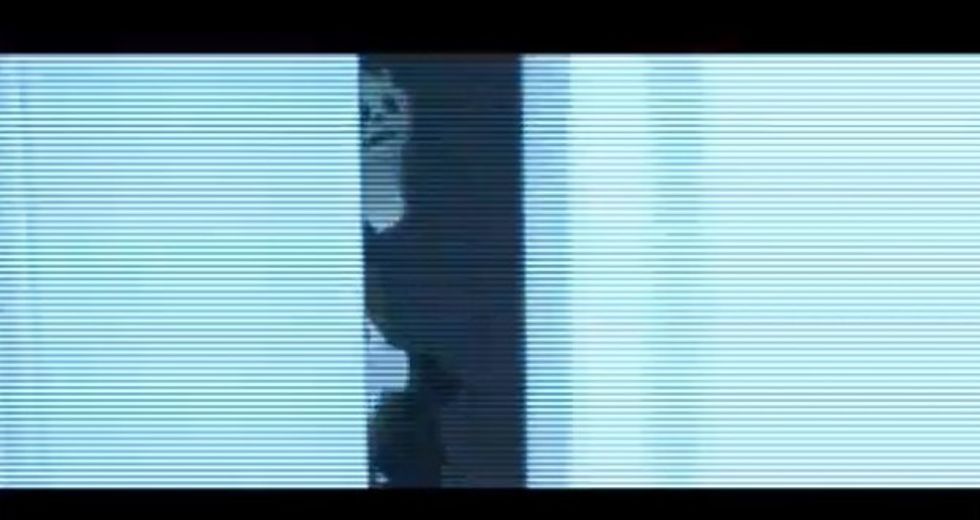 Instead of creating the scary elements of the game using computer graphics, Night Terror uses images that were filmed of actors in costume. (Image source: YouTube)
"The quality of the data is good enough that the game actually builds a map of your home as you're playing it. This allows the monsters to move around within the environment exactly as they would if they were real."
Watch this video to understand more about how the game works:
The creators were old-school and opted for using actors, makeup and lighting to film the effects that will be inserted into the game as opposed to using CGI.
Night Terrors is currently still in development and is seeking $70,000 through a crowd-funded Indiegogo campaign, which at the time of this posting has more than $22,000 raised with 36 days to go.
"Think about a system that understands where you are in your environment, and is able to exploit that information in order to create an unbelievable augmented reality experience," the game's Indiegogo website stated.  "Think about playing a game where the storyline involves you. Consider a future full of movies you star in, experiences that seem real, and scenarios, in our case, that are freakishly frightening. This is in your house. This is in your apartment. This is in your environment."
"It sounds like it could be that perfect mix of fun and terrifying," Dave Gonzales for Geek.com wrote. "Until you really think about it. Then it's just terrifying."
(H/T: Daily Mail)