Beards are in — everyone from the stars of "Duck Dynasty" to Hollywood royalty like Brad Pitt and Chris Evans to the hipsters at your local coffee joint are sporting them — and the resurgence of the facial hair trend has been going on for a while now. What one microbiologist recently found in a test of beards had even him surprised though.
"I'm usually not surprised and I was surprised by this," John Golobic with a Quest Diagnostics lab in New Mexico told KOAT-TV.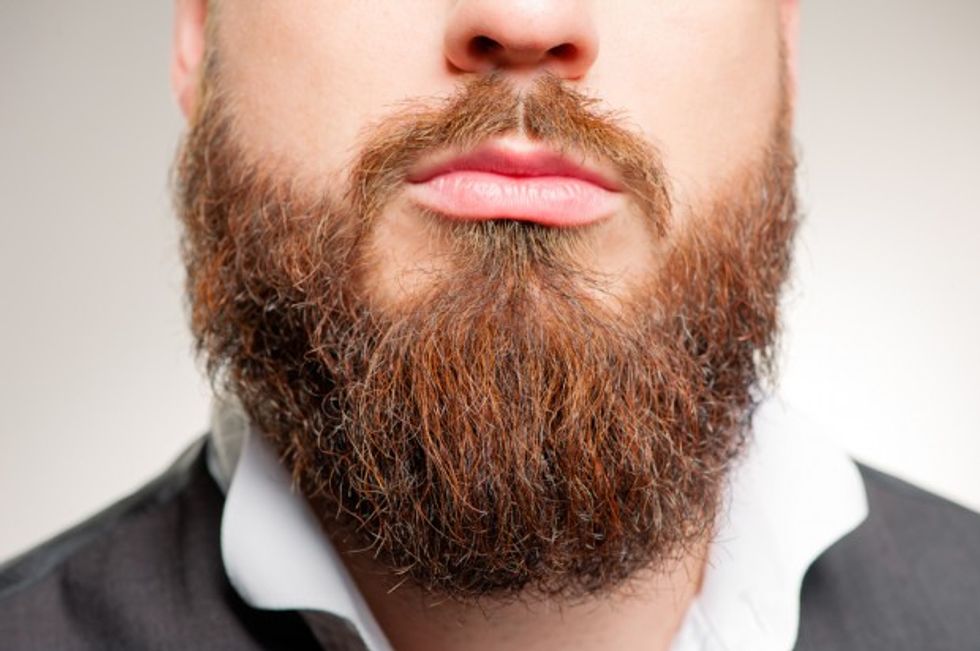 Photo credit: Shutterstock
Golobic took swabs of the beards of several men. Though he found some bacteria he said he would expect to find within facial hair, others he said you'd expect to find on a toilet.
"Those are the types of things you'd find in," he told the news station avoiding the word for a moment.
But KOAT reporter filled in the blank for him.
"Poop," she said.
When Golobic told the reporter the bacteria he had grown on a Petri dish from the swab samples were the type of things you'd find in feces, she put her hands to her face in shock.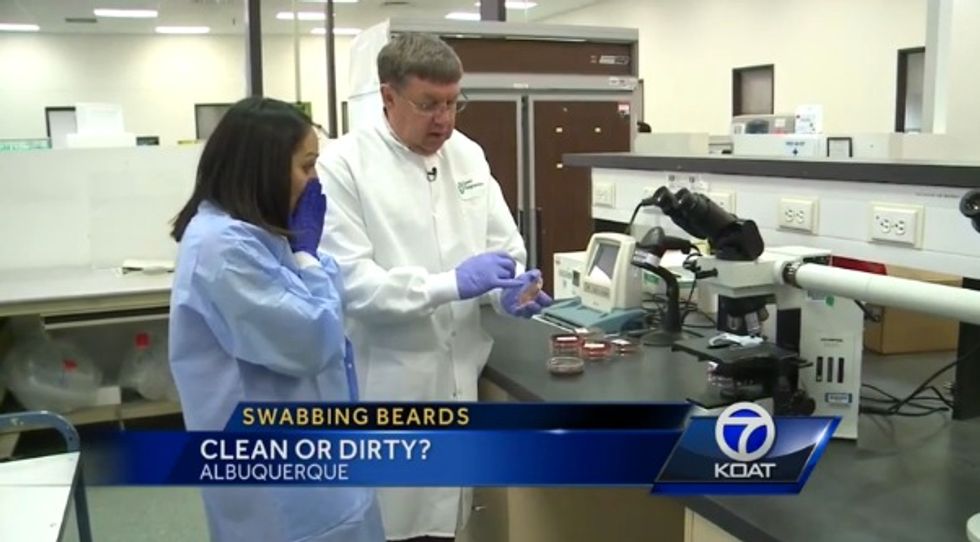 Image source: KOAT-TV
He went on to say that this wouldn't necessarily negatively affect health, but he advised some good beard scrubbing and hand washing as a best practice for men with facial hair.
"There would be a degree of uncleanliness that would be somewhat disturbing," Golobic said of the bacteria he found in some beard swabs.
Watch KOAT-TV's report:
—
Front page image via Shutterstock.