Sixteen arrests were made during last Friday's "May Day" marches held in Seattle, Washington.
However, one stood out from all of the others. The arrest of a hammer-wielding, shirtless man who somehow managed to get himself stuck on a basketball rim on a city playground.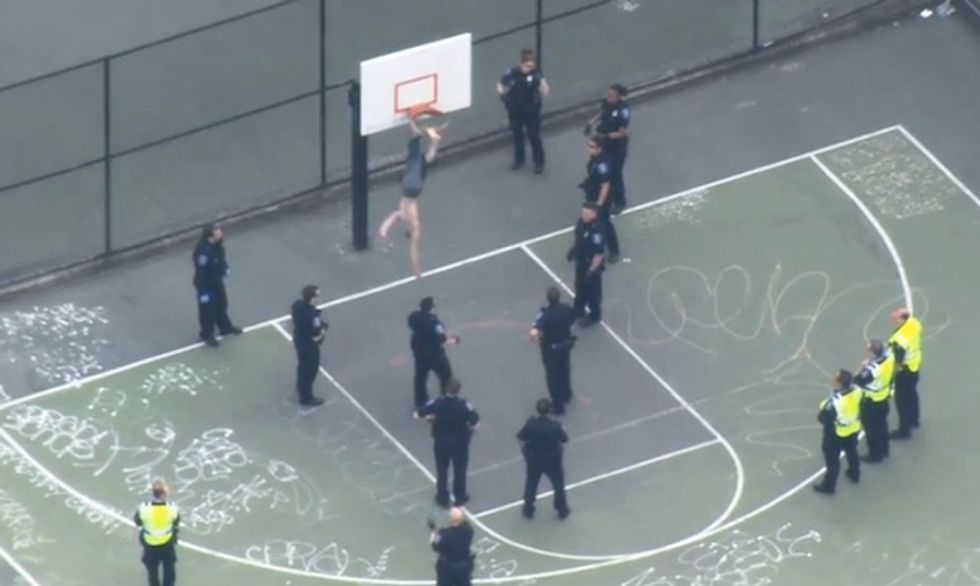 Image source: YouTube
Captured by a camera on a police helicopter, a group of officers encircled the basketball goal, attempting to help the man break free from the backboard.
The man was reportedly swinging a hammer, keeping officers at arm's length. When he appeared to grow weary, cops were able to grab the man's arms, and bring in a ladder to get him down.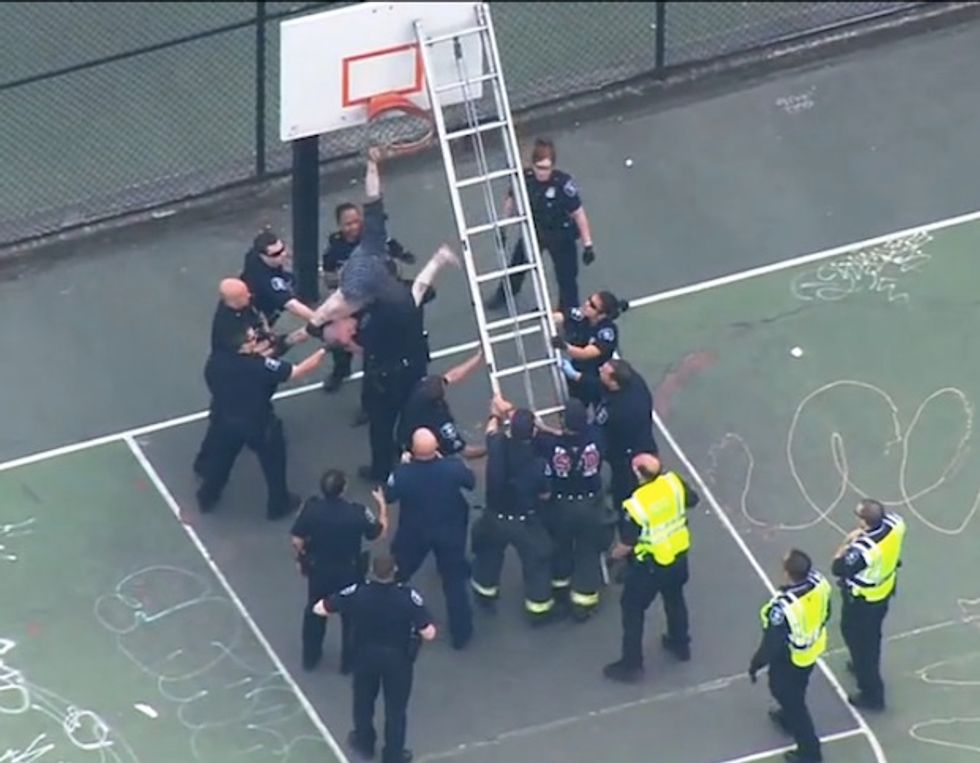 Image source: YouTube
The Seattle police department's Twitter account shared news on the event, along with a touch of humor.
Shirtless man removed from Cal Anderson basketball hoop. He may be arrested for property destruction, or at least goal-tending. #MayDaySea

— Seattle Police Dept. (@SeattlePD) May 2, 2015
Watch the video of the crazy arrest from a Seattle police helicopter.
__
Follow Mike Opelka (@Stuntbrain) on Twitter.