Dr. Zuhdi Jasser, the founder and president of the American Islamic Forum for Democracy, said after the foiled terrorist attack in Texas on Sunday that there is a reason Islamic extremists seem to be growing in number.
"The reason those numbers are growing is there's been no strategy to promote liberty-minded Muslims as a solution rather than just countering the violence," Jasser said on The Glenn Beck Program Monday. "We are working on fumes while the [radicals] of the world are being fed by the ideas of the Saudis and the Iranians and others."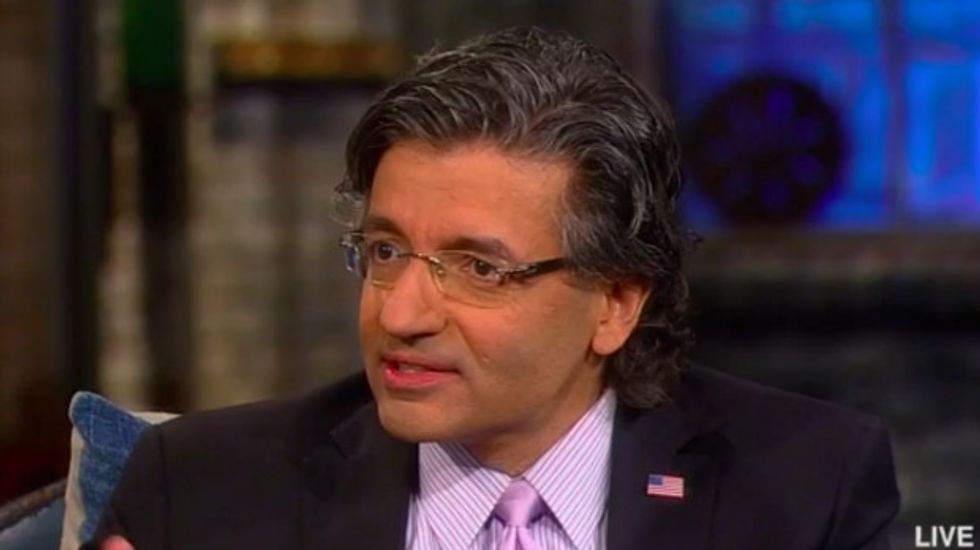 Dr. Zuhdi Jasser speaks on The Glenn Beck Program March 11, 2015. (Photo: TheBlaze TV)
Jasser said that as long as radical Islam is viewed exclusively as a military problem, with no ideological strategy to combat it, liberty-minded Muslims will continue "floundering."
When Beck asked what exactly moderate Muslims need, Jasser responded: "We need help with, number one, building an American consensus that these guys are not lone wolves. They come out the ideas of every Muslim-majority country."
Jasser said they also need help with security to "protect those who push the envelope of free speech."
But perhaps most importantly, he said, they need people to "start taking sides within the house of Islam, bonding and working with reformist groups ... and helping us build a private-public partnership" with the financial means to carry out their goals.
You can see more from the interview, below.
[mlbvideo content_id=101163683]
The full episode of The Glenn Beck Program, along with many other live-streaming shows and thousands of hours of on-demand content, is available on just about any digital device. Click here to watch every Glenn Beck episode from the past 30 days for just $1!