Delaware mom and aspiring baker, Niah Minott recently sent a video pitch to ABC-TV's "The Chew."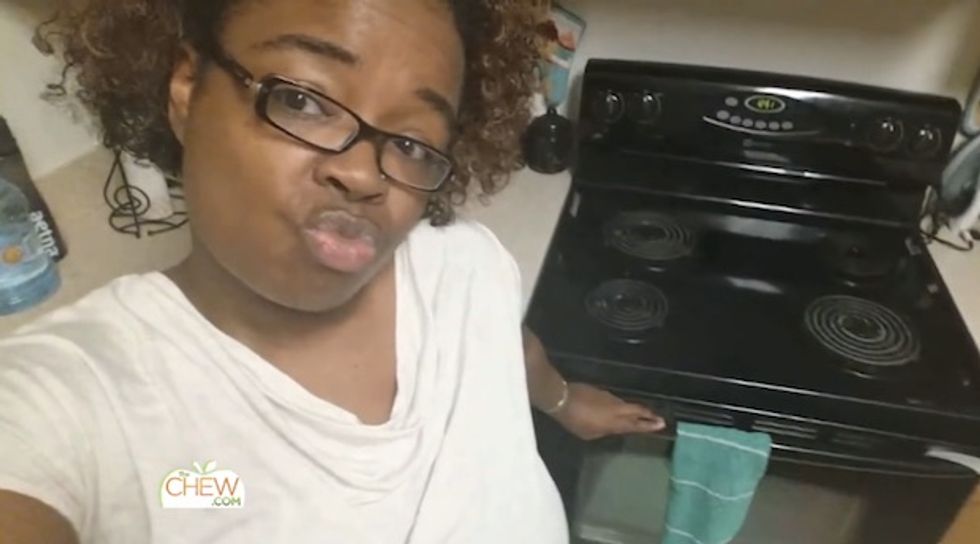 Image source: Facebook
On the short clip, she showed the tiny kitchen where she has been baking up to 200 cupcakes a day and explained how she hoped to one day start a small baking business.
Minott said she just wanted to cook alongside her favorite TV chef and possibly pick up a few new recipes.
On Monday, Minott appeared on the Emmy-winning show, cooking with her favorite TV chef, Carla Hall.
After the segment the show delivered a "life changing" surprise - a $15,000 check for a kitchen makeover.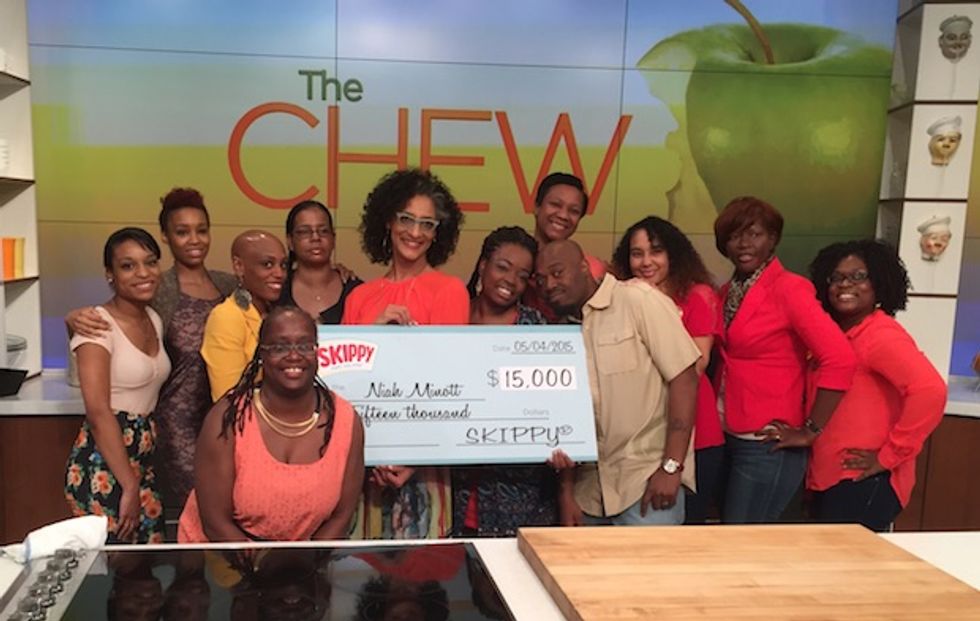 Image source: TheBlaze
Executive producer Gordon Elliott told TheBlaze his producers saw an opportunity to do something special for a loyal viewer. The show reached out to sponsor Skippy Peanut Butter and created a segment featuring chef Carla Hall and Minott making a special flourless chocolate cake with peanut butter.
Watch the amateur and the pro assemble the ingredients, put the cakes in the oven and see Hall surprise the lucky viewer with the check from Skippy.
Congratulations to this hardworking mom on receiving $15K from SKIPPY Peanut Butter towards the kitchen of her dreams!

Posted by The Chew on Monday, May 4, 2015
Listen to the show's executive producer, Gordon Elliott talk about "The Chew" on TheBlaze Radio's "Pure Opelka."
__
Follow Mike Opelka (@Stuntbrain) on Twitter.