On Tuesday's episode of "The Price is Right," a contestant won over $6,000 in prizes playing the "1 Correct Price" game.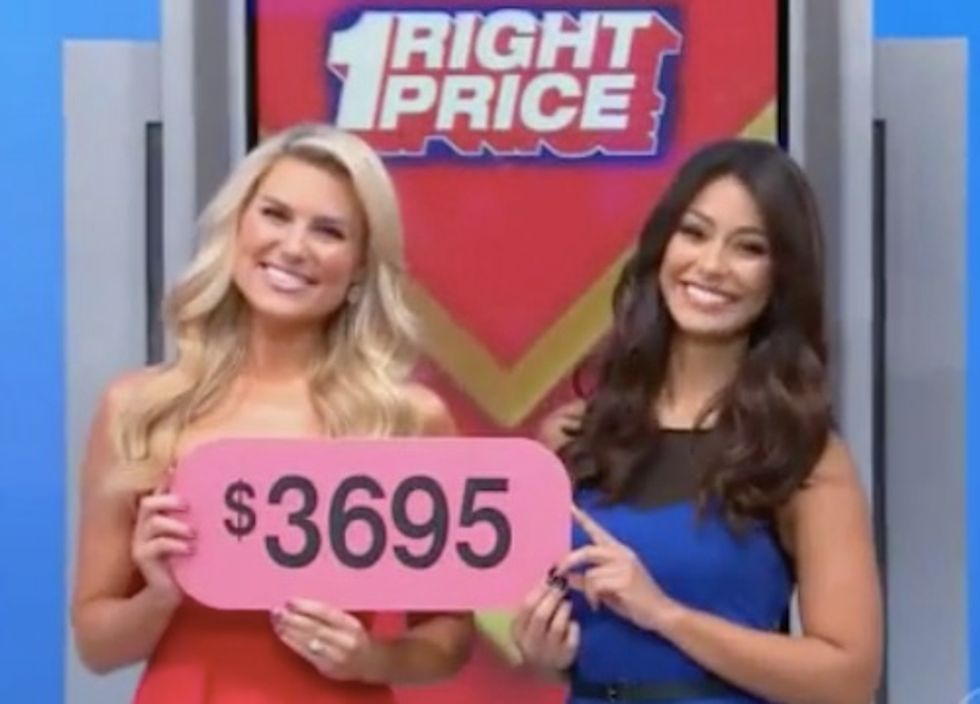 Image source: YouTube
The contestant, Danielle Perez, was shown two items and one price. If she selected the correct item to the price, she would win both. The two big prizes on this episode, an expensive treadmill and a three-person home sauna.
Danielle correctly matched the sauna to the $3,695 price tag and won both prizes. Almost instantly, the Internet took note of the win because the winner in this game is wheelchair-bound.
'The Price is Right' criticized for offering woman in wheelchair a treadmill. http://t.co/SQBGiyWM89 pic.twitter.com/tUDsAXT3TP

— AJC (@ajc) May 5, 2015
When the price is right tells a lady in a wheelchair she can win a treadmill .....Bruh really

— Paige Becker (@pbecker13) May 5, 2015
The price is right just gave away a treadmill to a girl in a wheelchair with no legs... Come on people

— Matt Walters (@mattwalters51) May 5, 2015
What's The Most Cringeworthy Prize A Lady In A Wheelchair Can Win On 'The Price Is Right?' No, No, More Cringeworthy -http://t.co/LSnmNJ9sRk

— BroBible (@BroBible) May 5, 2015
It was not all bad news. Perez joined in on the fun, posting the following comment.
Well I won the treadmill and I laughed A LOT https://t.co/oFk5celF3g

— Danielle Perez (@DivaDelux) May 5, 2015
TheBlaze reached out to CBS for comment and to see if the woman was offered an alternate prize.
Watch the segment being dubbed 'cringeworthy" -- just not by the woman who won the game.
__
Follow Mike Opelka (@Stuntbrain) on Twitter.