Surveillance video captured the moment a massive tree at a Massachusetts park gave way and collapsed on several children who were playing nearby.
The bizarre incident happened around 7 p.m. Monday at Washington Park in Chelsea, Massachusetts. Witnesses told police they heard "a cracking sound" just before the tree came down, WBZ-TV reported.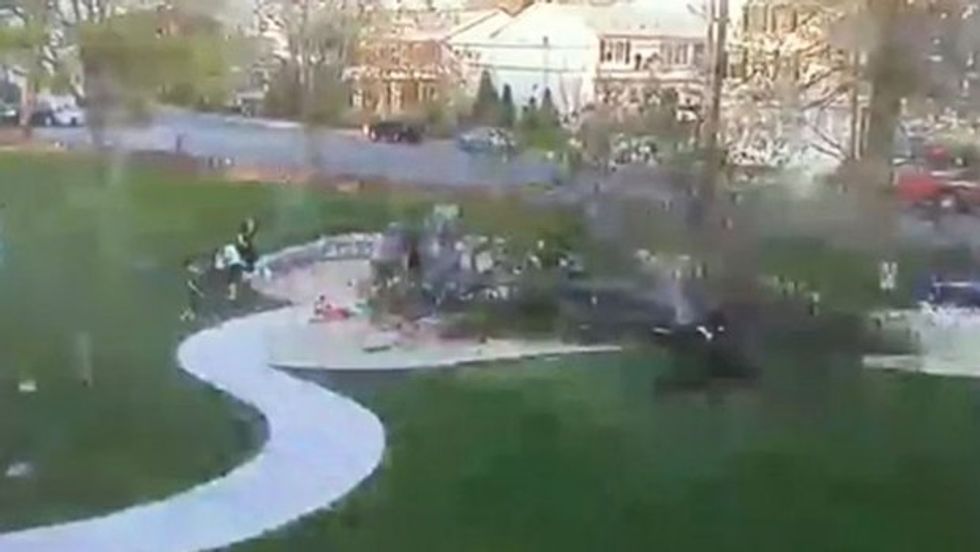 Image source: Chelsea Police via WBZ-TV
Moments after the tree hit the ground, several people rushed in to help. Two children, ages 2 and 8, were taken to the hospital, one of them possibly suffering a fractured skull, police told WBZ.
The park was closed so the other trees could be inspected.
See the moment the tree collapsed:
(H/T: WBZ-TV)
–
Follow Jon Street (@JonStreet) on Twitter