The potential negative effects of ethanol production, a renewable fuel, on the environment has been cited for years, and a new study could strengthen the argument that the product might not be as green as it was originally touted to be.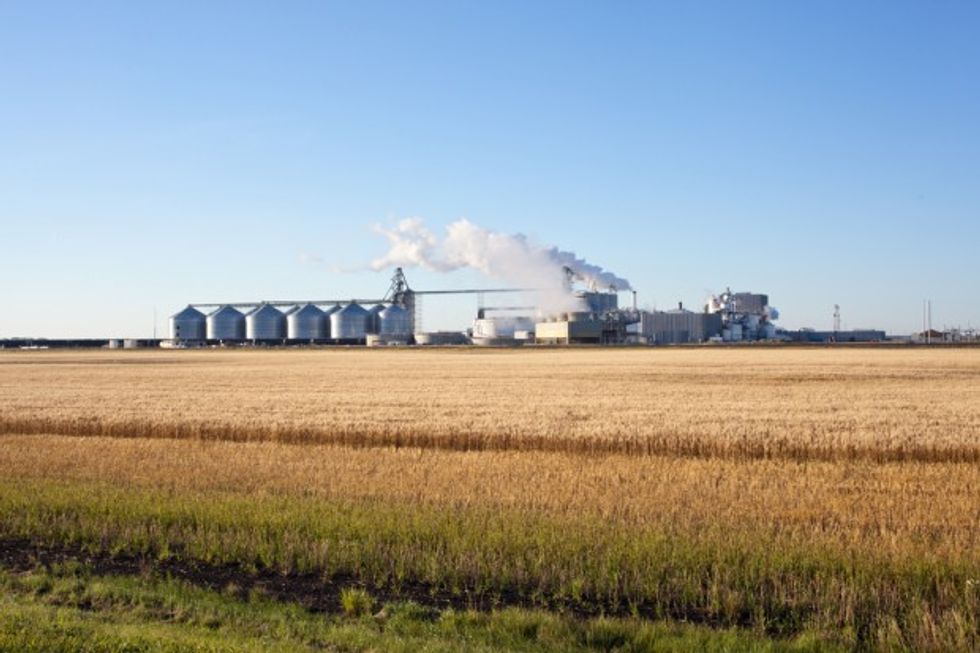 A new study found that government estimates of emissions at one ethanol refinery appeared underestimated. The researchers plan to look at other refineries and compare their findings to government estimates as well to see if this is a trend or if one plant was an exception. (Photo credit: Shutterstock)
According to the study published in the American Geophysical Union's Journal of Geophysical Research: Atmospheres, the emissions related to the manufacturing of ethanol might be higher than government estimates reported in 2011.
The researchers only evaluated the emissions from the refinery in Decatur, Illinois, but found that ethanol emissions there were 30 times more than government estimates, a news release about the research stated. The level of all volatile organic compounds, which it said would include ethanol, was five time higher, the study said.
"Over the past decade, because of the renewable fuel mandate, we have added 10 percent of ethanol to all the gasoline that is sold in the U.S. and so the question is: What does that do to the environment?" Joost de Gouw with the Cooperative Institute for Research in Environmental Sciences at the University of Colorado Boulder and NOAA's Earth System Research Laboratory said in a statement. "That is a very complicated question and it has many different aspects. One of the aspects is the air-quality implications and, to get at them, we have to know what are the emissions associated with producing ethanol and using ethanol. That is where this study fits in."
If the more than 200 other of other ethanol refineries have similar estimates that are off like the plant in Decatur, de Gouw said, it would mean there are higher ethanol and VOC emissions coming from the plants that "would make the refining process a larger source of these gases than burning the ethanol fuel in your car."
"Obviously, this was just one refinery that we looked at, so we'd like to do more and see if these findings are more universal or if this plant was just exceptional, he said.
(H/T: Science Daily)
—
Front page image via Shutterstock.