Arthur Kemberis knew something wasn't right after he entered a Walgreens in Manchester, New Hampshire, to pick up a prescription for his wife.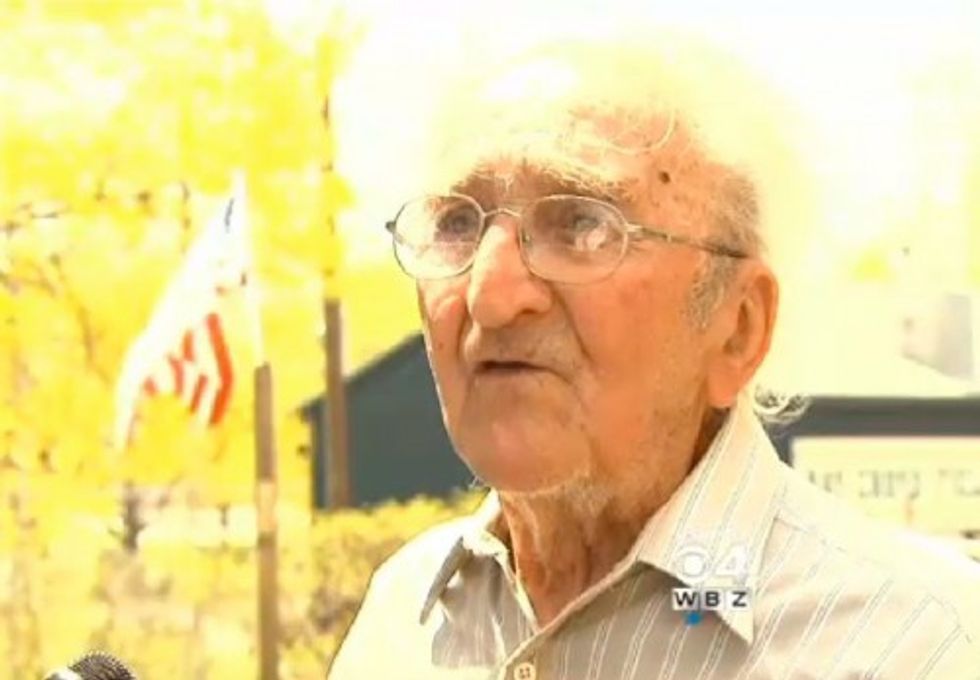 Arthur Kemberis (Image source: WBZ-TV)
As the 95-year-old World War II veteran was making his way around the store on Saturday morning, Kemberis was being watched.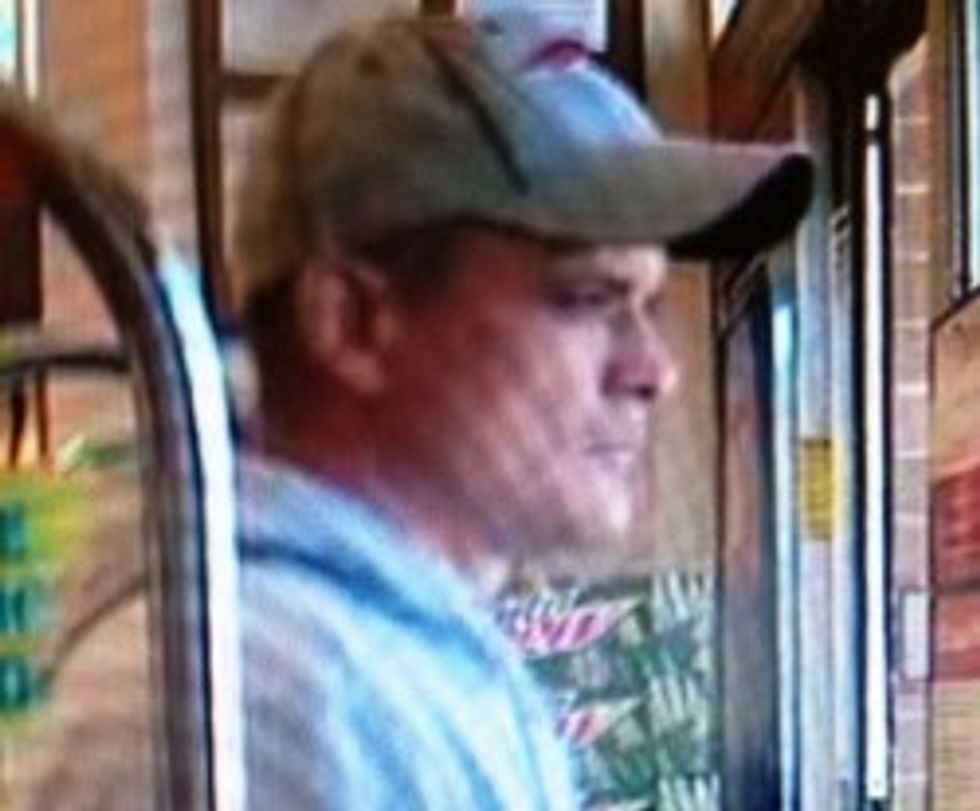 Surveillance photo of man who allegedly attacked Kemberis. (Image source: WBZ-TV)
The vet, who uses a cane to get around, said he noticed a man watching him take cash from his wallet.
"He saw me after I took out the amount, and I pushed everything back in my wallet," Kemberis told WBZ-TV.
But it got physical after Kemberis made his way to a credit union and the same man approached him in the parking lot, trying a number of times to grab his wallet.
Despite his insistence that he's "not a fighter. I am too old to do that," the vet wouldn't let himself be a victim — besides, he had a lot to lose.
"I had my credit card, my license, my grandchildren's pictures in there and all sorts of stuff it would have been wicked for me to replace," he told WMUR-TV.
While he admitted to WMUR he was "very nervous" of the would-be thief, Kemberis still managed to ram the man's shoulders "three or four times" with his cane.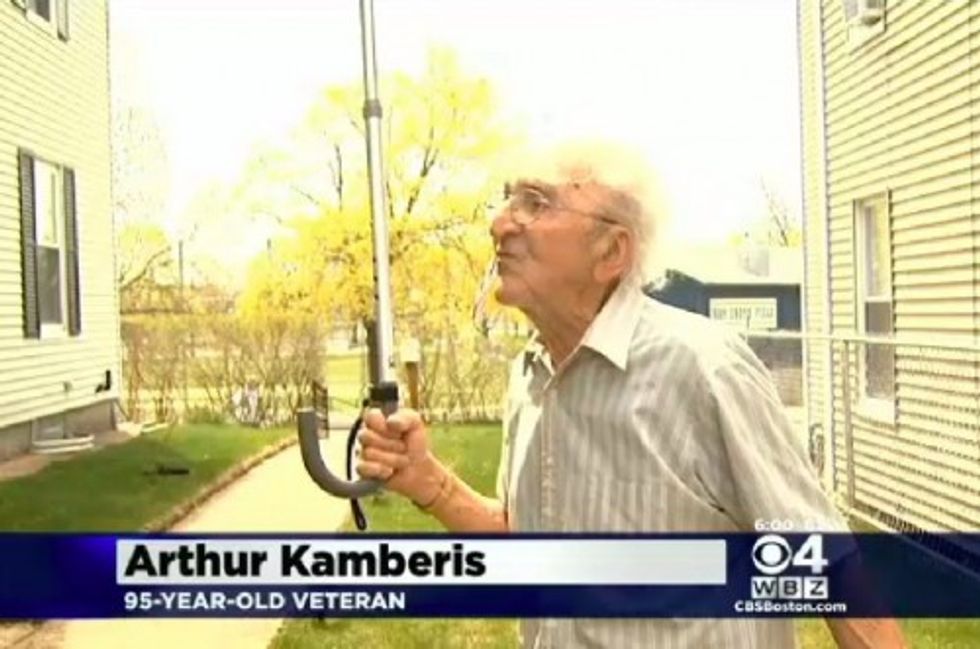 Image source: WBZ-TV
"He wasn't very aggressive, but I was," Kemberis told the station, adding that "I probably hurt him a little bit."
Soon a driver who saw the incident got out of his car to assist and the perp fled.
Kamberis wasn't hurt but hoped the man who attacked him will straighten out. "I would say to him ... stay honest, that's all," Kemberis said.
As for what he'll do next time he's out alone, the vet who lived through the invasion of Okinawa 70 years ago told WMUR, "My .357 Magnum will be with me all the time."
—
Follow Dave Urbanski (@DaveVUrbanski) on Twitter