A Minneapolis police officer is on paid leave over a cellphone video going viral in which he threatened to break the leg of a teenager during a traffic stop.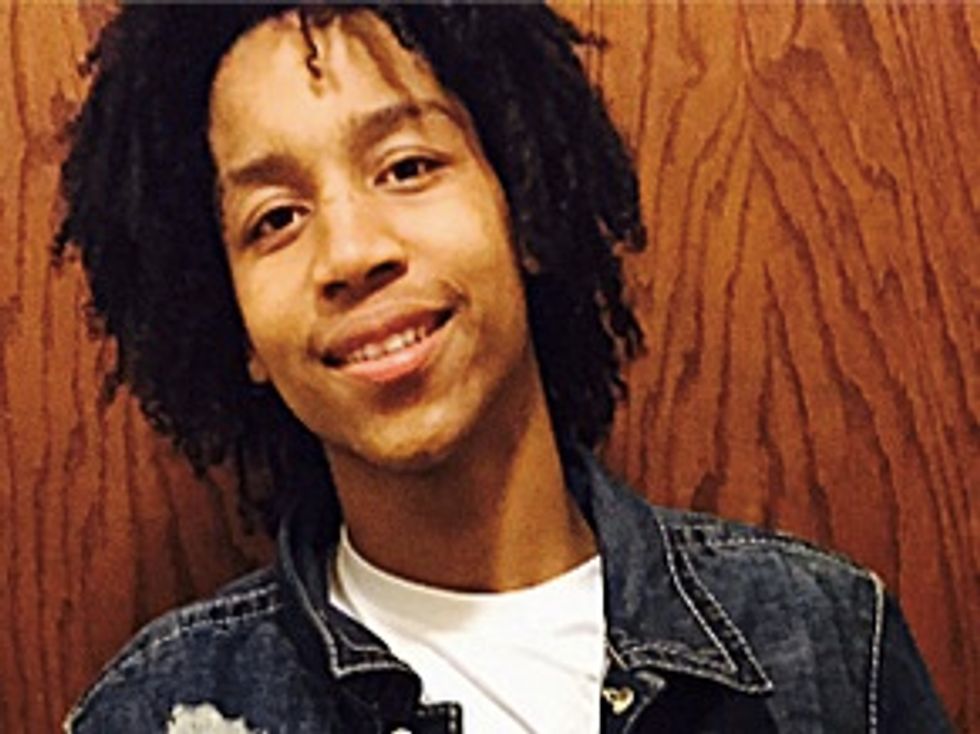 Hazma Jeylani (Image source: MPR News)
In the video, the officer — who isn't visible but can be heard — had 17-year-old Hamza Jeylani exit a vehicle and began speaking to him; three of his Jeylani's friends were questioned as well.
"Plain and simple, if you f*** with me, I'm gonna break your leg before you get a chance to run," the officer told Jeylani in the March 18 video. "Be honest. I don't screw around."
"Who said I was going to run?" Jeylani soon asked.
"I'm just giving you a head's up," the officer replied. "I'm just trying to be Officer Friendly right now."
Jeylani then asked the officer why he was being arrested. The officer's reply? "Because I feel like arresting you."
After walking Jeylani to what appears to be a squad car, the officer ordered the teen to give him his cellphone and then the video cut off.
Here's the clip. It was edited so that the video is right-side up. (Content warning: One F-bomb is dropped...)
Jeylani told KMSP-TV he and his three friends were pulled over after playing basketball at a YMCA. They were handcuffed while police searched their vehicle for about 45 minutes.
More from KMSP:
However, a source close to the investigation said the police dashcam video from the incident may have captured more concerning words than those heard in the video.

During the search, officers told them they were suspected of stealing a car. As it turns out, 18-year-old Liban Yusuf is now accused of stealing an Avis rental car from the Minneapolis-St. Paul International Airport a few days earlier. He was charged in late April

When Yusuf was charged, Minneapolis police were still searching for the alleged ring leader, 25-year-old Abdullahi Said, who told Yusuf he knew how to steal cars from the airport, charges said. The scheme included scraping the rental stickers off the vehicles and driving through the gated exit, telling the guard the vehicles belong to them. Said has now been charged in the incident along with Yusuf, and also for stealing a BMW X5 and a 328i from the same Avis lot the same morning, this time with Makail Mohamed, 26. Police have not confirmed if Said and Mohamed were with Yusuf during the recorded incident with the cop.
Lt. Bob Kroll, president of the Police Officers Federation of Minneapolis, told the Star Tribune that Officer Rod Webber acknowledged he was the officer speaking on the video.
Jeylani, a junior at Urban League Academy High School, told MPR News that Webber hasn't been in touch with him since the incident.
"He did not come and apologize," Jeylani told MPR. "All I wanted is an apology or something nicer. Still looking forward to that."
Jeylani added to the outlet that since his video surfaced, complimentary community members have asked him how to use smartphones when dealing with police. "They said I was smart to use my technology and from now on they are going to use that technique," Jeylani told MPR.
—
Follow Dave Urbanski (@DaveVUrbanski) on Twitter