President Barack Obama dropped a hammer on Democrats opposed to the proposed trade deal with Asia, attacking with almost as much zeal as he typically reserves for Republicans, calling Democrats "just wrong" and accusing them of "making stuff up."
"There have been a bunch of critics about trade deals generally, and the Trans-Pacific Partnership, and what's interesting is they're my friends coming from my party," Obama said Friday, speaking at the Nike factory in Beaverton, Oregon. "They are my fellow travelers on minimum wage and on job training and on clean energy, on every progressive issue they are right there with me. On this one, they're like whooping on me."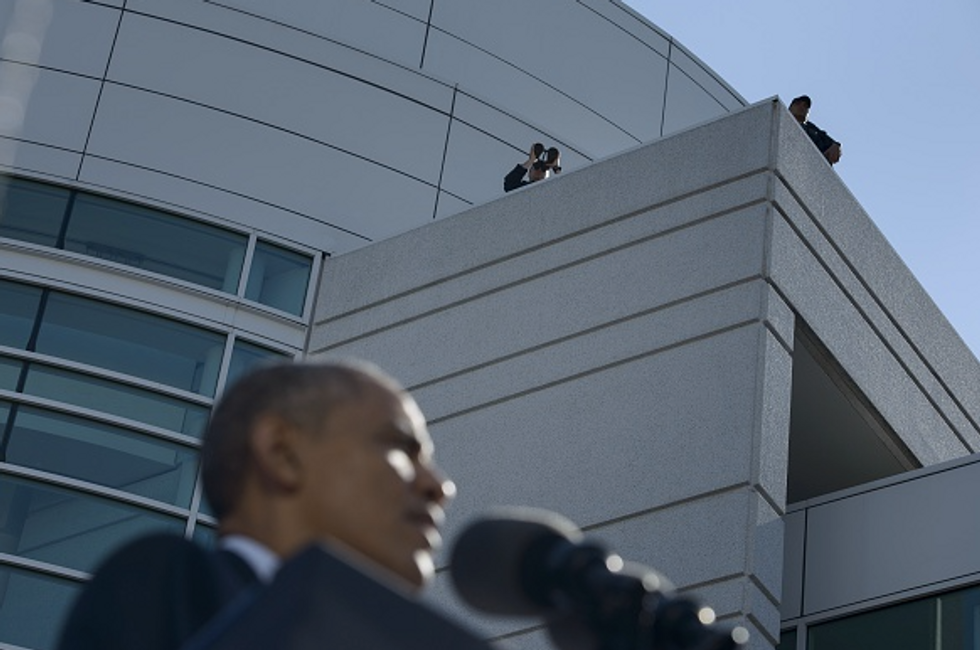 President Barack Obama speaks about trade policy at Nike Headquarters, May 8, 2015 in Beaverton, Ore. (Brendan Smialowski/AFP/Getty Images)
The Trans-Pacific Partnership is a proposed free trade deal with 11 other countries: Australia, Brunei Darussalam, Canada, Chile, Japan, Malaysia, Mexico, New Zealand, Peru, Singapore and Vietnam. Obama insists the TPP has human rights and labor protections and is the "most progressive trade deal in history."
With Nike — a company criticized for its labor record — as his backdrop, Obama used the corporate slogan: "This deal would be a good thing. So let's 'just do it.'"
But the president finds himself in an unusual position of clashing with the progressive base of the Democratic Party that opposes free trade. On several occasions, Sen. Elizabeth Warren (D-Mass.) has led the charge against the administration's free trade policies.
On Friday, the president attacked the Democratic opponents of the TPP as not being honest in their critiques.
"Critics warn parts of this deal would undermine American regulation – food safety, worker safety, even financial regulations. They are just making this stuff up. This is just not true," Obama said. "No trade agreement is going to force us to change our laws. This agreement would make sure our companies aren't discriminated against in other countries."
Obama added that most critics, when asked what they oppose, simply refer to their problems with the North American Free Trade Agreement signed by President Bill Clinton. But Obama said the TPP "fixes" NAFTA.
"I've spent six and a half years trying to rescue this economy, six and a half years of trying to revitalize American manufacturing, including rescuing an American auto industry that was on its back and is now fully recovered," Obama said. "So I would not risk any of that if I thought the trade deals would undermine it. The reason I'm for this is because I think it would enhance it and advance it."