The big subject of Bill Maher's "Real Time" show Friday night was no surprise: the thwarted attack by Islamic extremists outside a draw Muhammad contest in Garland, Texas, last Sunday.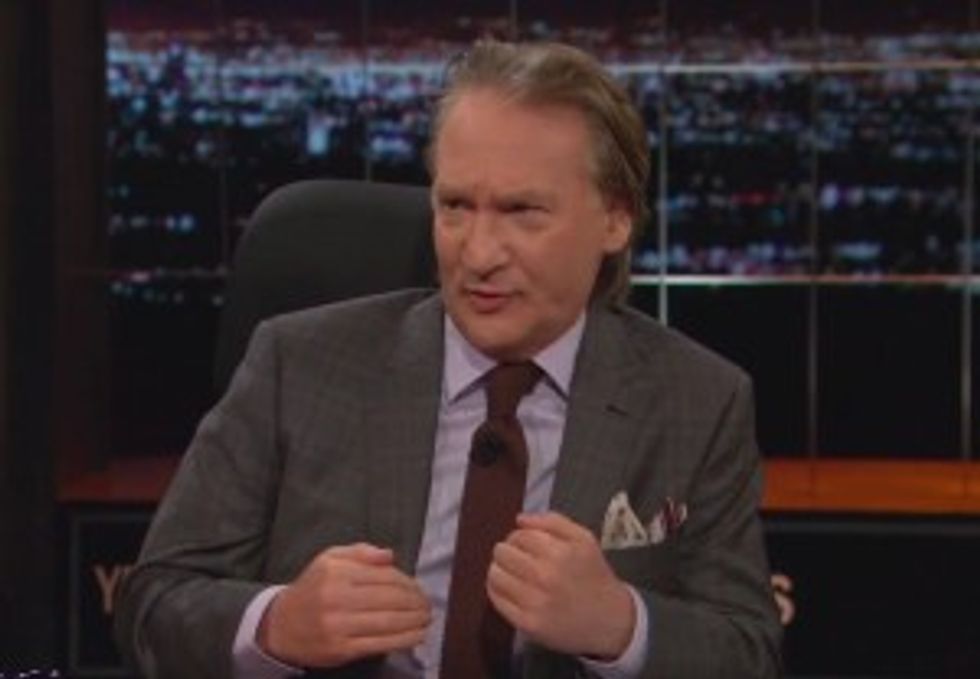 Bill Maher on "Real Time." (Image source: YouTube)
Maher — an outspoken critic of Islam, particularly its radical element — wasted little time defending the right of Pamela Geller to promote the contest even though he called her "kind of a loon."
"It obviously was a provocation," Maher said to his panel. "But this is America. Do we not have the right to draw whatever we want?" The audience took a few seconds to warm up to the host's statement before applause was heard.
Maher then critiqued the opinion that those who provoke Muslims are ultimately to blame for their violence: "This assumes that we just have to accept that Muslims are unable to control themselves the way we would ask everyone else in the world," Maher said. "To me that's bigotry. That's the soft bigotry of low expectations."
[sharequote align="center"]"To me that's bigotry. That's the soft bigotry of low expectations."[/sharequote]
Will Cain, sparring with MSNBC's Alex Wagner, jumped in with a passionate take on free speech — especially when that constitutional right is threatened by extremists.
"When someone's position is, 'If you offend me, I will kill you,' it becomes virtuous for you to offend that person," Cain told the panel. "You need to offend that person. You need to shock them out of their horrible position."
Former Rhode Island governor Lincoln Chafee, a likely presidential candidate who switched from the Republican to the Democratic party in 2013, chided the "hatred" in Cain's choice of words given the dangers of Muslim countries with nuclear weapons: "We need to tamp down the language here."
Here's the clip:
(H/T: Mediaite)
—
Follow Dave Urbanski (@DaveVUrbanski) on Twitter