Africa, East Asia and even the sun-drenched shores of South America — none are represented on this list of the world's happiest countries.
Which countries are?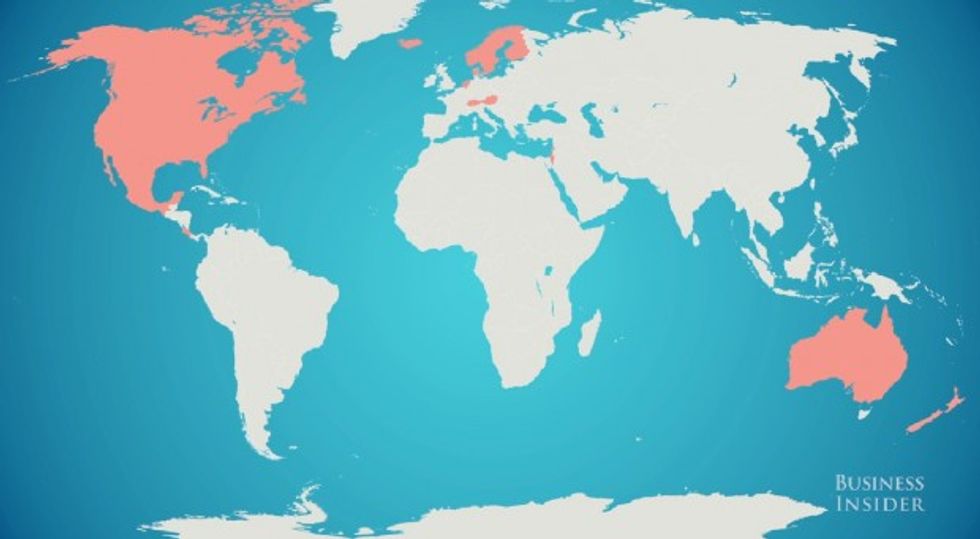 Image via Business Insider
According to the 2015 World Happiness Report from the Sustainable Development Solutions Network, Europe dominates global happiness, with Switzerland claiming the top spot.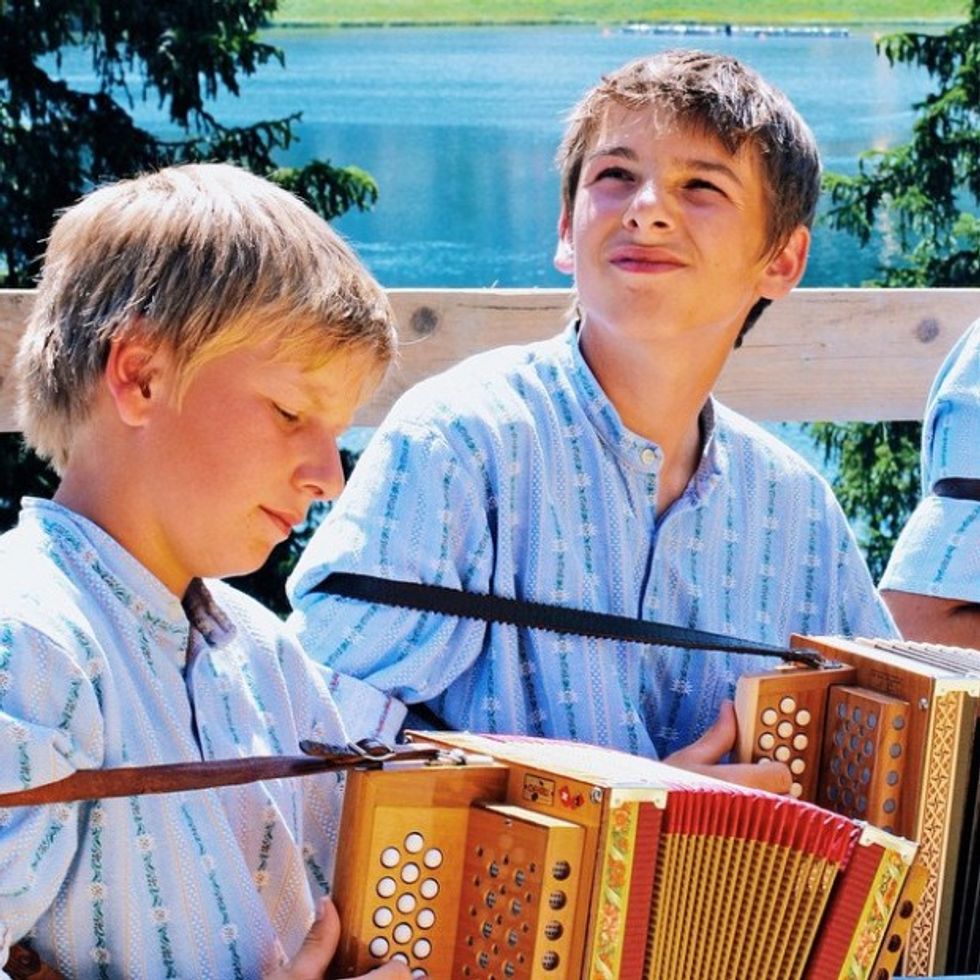 Young musicians from Arosa, Switzerland. (Image via Jürg Vollmer/flickr)
Other Western nations including Canada, the U.S. and Australia helped round out the top 15 happiest nations worldwide.
Israel is the only nation in all of Asia to crack the top 15, while most of sub-Saharan Africa and war-torn nations including Syria and Afghanistan fall to the bottom of the global index.
See the 15 happiest nations broken down below:
—
Follow Zach Noble (@thezachnoble) on Twitter