PHILADELPHIA (TheBlaze/AP) — A daring dad made the play of the day on Mother's Day at Citizens Bank Park, snagging a hard foul ball with one bare hand — but Phillies fan Mike Capko also was carrying some precious cargo at the time.
His 7 1/2-month-old son was strapped to his chest.
Capko caught the souvenir off the bat of the Mets' Daniel Murphy with his left hand Sunday while sitting in the second deck behind home plate.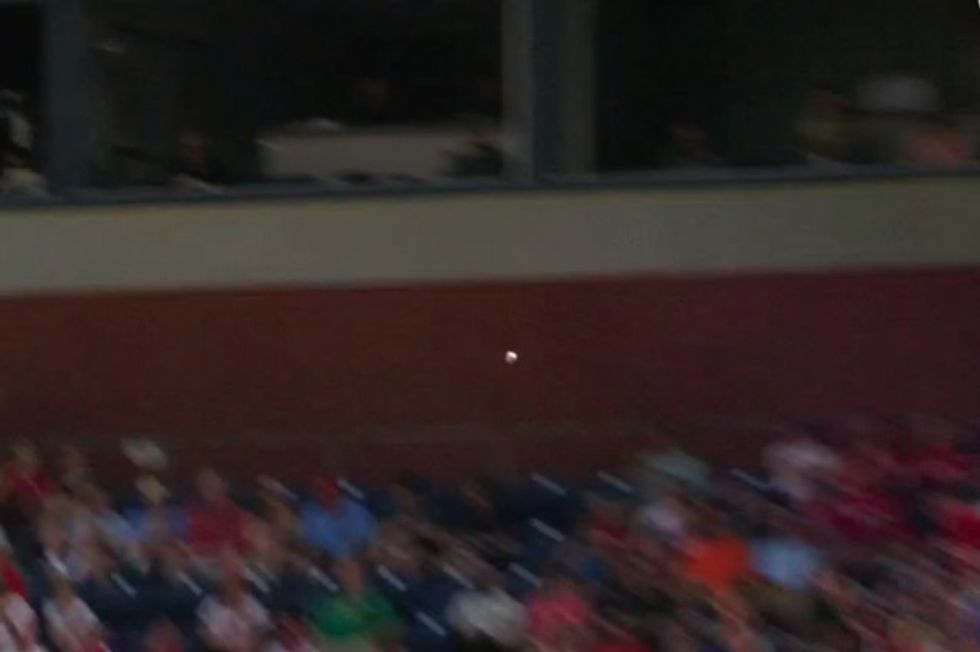 Image source: MLB.com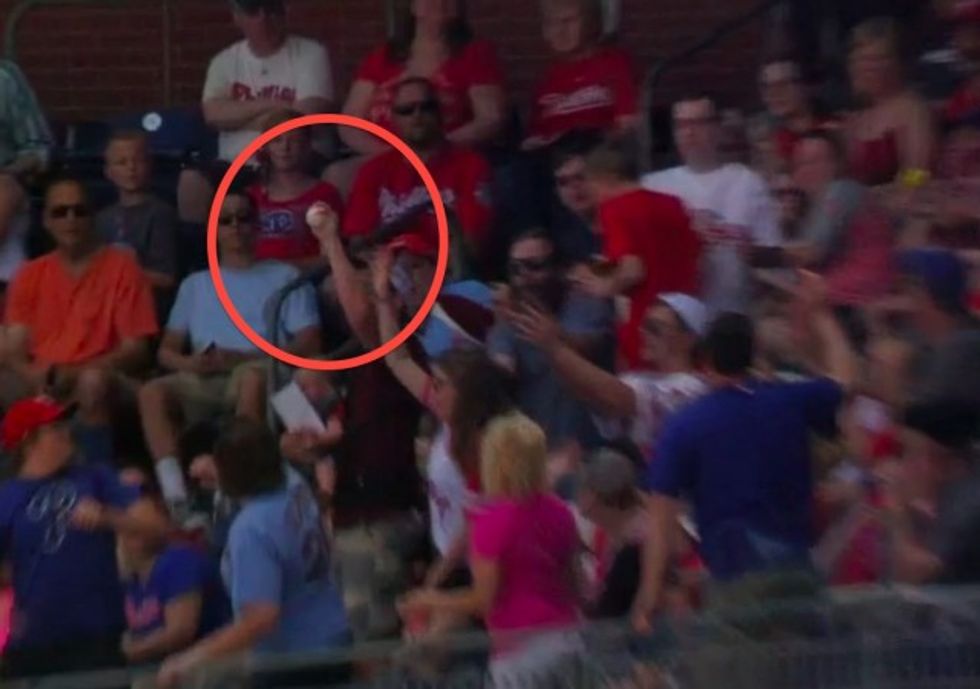 Seconds after the catch (Image source: MLB.com)
The 30-year-old Capko had son Kolton cradled in a baby carrier. Capko said it was the first foul ball he'd ever caught and that it was the infant's first game.
"It was a natural reaction," Capko said. "It was great, great."
Capko, from suburban Conshohocken, flexed his arms in a muscle pose after the grab as the crowd roared and wife Alyssa smiled.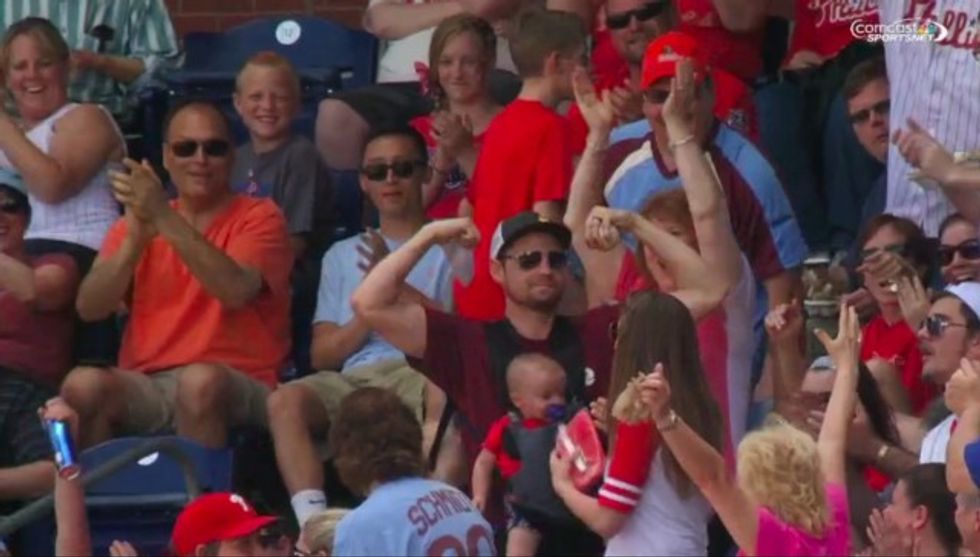 Image source: MLB.com
"I was just pumped up, so excited," he said.
"I'm still shaking," she said.
The catch came in the fourth inning of Philadelphia's 7-4 loss to New York and in front of the owner's box. Phillies general manager Ruben Amaro Jr. saw the whole thing.
"I was going to go down there and sign him. I almost did," Amaro said.
Capko said he's more of a soccer player who's "not a very good thrower." But he never thought to duck out of the way despite his son being right in the path of the ball.
"It happened so fast," he said.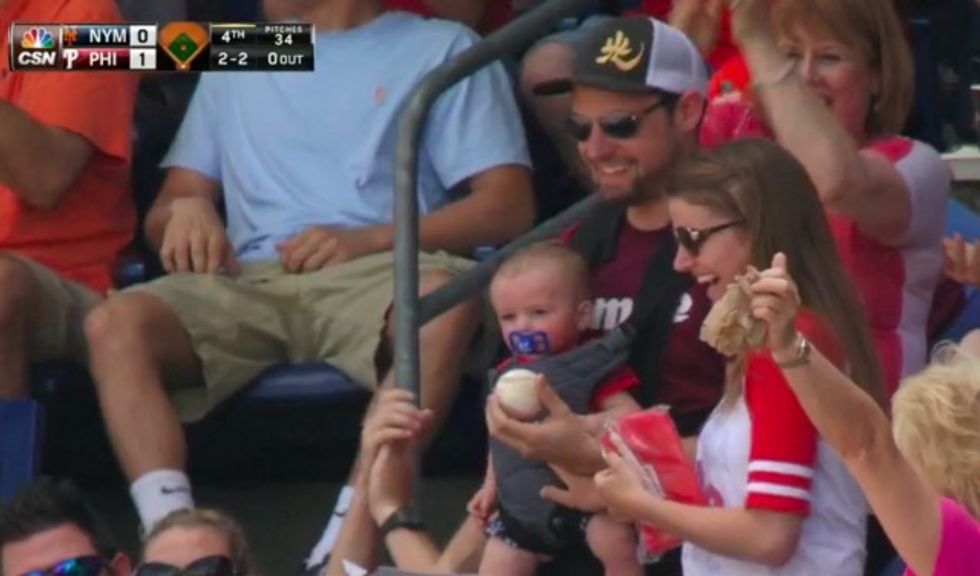 Image source: MLB.com
When he arrived at his seats, Capko noticed the location and knew he'd have to be monitoring the game.
"I should probably pay attention to the game," he said.
Here's the clip:
—
Follow Dave Urbanski (@DaveVUrbanski) on Twitter