A California woman is suing her former employer, saying she was wrongfully fired after she removed an app from her phone that was tracking her location even during non-work hours.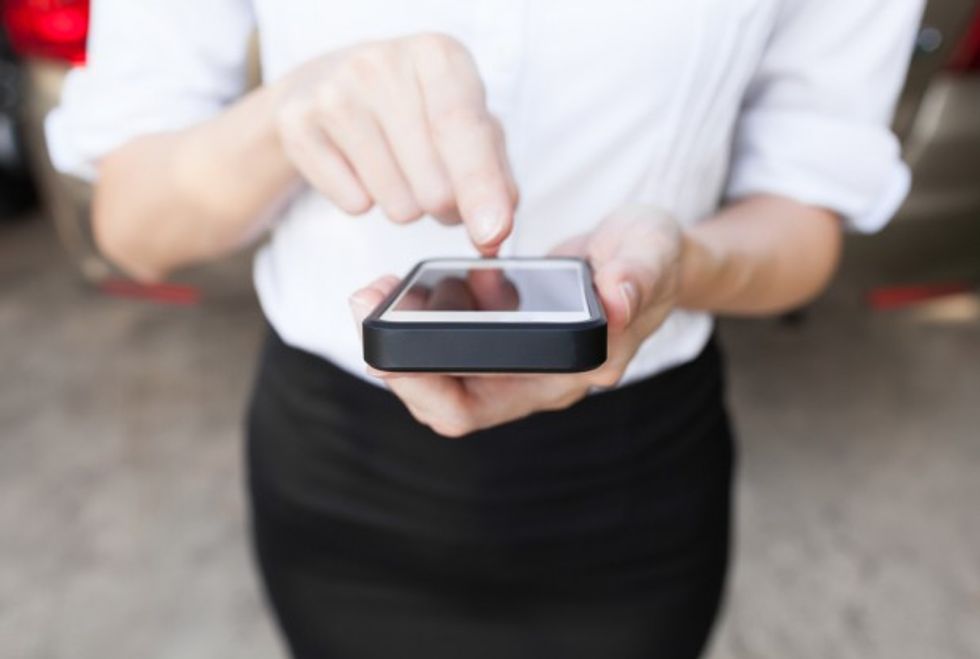 Photo credit: Shutterstock
Documents filed in Kern County Superior Court on May 5, which were uploaded by Ars Technica, say that Myrna Arias, who was employed last year as a sales executive at Intermex Wire Transfer in Bakersfield, was required to download Xora, a smartphone app that "contained a global positioning system (GPS), which tracked the exact location of the person processing the smartphone on which it was installed." Courthouse News pointed out that Xora is now called ClickSoftware Solution.
The documents state that Arias and some coworkers asked the company if the app would track their movements outside of work.
"[John] Stubits, [regional vice president of sales,] admitted that employees would be monitored while off duty and bragged he knew how fast she was driving at specific moments ever since she installed the app on her phone," the filing stated.
Arias told her employer she didn't mind the tracking while at work but that she considered its use during off-hours an "invasion of her privacy."
"She likened the app to a prisoner's ankle bracelet and informed Stubits that his actions were illegal," the filing continued.
To this, the document stated, Stubits allegedly said Arias should allow the intrusion because she was being paid more for her work at Intermex compared to NetSpend, the company from which she was recruited. The court documents stated Arias was working at both companies at the time.
Arias was allegedly told she was required to keep her phone on at all hours of the day to take client calls and was reprimanded later in April 2014 when she removed the app from her phone.
Not only does the court document state that Arias was fired in May 2014 from Intermex, but it alleges that the company informed leadership at NetSpend of her "disloyal" dual employment, resulting in her termination from that company as well.
The complaint seeks damages "in excess of $500,000" for invasion of privacy, violation of labor code, intentional interference with contract, wrongful termination and more.
Arias' attorney Gail Glick told Courthouse news that an employer is allowed to conduct such tracking during work hours, but "if an employee can't stop it, then that is a complete violation of California and federal laws against invasion of privacy," she said.
"[Arias] found it very offensive that they were treating her like a felon," Glick said. "She was not underperforming, so there was no reason to monitor her."
(H/T: Ars Technica via Gizmodo)
—
Front page image via Shutterstock.