The Maryland Department of Public Safety and Correctional Services has suspended two correctional officers without pay after they were caught on video allegedly looting a 7-Eleven store during violent riots in Baltimore last month.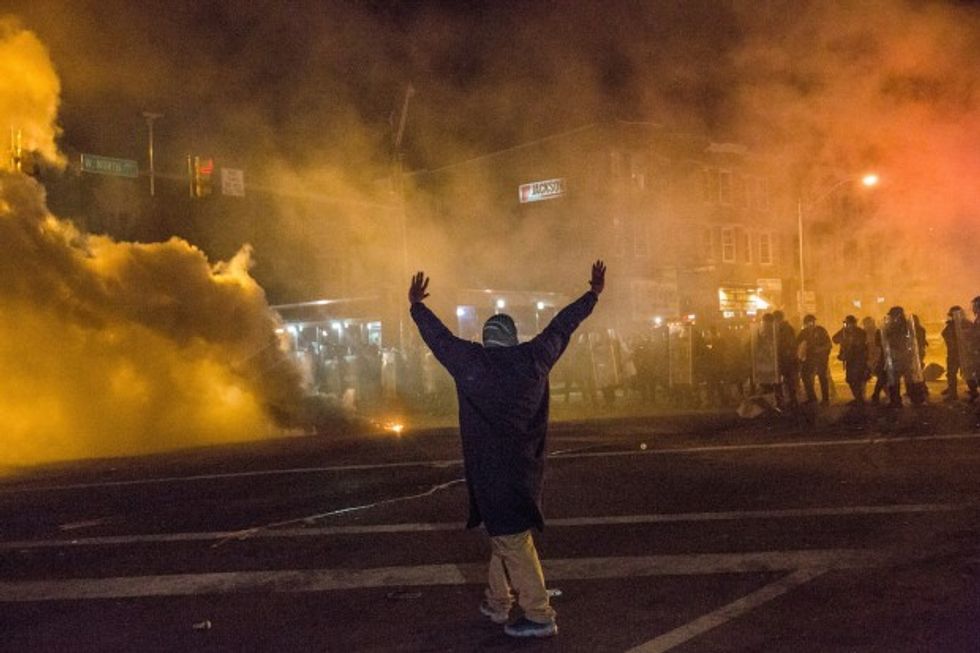 A protester walks through tear gas as police enforce a mandatory, city-wide curfew. (Image source: Andrew Burton/Getty Images)
The video reportedly shows the two officers, identified as Tamika Cobb and Kendra Richard, leaving the convenience store with merchandise.
Cobb and Richard were previously on administrative leave until they were formally charged with theft and burglary on Wednesday, the Maryland DPSCS said in a statement. The women were both working at a downtown Baltimore Division of Correction facility when the alleged looting occurred.
The charges against them reportedly include a felony.
The riots in Baltimore erupted in reaction to the police-involved death of Freddie Gray, who died after suffering a severe spinal injury while in police custody. Six police officers were ultimately arrested and charged in connection to Gray's death.
---