Rep. Mike Simpson (R-Idaho) sternly lectured Democrat Steve Israel, of New York, on the House floor Wednesday, accusing him of using Tuesday's deadly Amtrak crash to win political points against the GOP.
Simpson's terse remarks came after Israel asserted that lawmakers "failed" the victims of the crash because Congress "failed to invest in their safety." The House was debating slashing Amtrak's budget at the time.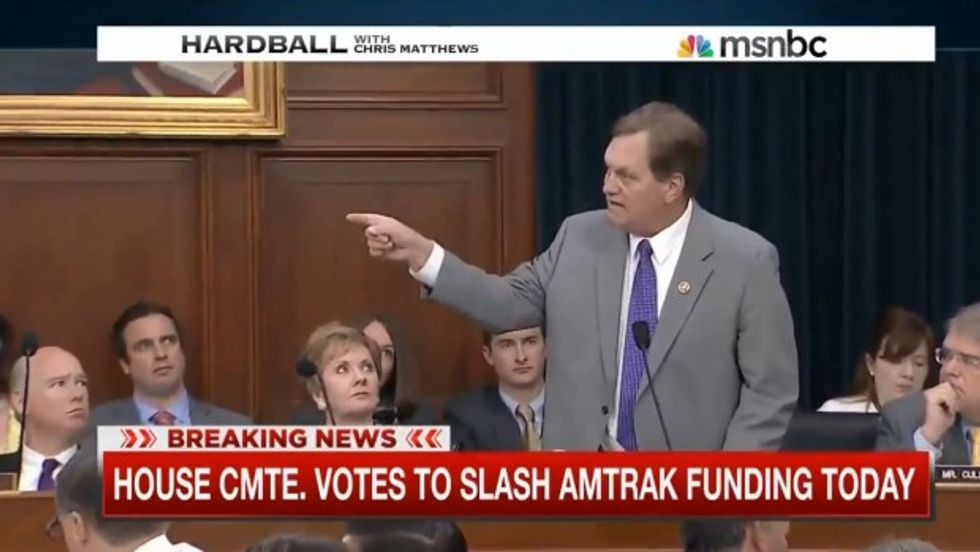 (MSNBC)
"You have no idea, no idea what caused this accident, and to use that as a means of supporting the last amendment, support it if you want to. But don't use this tragedy in that way, it was beneath you," Simpson said.
Israel responded to his Republican colleague by saying the U.S. should no longer "divest from safety and training" while "increasing subsidies away from safety of passengers…to special interests."
"That's not what you said," Simpson shot back. "You tied it directly to an accident and a tragedy that happened last night and suggested because we hadn't funded it…and you have no idea what caused it, and that's a shame."
Watch footage of the exchange via MSNBC below:
(H/T: Mediaite)
---