It was meant to be a quick Twitter post commenting on history. But it ended up being the kind of small gaffe that blows up during presidential campaign season.
Monday afternoon, a tweet sent from Scott Walker's account (but signed "TW," indicating it wasn't the Wisconsin governor authoring it) talked about settlers arriving in Jamestown in 1607. But the write-up mentioned it happened 505 years ago. That, however, is bad math.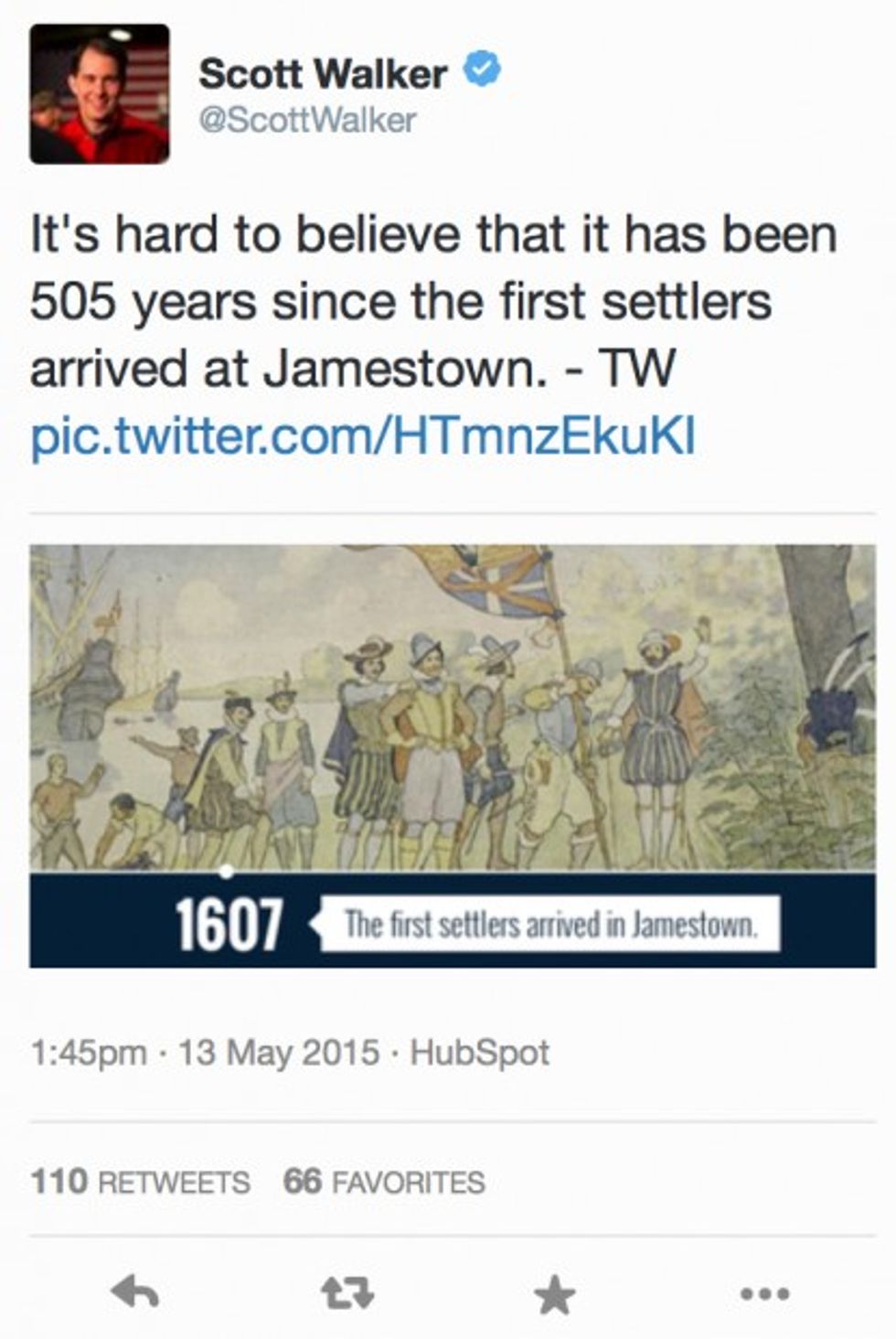 (Source: Twitter)
About an hour later, the account issued a correction:
Twitter typo from Team Walker. Last post should have been 408 years. -TW

— Scott Walker (@ScottWalker) May 13, 2015
Welcome to campaign season!