Police have released terrifying bodycam footage of an officer clinging to the side of a car as he was dragged down a street in Savannah, Georgia.
The officer was responding to a shoplifting report Saturday when he saw a driver at a gas station as a possible suspect in a recent fake check-cashing incident, WSAV-TV reported.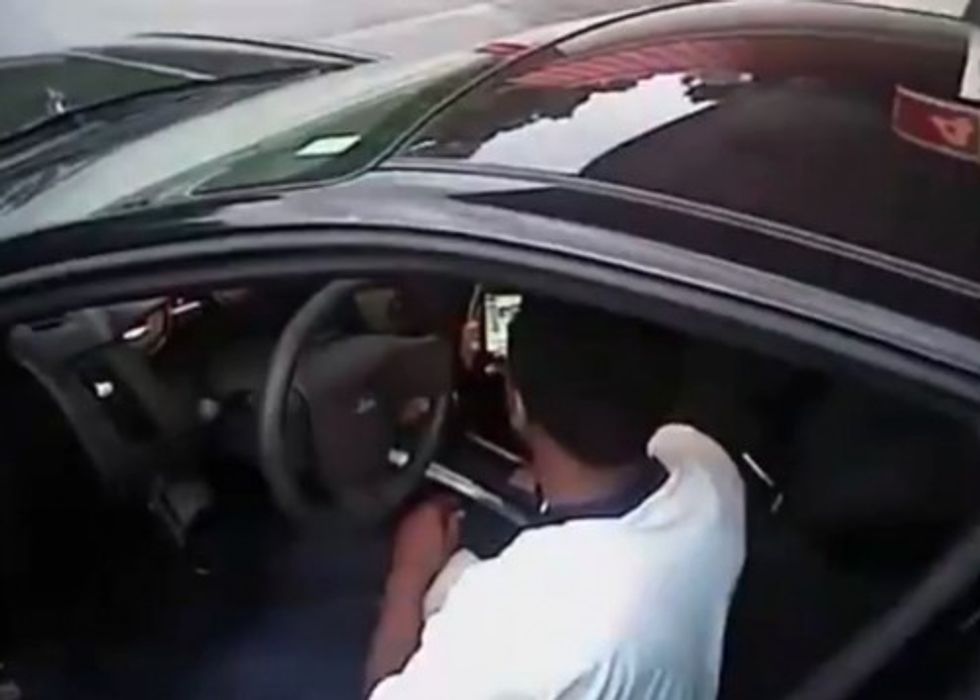 Image source: Live Leak
The officer's bodycam footage showed him standing next the car's open driver-side door and radioing a request to run information on "Brandon Adams." When the officer asked the driver to remove the keys from the ignition for safety reasons, the driver refused.
"Sir, I'm calling my brother first, sir," the driver repeatedly told the officer.
The officer ordered the driver to remove the keys several times: "Out of the car," he said.
Suddenly the driver sped away from the scene —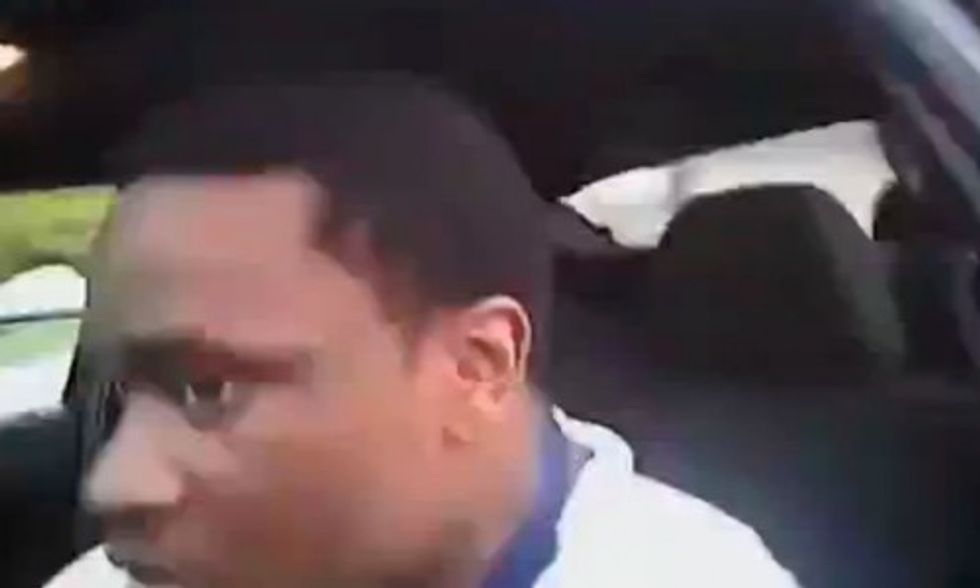 Image source: Live Leak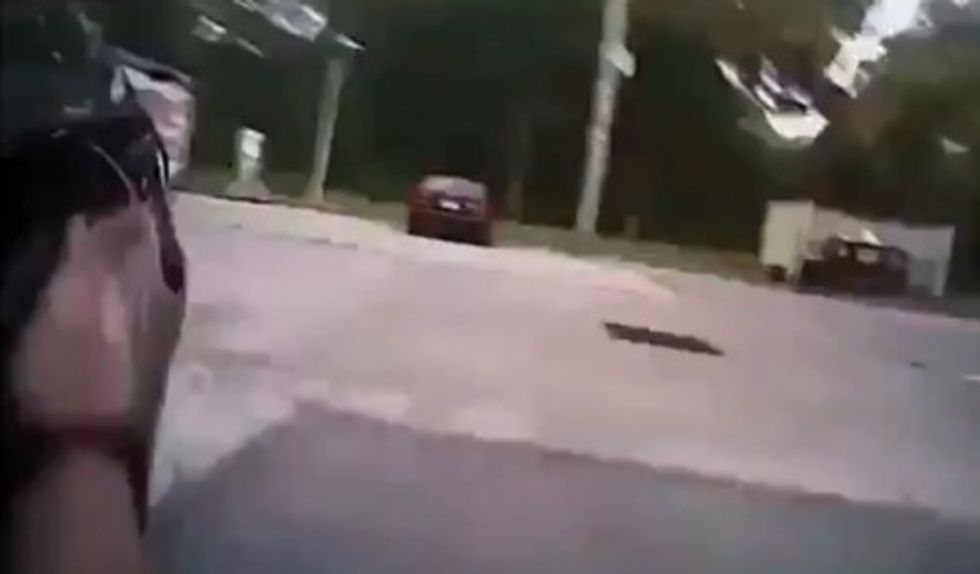 Image source: Live Leak
— with the officer hanging on the door for several seconds before tumbling along the asphalt, his equipment scattered around him.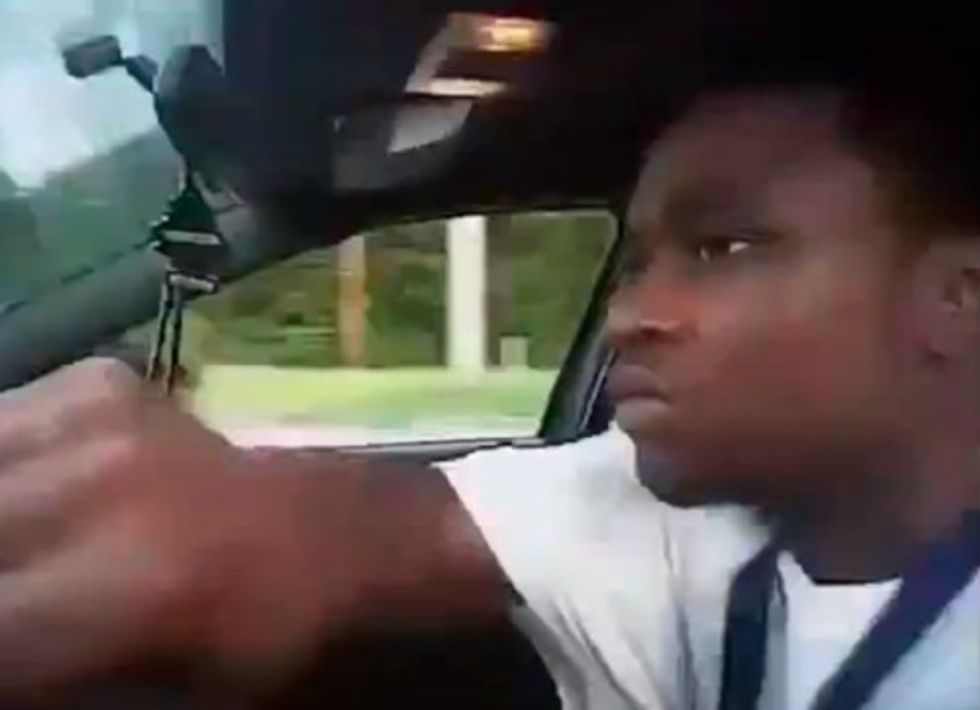 Image source: Live Leak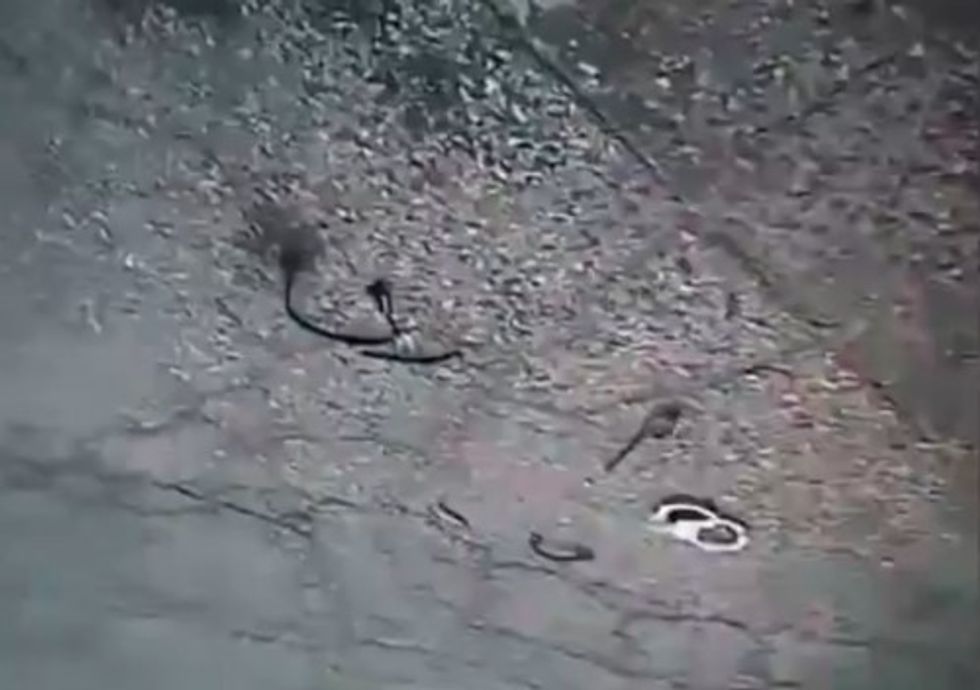 Image source: Live Leak
"A car just dragged me down the street," he radioed after coming to a stop. The officer wasn't seriously injured, according to WSAV.
Police were still looking for Brandon Christopher Adams, 23, as of Wednesday, the station reported.
—
Follow Dave Urbanski (@DaveVUrbanski) on Twitter