The White House was briefly placed on lockdown Thursday as Secret Service agents detained a man apparently trying to fly a drone over the fence.
CNN described it as a "remote-controlled aerial device." It never actually took flight, according to CNBC.
White House press secretary Josh Earnest, speaking to reporters at Camp David, where the president was meeting with Persian Gulf leaders, said the incident had been resolved and the lockdown was lifted.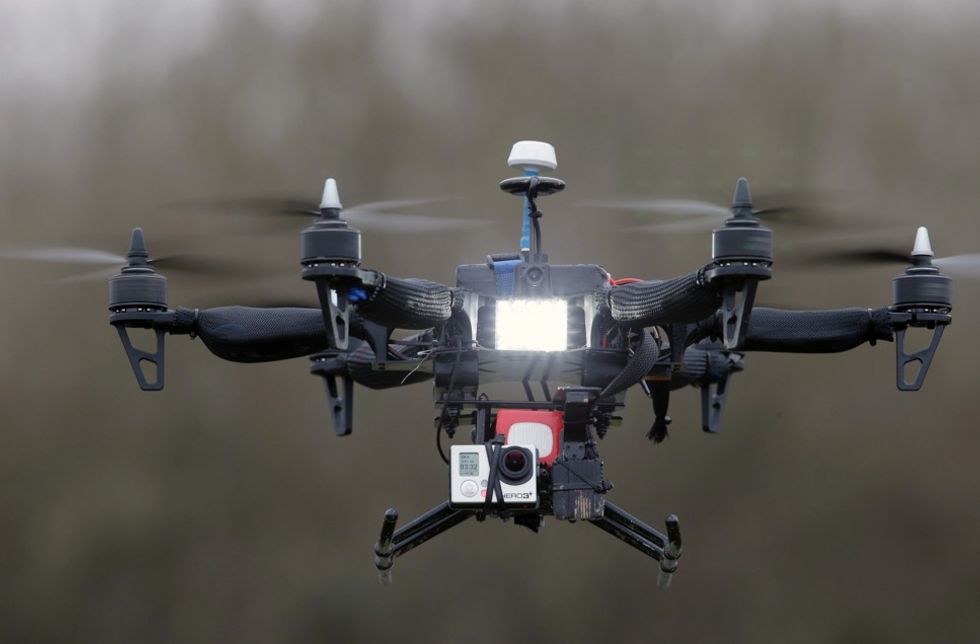 AP/Francois Mori
It's the latest recent security incident at the White House, from the high-profile fence jumper last year to a drone that was actually flown over the fence earlier this year.
The Secret Service did not immediately respond to a request for comment.
This post has been updated.