After a preliminary victory on trade authority in the Senate Thursday, President Barack Obama sought to make peace with Sen. Elizabeth Warren (D-Mass.) after a string of apparent political clashes.
During a press conference at Camp David on Thursday, Obama blamed the media for stirring things up.
"The issue with respect to myself and Elizabeth has never been personal," Obama said.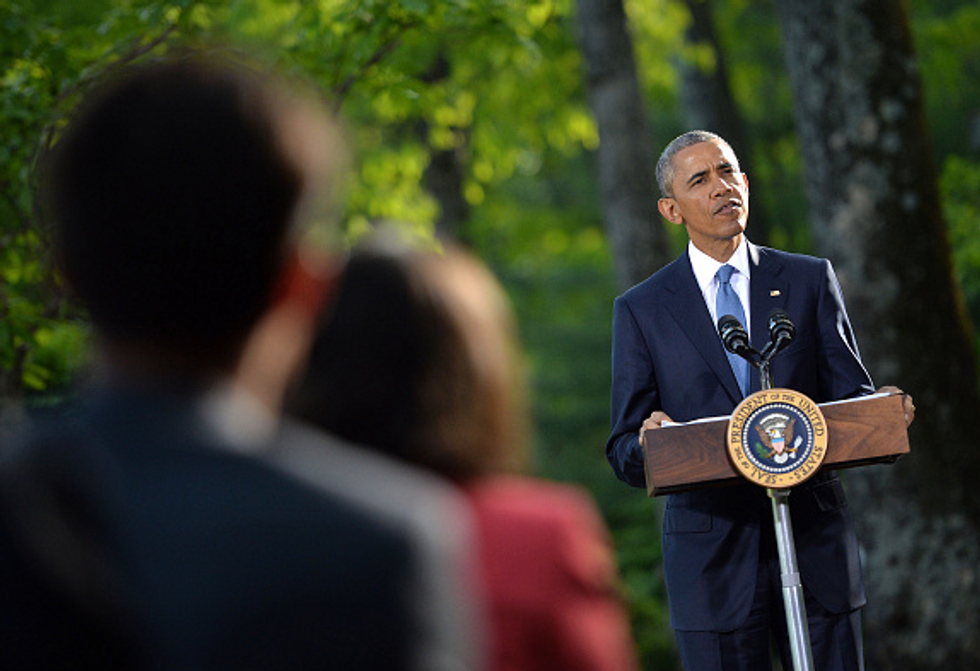 President Barack Obama speaks to reporters following the Gulf Cooperation Council-U.S. summit on May 14, 2015 at Camp David, Maryland. Obama hosted leaders from Saudi Arabia, Kuwait, Bahrain, Qatar, the United Arab Amirates and Oman to discuss a range of issues including the Iran nuclear deal. (Photo by Kevin Dietsch - Pool/Getty Images)
This week, a Democratic Sen. Sherrod Brown of Ohio and National Organization of Women President Terry O'Neil implied Obama was being sexist by using her first name.
"I think it's fun for the press to see if we can poke around at it when you see two close allies who have a disagreement on policy issues," Obama continued. "There are a whole bunch of my best friends in the Senate and in the House, some of my earliest supporters who disagree with me on this and I understand.
---